Wildlife SOS established the Leopard Rescue Centre in Junnar, Maharashtra, keeping in mind the increased incidents of man-leopard conflict in the proximity of the towns and villages. The land where these elusive big cats would walk free and unperturbed, now had sugarcane fields, human habitations and the endless reasons for man animal conflict. What started as a cause to save a few leopards, rescued from situations of serious man-animal conflict now has over 30 leopards rescued from situations of distress, conflict and life-threatening circumstances.
Today, in the lush green, thick forested area of the Leopard Rescue Centre, we have the opportunity to take care of these rescued leopards that have lived most of their life with us. The fresh spell of rains and the subtle breeze adds to a calming aura of the Centre, and more often than not, piercing through the silence comes a soft grunt, followed by a sure growl.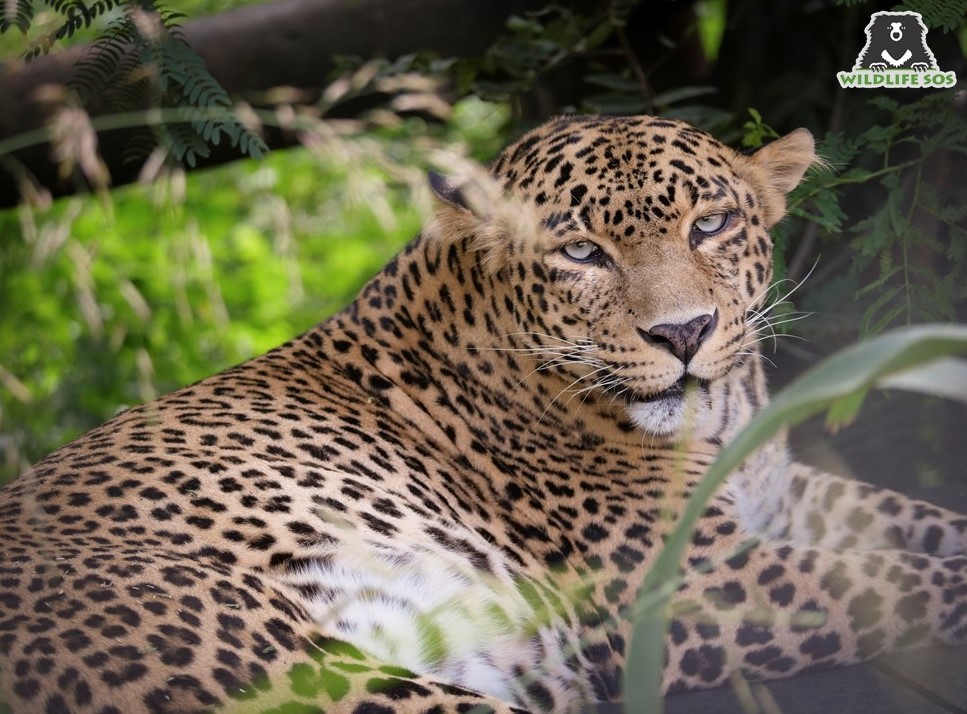 The most unique aspect of the leopards under our care is that almost 70% of them are over the age of 12 years, which means they need a specialized geriatric care routine.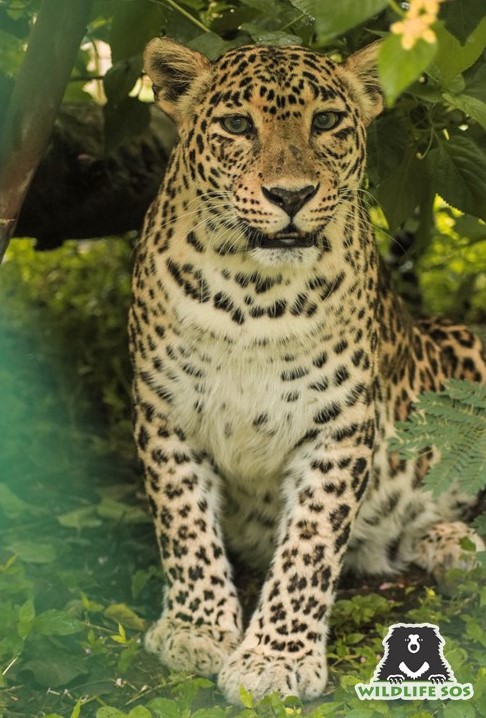 A leopard enters the latter phase of their lives from the age of 12 years onwards, although this age group varies from species to species; for the leopards, this is the phase where they encounter more dental problems, joint issues and a marked change in their overall behaviour and personality. Even for the leopards under our care, that have grown old with us, the change is absolutely distinct.
Earlier we would spot an energetic Samrat spend most of his time sharpening his claws against tree barks, climbing trees and enthusiastically rolling in the mud! As he grew older, we noticed his energy levels plummet, and he would spend most of his time napping after an exhaustive session of playing and rolling around in the mud. Today, at the grand old age of 20, Samrat lives a slow-paced life, walking around slowly in his enclosure, and carefully climbing the trees in his enclosure.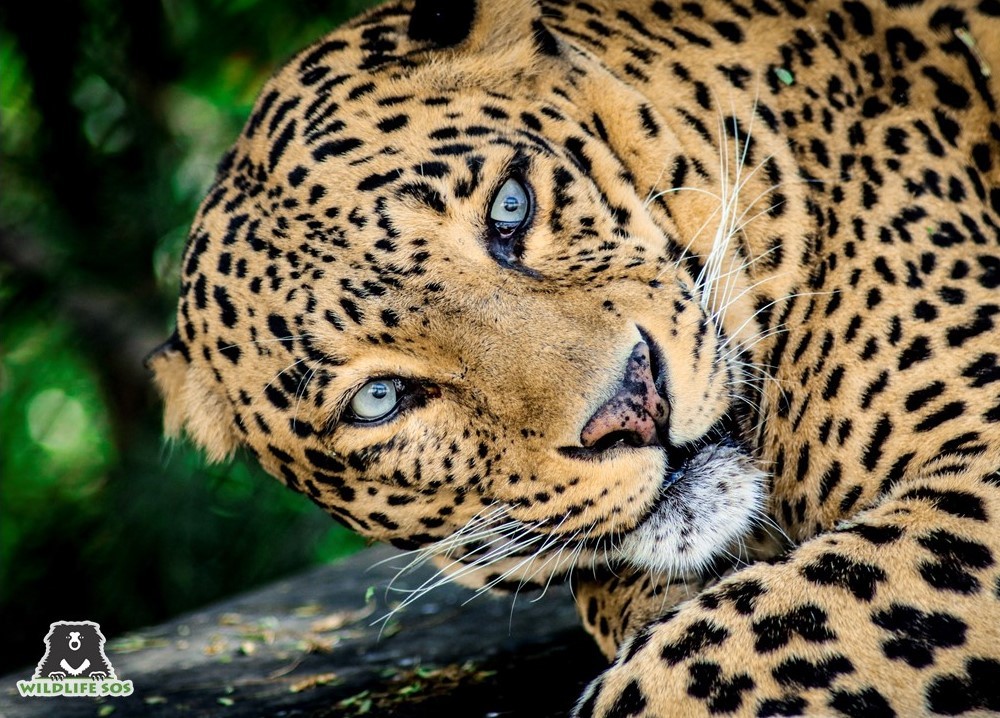 Under the geriatric care routine, our veterinarians add specialised immunoboosters, multivitamins and calcium supplements to help control the onset of joint problems that may cause severe discomfort to the leopards. The multivitamin syrups help in maintaining core strength and building stronger immunity in order to prevent any ectoparasitic infection that may put their lives at risk. For the older leopards, even the feed rendered to them is softened in hot water, serving the dual purpose of proper disinfection and softening of the feed for them to easily enjoy their meal.
All of our leopards undergo routine health checkups and procedures. A common roadblock that is always encountered by big cats, whether tigers or leopards, is the dental issues they face as they grow old. The leopards suffer from broken teeth, accumulation of plaque and tartar and root problems. The leopards have a set of 32 teeth that are, essentially razor sharp to pierce through the skin of their prey.
These dental issues hamper the leopard's ability to chew food properly. Unable to eat, they suffer serious inappetence which compromises their immunity. Our veterinarians perform regular dental check-ups, to clean up the tar and check for half-broken teeth or blunt canines that may pose a problem.
Caring for the big cats in captivity is a herculean task which is why the leopard care staff and the veterinarians are always on their toes to ensure that they are comfortable. For leopards like Ganesh and Vitthal, who have physically disablities, their incapacitation came from situations of serious man-animal conflict that left them fighting for their life.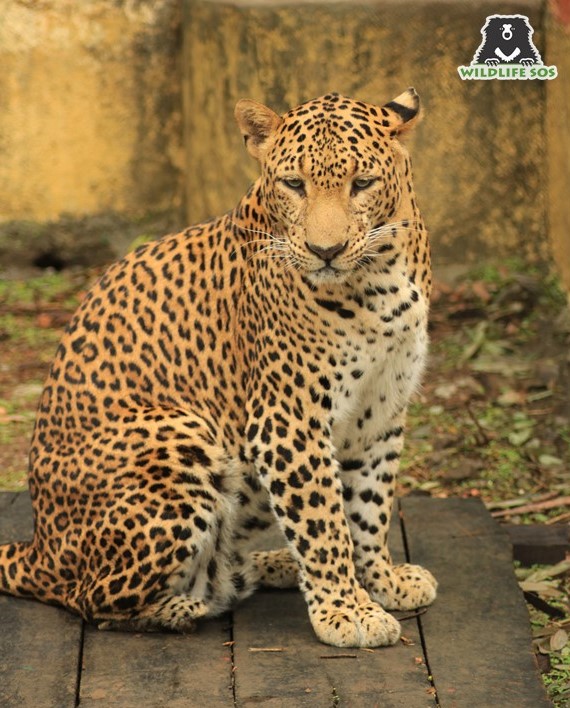 Ganesh is at a complete loss of sight, at the age of 12 years, has little energy as he treads carefully around his enclosure, which is why the enrichment team at the Centre has to create enrichments that have a strong smell for the leopards.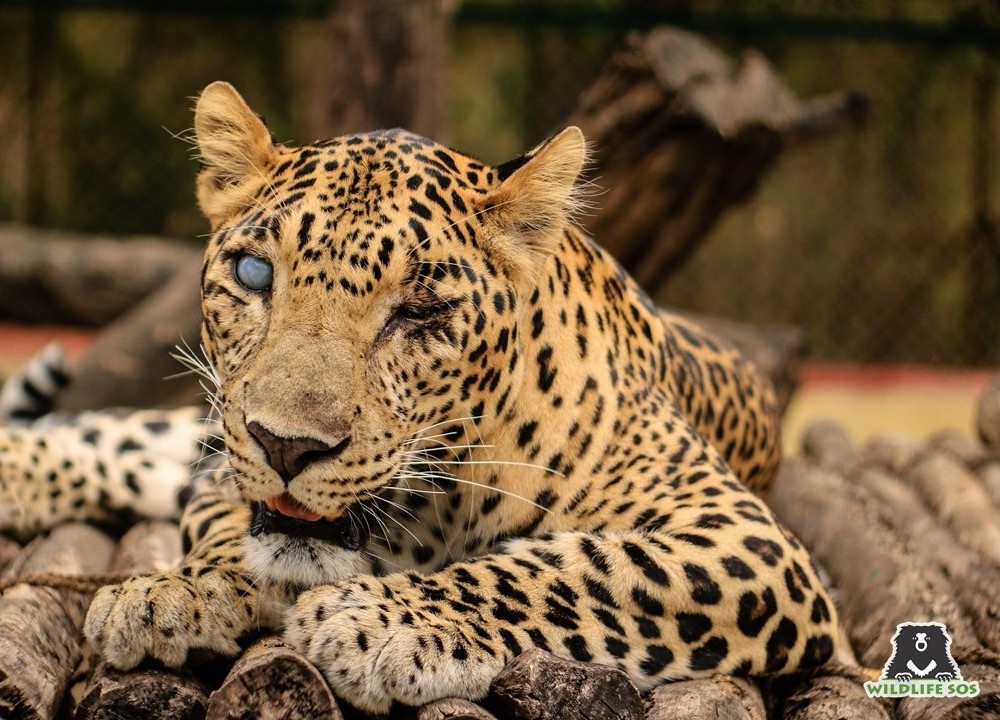 The older leopards like Sharmili, Hema and Sitara, who spend most of their time resting under the trees, at the age of 21 years, need a sufficient amount of motivation to use their enrichments which is why their keepers strategically hide their food around the enclosure. The smell of the feed allows them to walk around their enclosure, stretch along the barks of the trees and jump over a few shrubs to find their food! Enrichments become important for leopards in our care as it encourages them to use their natural behavior, the way they would in the wild, and encourage them to use their motor skills and cognitive skills to avoid stereotypic behaviour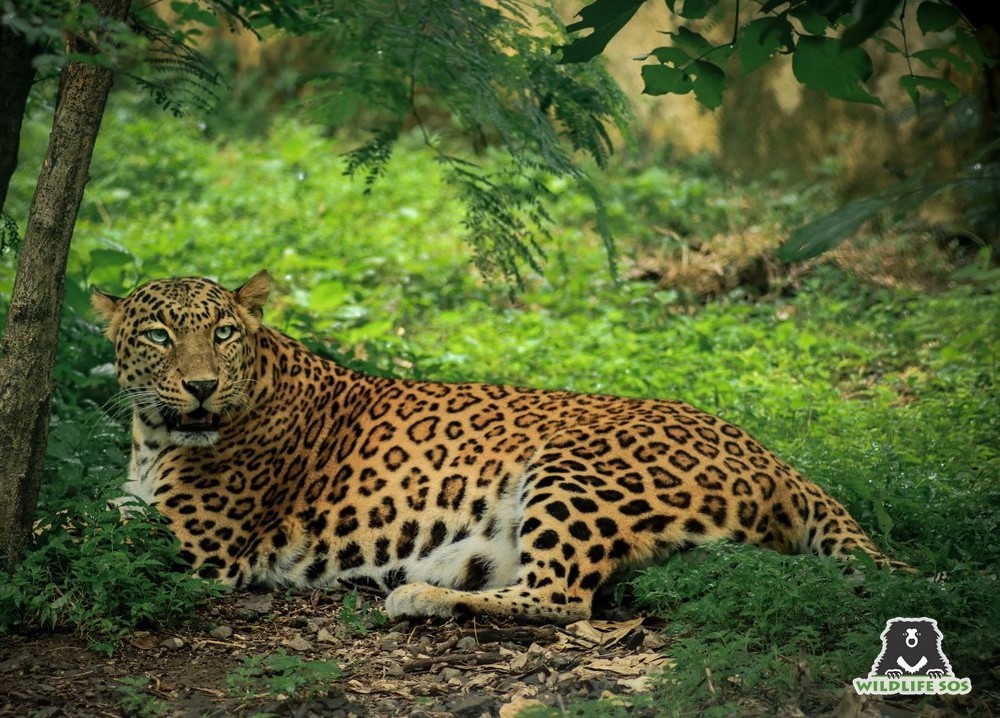 As an organisation dedicated towards the care of these majestic cats, to support them in their old age and to allow them to comfortably live out their lives with us becomes the ultimate guiding light in the work that we do. As the sun sets over the Leopard Rescue Centre, in Maharashtra, we are filled with a renowned sense of hope, in these harrowing times, to continue caring for the leopards with each passing day.