Considered the heart and soul of the Leopard Rescue Centre in Junnar, Maharashtra, Shivaji Modhe is the oldest member of the Wildlife SOS leopard care staff and has played an instrumental role in dedicating his entire life to the care of the majestic leopards.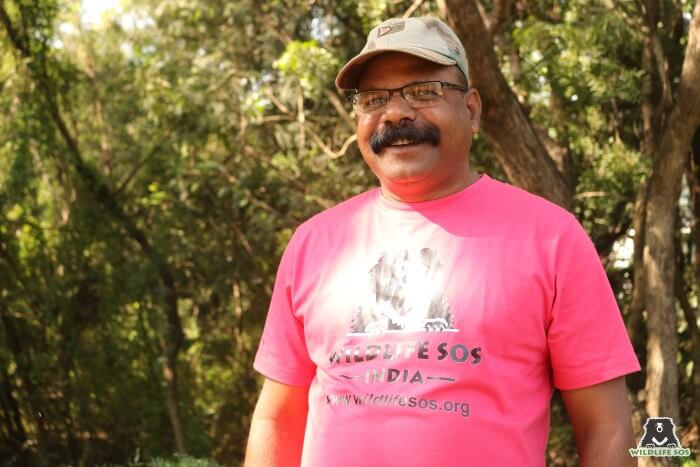 In a casual conversation with Shivaji Modhe, we learn more about his love for the leopards and the amazing work he has done at Wildlife SOS.
Since how long have you been working with Wildlife SOS?
I have been working with Wildlife SOS for the past 18 years, in fact, I was here when we rescued the first few leopards. I have always been fascinated with leopards and have had the chance to spot a few in the wild – they are absolutely beautiful. As situations of conflict arose, I realized that local communities no longer respect the elusive animal that they share the land with. I was determined to change this school of thought and I am glad that I have the opportunity to care for the leopards.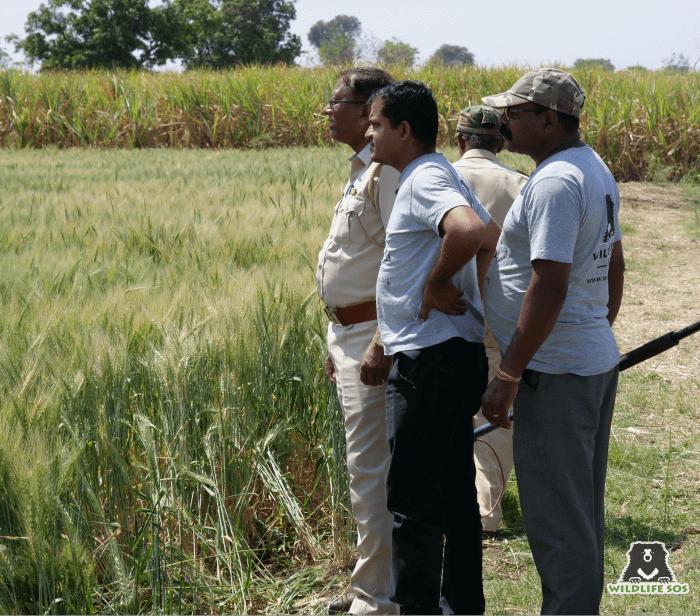 What is the best part of your job?
Everything about this job is my absolute favourite, but the part that creates the most lasting impact is the rescue of a leopard in distress. It is heart-breaking when we learn that a leopard is stuck in an open well – the pain they are in because of the fall and their fighting spirit that does not allow them to give up even in the toughest of circumstances. We, as humans, have a lot to learn from the nature that surrounds us! The leopards inspire me in every way.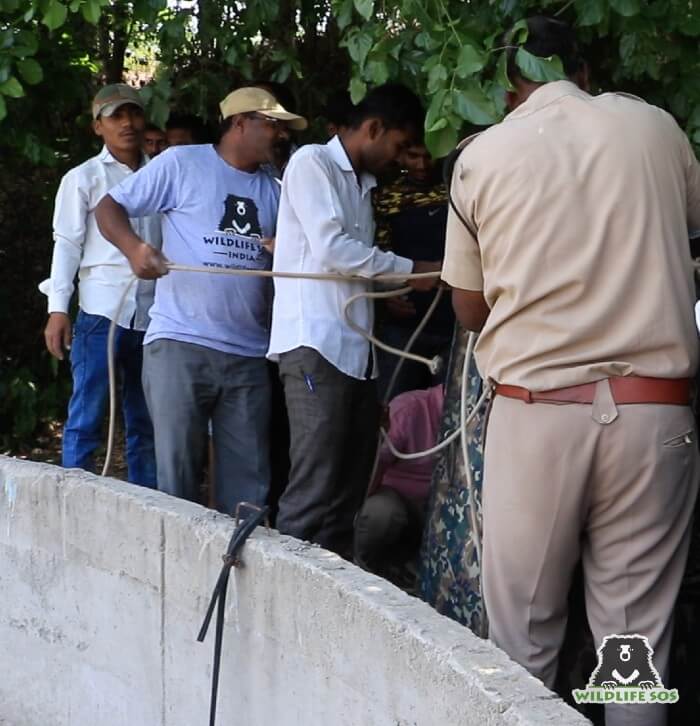 What is a typical workday for you?
For me, the work never ends, I believe, because when I am not at the Leopard Rescue Centre, I am thinking about the leopards or any peculiar thing that they did during the day and I look forward to the next day! My day starts with reaching the Centre at 8:30 am. Due to the COVID19 precautions, the leopard care staff has their temperature monitored and undergo a complete sanitisation procedure.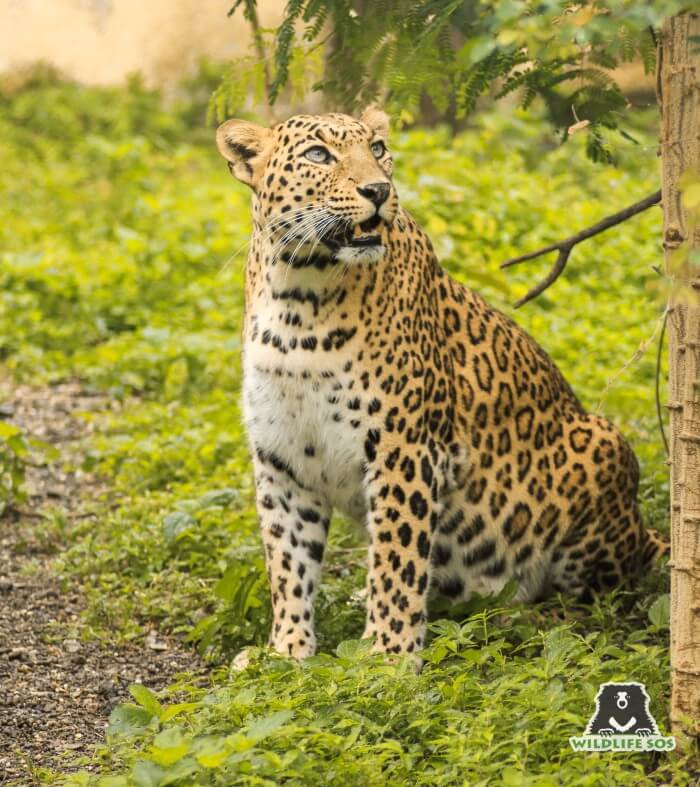 I proceed to the leopards that I care for, and observe their behaviour making a note in my Keeper's Diary – working with leopards for almost two decades makes it easy to observe any behaviour that they normally would not display. Once the leopards are out in their field, I clean the enclosure by properly disinfecting and sanitising each and every corner! I am very particular about hygiene and cleanliness, prioritising the leopards' health over everything. During the afternoon, I assist the veterinarians with the treatment as the leopards feel comfortable with their caregivers around.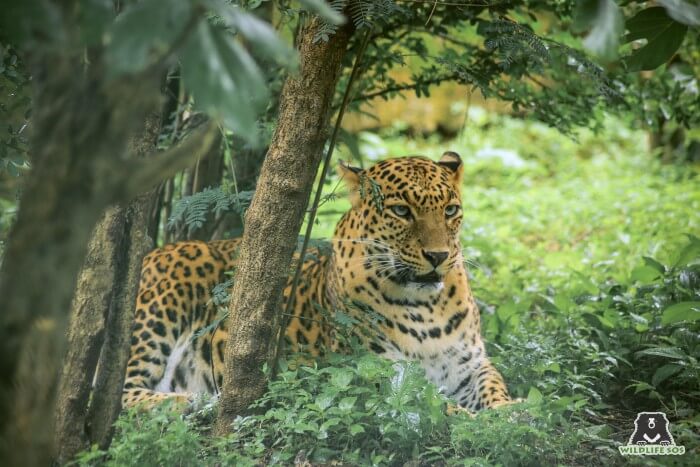 When the work day ends, I like to watch my leopards make full use of their structural enrichments or climb trees! They look absolutely beautiful and at ease, and I witness different and unique sides to their personality, each day.
Which leopards do you care for? Who is your favourite?
It is so difficult to point out a favourite leopard – they are all unique and beautiful in their own way! I look after the female leopards under my care, who are placed under geriatric care so, I have to be extra cautious and I am always alert to notice any change in their behaviour. I care for Shivani, Sitara, Meenakshi, Laxmi, Sharmili, Hema, Rupa and Padmini. I have a soft corner in my heart for Shivani, she is so vivacious and enthusiastic but the loss of her limb really pains me. She was a cub when we rescued her from a sugarcane field and she has transformed into this beautiful leopard today, without her disability hampering her grace or her unmatched speed! I feel honoured to be her caregiver.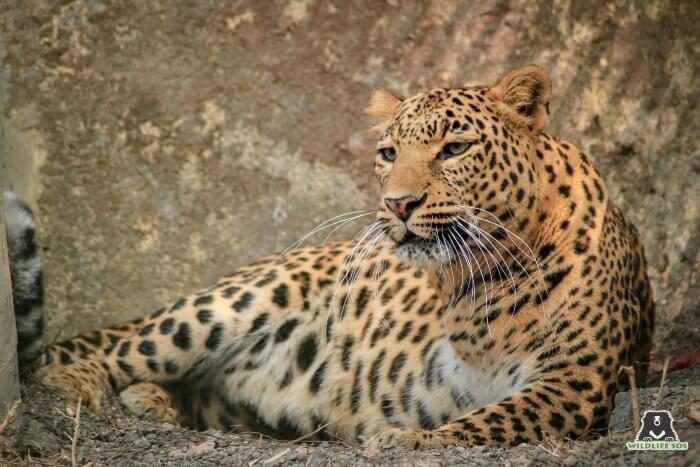 You have been involved in many leopard rescues, can you recall an incident that has left a lasting impact on you?
There are two incidents that have left a lasting impact in my life – I was a part of the team that rescued a leopard, in 2019, who was a victim of a jaw trap in Nagar district, Maharashtra. He was a wild leopard, in a lot of pain and very alert to his surroundings so, my job was to keep him distracted while the veterinarians carefully sedated and treated him. After being under observation for a few days, the leopard was released back into the wild and he ran with such a graceful, confident gait! It made me very happy!
Another rescue in 2019, involved two leopards who had fallen in an open well. It was very tricky because the leopards were very aggressive. I assisted the Forest Department and the rescue team to lower the trap cages into the well, one-by-one and extracted them from the well, to relieve the leopards of the stress that they were in.
Is there a message that you would like to give our readers during the COVID19 times?
This is a very difficult time for all of us, we must be patient and take care of ourselves. I request everyone to wear face masks and not step out of the house unless it is very important. Even though the pandemic has given us all a chance to respect our planet, there is reduced pollution and I have noticed some beautiful, peculiar birds at the Centre, we must remember to be careful even when the pandemic goes away.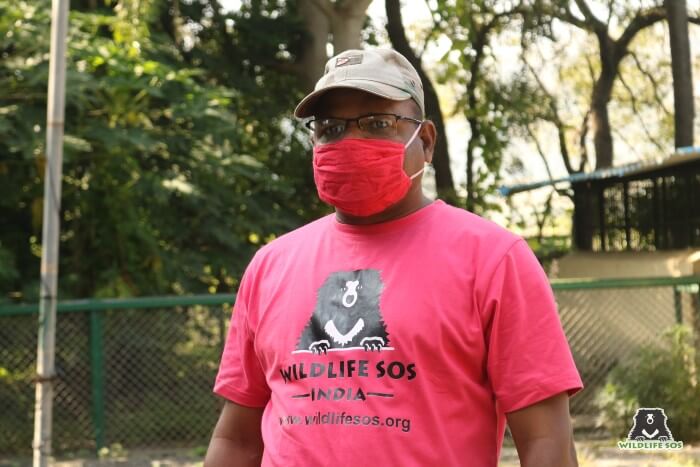 Please take care, everyone! These are difficult times but have also served as a wake-up call for each one of us. I request everyone to care for their loved ones and the animals in their surroundings!