Due to urban encroachment on forest lands, leopard sightings have become extremely common in the state of Maharashtra, which is a stronghold for these majestic big cats. Leopards usually give birth in the refuge of tall grass and other places where they can easily camouflage. Over the years, they have adapted to sugarcane fields in the region for safe cover and shelter. In one such incident, farmers spotted three leopard cubs in a sugarcane field in Umbraj village, located in the Otu forest range of Junnar division, Maharashtra. The Forest Department and Wildlife SOS worked together to reunite the cubs with their mother.
Human-animal conflict has become unavoidable in this day and age. It is the need of the hour to reframe conservation policies and think about more sustainable growth. What we can do in the meanwhile is to prepare people in conflict areas to respond correctly. Doing so will help to mitigate the chances of such incidents.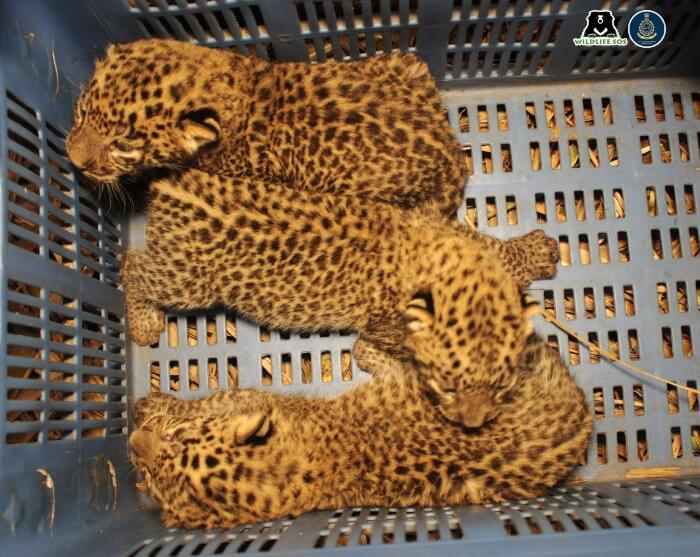 The farmers at Umbraj village are accustomed to catching glimpses of leopards amidst their sugarcane fields. So, they knew how to respond upon finding the three cubs. They immediately maintained their distance from the area and alerted the Forest Department. Subsequently, a team of forest officers rushed to the scene with a team of experts from Wildlife SOS.
Wildlife SOS veterinary doctor, Dr. Nikhil Bangar conducted an on-site examination to check if the cubs were suffering from dehydration or injuries. They were identified as two males and a female, estimated to be about 45-days-old.
The young leopards were given a clean bill of health and were ready to return to their mother. After carefully microchipping each cub, the Wildlife SOS team took them back to the field where they had been discovered. They placed the cubs in a safe box and set up motion-sensing camera traps to document the mother's return. The cameras started recording around midnight and captured the footage of the mother looking for her cubs. She picked them up one by one, by the scruff of their necks, and moved them to a safer area.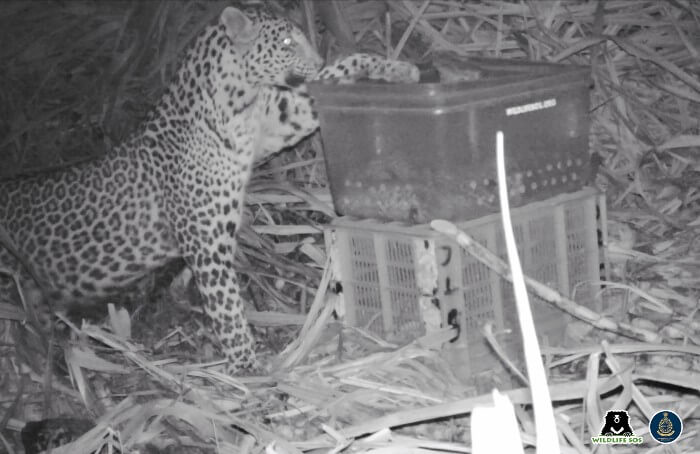 The mission was a success thanks to the swift response of the villagers in the area and the combined efforts of the Wildlife SOS rescue team and Forest Department. Each successful reunion mission brings great relief to us all, knowing that we were able to give these young animals a second chance to thrive in the wild.
We are glad to be able to celebrate the reunion of the three leopard cubs with their mother! You can watch the video of their wonderful reunion here!