For leopard mothers, hunting missions undertaken to feed their offspring, until they can survive on their own, are a part of their daily routine. These hunting missions end abruptly with empty stomachs when uncovered wells, become the main reason why mother leopards and their cubs are separated forever.
The story unfurled of one such family where a mother leopard was out on a hunting mission to feed her cubs and fell prey to an uncovered well in a village near Sangamner, in Maharashtra. The mother leopard drowned, tragically in several attempts to climb out of the well, while her cubs ran helter-skelter and fell in a 100-feet deep dry well, merely 200 meters away from where their mother drowned! Cowering and defensive, the cubs cried out for their mother and curled up in a corner, when in the wee hours of the morning, a farmer heard their distressed cries and reached out to the Forest Department on the discovery of these two cubs in the dry well. The Forest Department was quick to reach out to the Wildlife SOS rescue team operating out of the Manikdoh Leopard Rescue Centre in Maharashtra.
Our rescue team reached the spot where the cubs were found, along with the Maharashtra Forest Department for assistance, and a swarm of villagers who played an extremely important role in crowd control and mitigating panic. The leopard cubs had spent an entire night without any food and water, along with a traumatic experience of separation from their mother. Confused at the sight of cages and people, they ran around the limited space and the Rescue Team waited patiently for them to enter the cage to be safely lifted out of the well. Once inside the cage, they were carefully recovered from the well and handed over to Wildlife SOS for medical examination.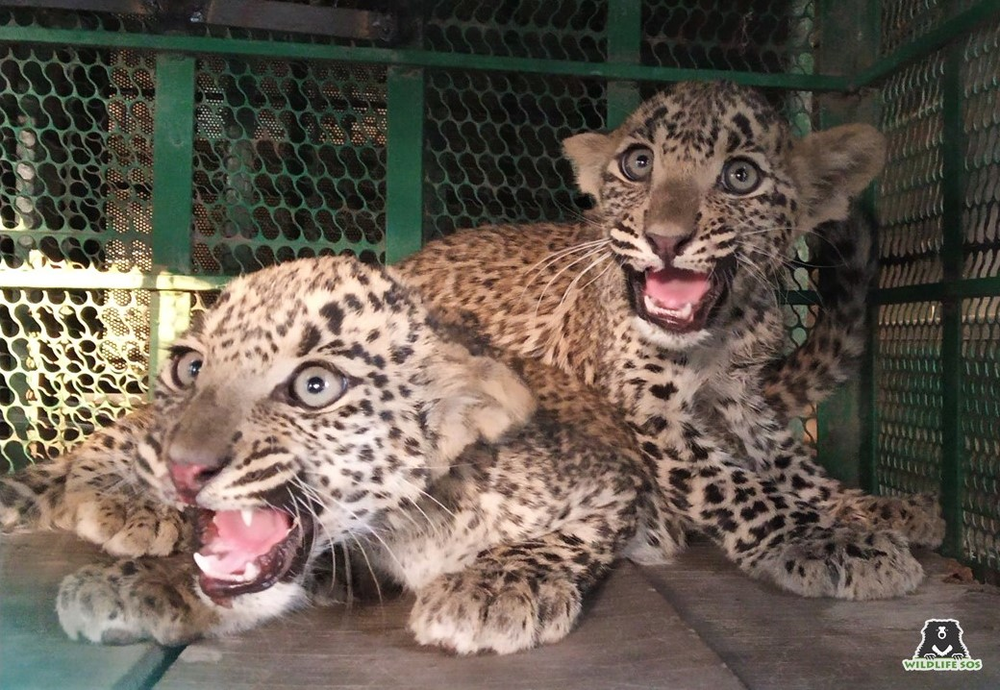 The leopard cubs were identified as male and female, approximately 3 months old and deemed healthy despite the terrifying fall! After proper examination, it was discovered that they were hungry and dehydrated as they had not consumed any solid food for a long time. Young cubs cannot survive on their own as they are dependent on their mothers for the first two years of their lives, which is why they were placed under permanent care at the Manikdoh Leopard Rescue Centre, in Maharashtra. Christened as George and Natalie by Wildlife SOS, these cubs embarked upon a second chance at life with us, and with time, grew accustomed to the large trees, variety of enrichments and their loving keepers.
Natalie, with her striking green eyes, is the playful one of the brother-sister duo and leaves no chance behind to dominate her brother. She enjoys chasing him around their free-ranging enclosure and loves to, unapologetically, invade his personal space and step on his tail as and when she feels like. An extremely energetic leopard, Natalie loves to nap under the shade, always on a lookout for George, who may show up at any time to trouble her and break her leisure nap-time. Watching Natalie gracefully perch herself atop tree branches is a delightful sight to behold as it signifies how she feels more at home each day that she spends with us.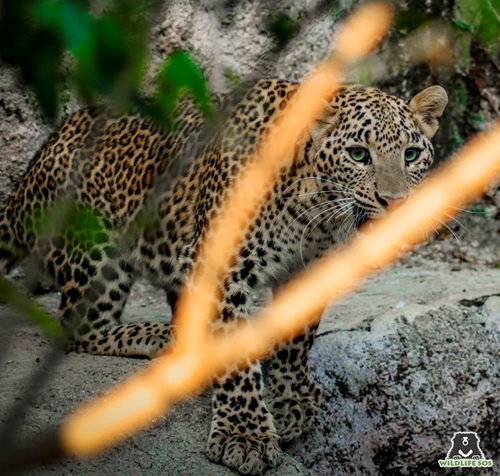 George, on the other hand, effortlessly walks in sure strides for his morning walk, when he steps out of his enclosure and seldom waits for his sister, Natalie, as he begins each day exploring different corners. His favourite past-time involves an array of activities – ranging from naps on the tree branches, strategically hiding from the glaring sun to running around his enclosure at top speed. Extremely active and playful, George always keeps himself busy, whether it is climbing the higher branches of trees to catch a sight of the neighbouring enclosures or troubling his sister when she sleeps!
Presently, Natalie and George are not undergoing any medical treatment and have received their regular set of vaccinations from the veterinarians. Their diet remains the same as any other healthy leopard of their age and they remain active and playful as they should. George is closer to their keeper, as compared to Natalie who still tends be wary of humans, still but does not show aggressive outburst towards them.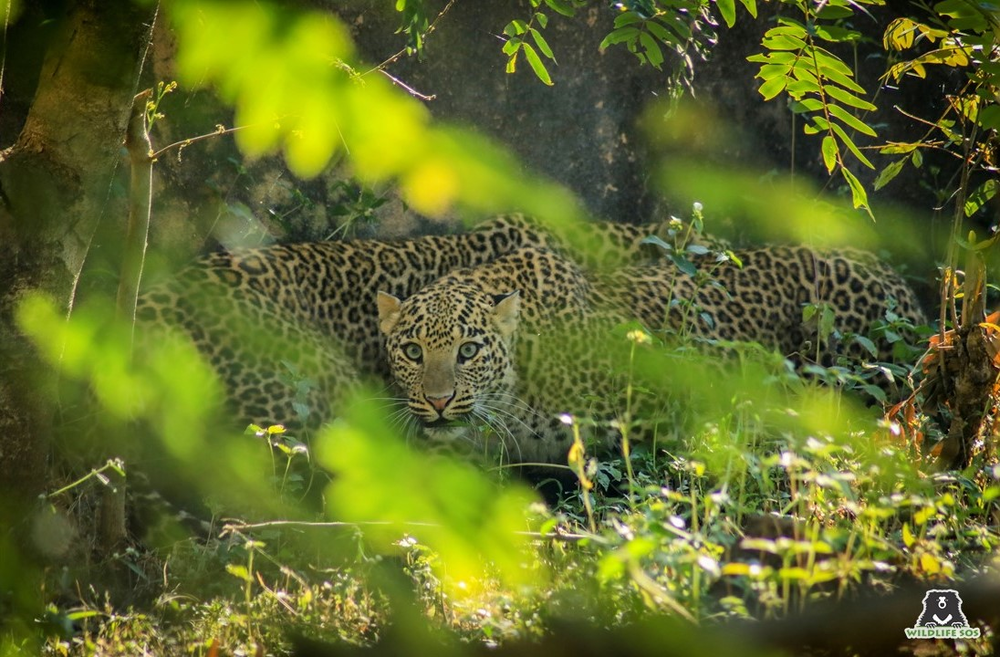 Watch Natalie and George's story only on Jungle Animal Rescue airing every Saturday only on National Geographic Wild in USA!
Help Wildlife SOS protect India's wildlife from falling prey to uncovered wells, that end up separating many families each year just like Natalie and George's! Sign our petition by clicking on the link here and playing an inseparable role in wildlife conservation.