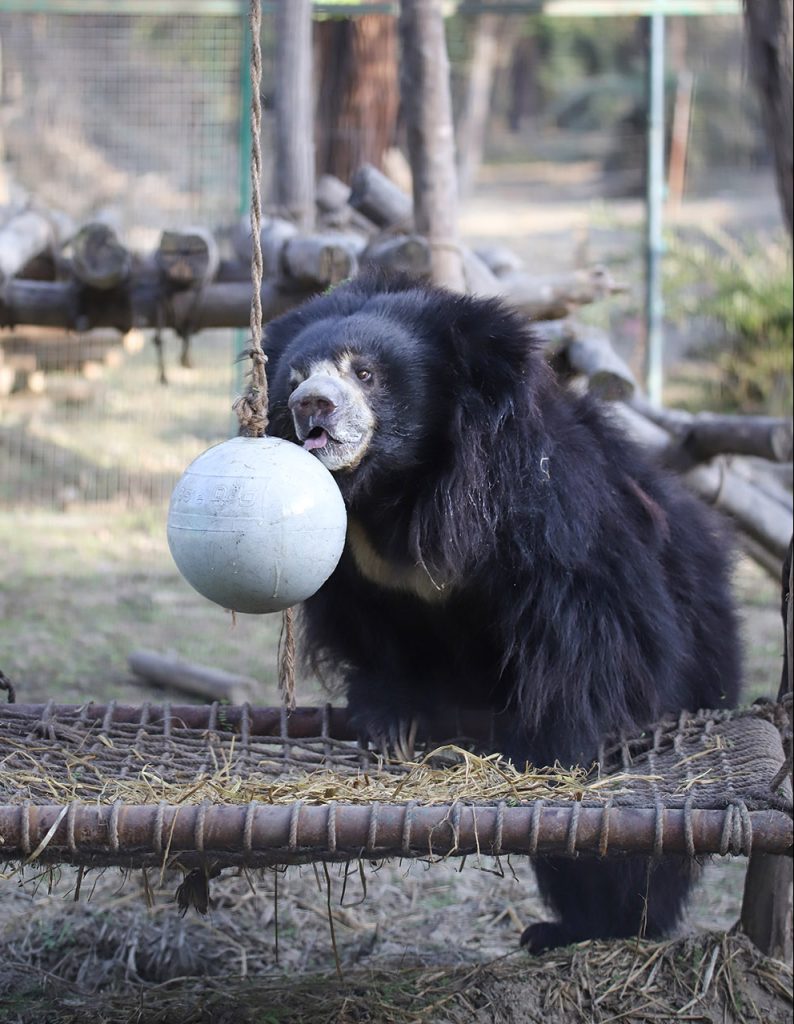 Year of rescue: 2008
Age at the time of rescue: 5 years old
Personality traits/quirks: She's docile and calm, like most geriatric bears
Recognizable features: None
Physical condition and ongoing health challenges: Stunted growth and under geriatric care
Facility: Agra Bear Rescue Facility
Favorite foods: Honey-laced porridge.
Sanctuary friends: Julee (passed away)
Favorite activities: Sleeping!
Special needs or accommodations: Geriatric bear care routine.
Keeper: Deshraj aka Veeru
Background history: Gail was around five years old when rescued by Wildlife SOS from a Kalandar settlement in West Bengal. Having been malnourished and poorly cared for since she was a cub, Gail was extremely small, showing stunted growth at the time of her rescue. Wildlife SOS relocated Gail to their Agra Bear Rescue Facility to give her the care and nourishment she needed.