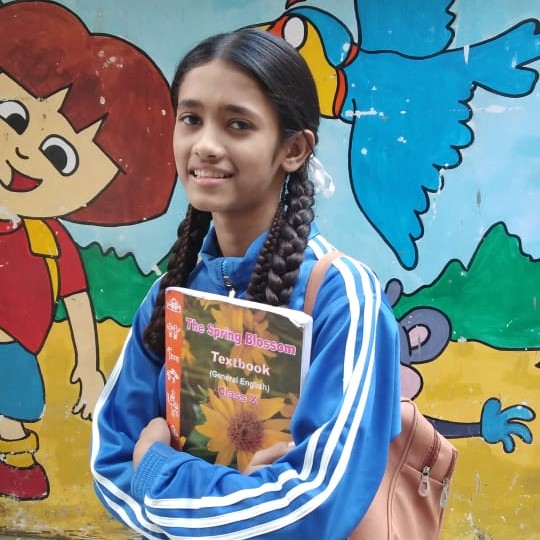 Zeba lost her father at the tender age of ten, and all her hopes and dreams were crushed when no means of a livelihood emerged. Living hand to mouth every day, Zeba and her family could not even consider the possibility of school, and the plucky youngster had to put her ambitions on halt to help with the family duties. It was then that Wildlife SOS intervened, determined to provide her with the future she deserved.
Today she's a young, smart girl who loves studying and even spends her free time reading grammar books in order to improve her spoken English.
She's often found sitting in the middle of a group, teaching other students some concepts they couldn't grasp in class. That she loves to help others is visible to all – it is no surprise that Zeba wishes to be a doctor when she grows up!