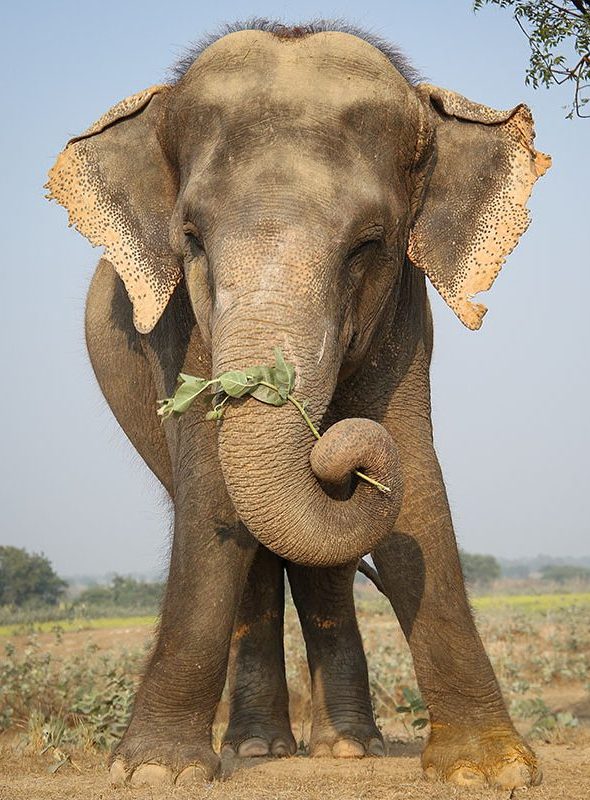 Year of rescue: 2015
Age at the time of rescue: 46 years old
Sex: Female
Personality traits: Calm and reserved
Recognisable features: Her severely affected gait and diffused joint which visibly shows a limp as she walks
Present health condition: For her diffused left leg joint, regular sessions of laser therapy are conducted and she is given medicated massages that help in causing relief; Asha is being treated for her toenail abscess with medicated footbaths
Facility: Elephant Conservation and Care Centre
Favourite food: Beetroot and jaggery
Closest to: Suzy
Favourite activities: Loves taking a bath in her pool, and often tends to nap there as the water helps in taking the weight off her arthritic and exhausted limbs
Special needs: Due to her severely affected joints and arthritic-ridden limbs, Asha's walks are very slow and measured with her mahout constantly around her coaxing her with her favourite jaggery and dates!
Mahout name: Babu Lal
Background history: Asha lived most of her life being used as a riding elephant at the Amer Fort, in Jaipur. After suffering an injury that permanently affected her gait, she was illegally trafficked to Madhya Pradesh where she lived the next phase of abuse being used as a begging elephant. When timid Asha arrived at Wildlife SOS Elephant Conservation and Care Centre in 2015, she was in dire need of medical attention and the love and care that she was devoid of her whole life.