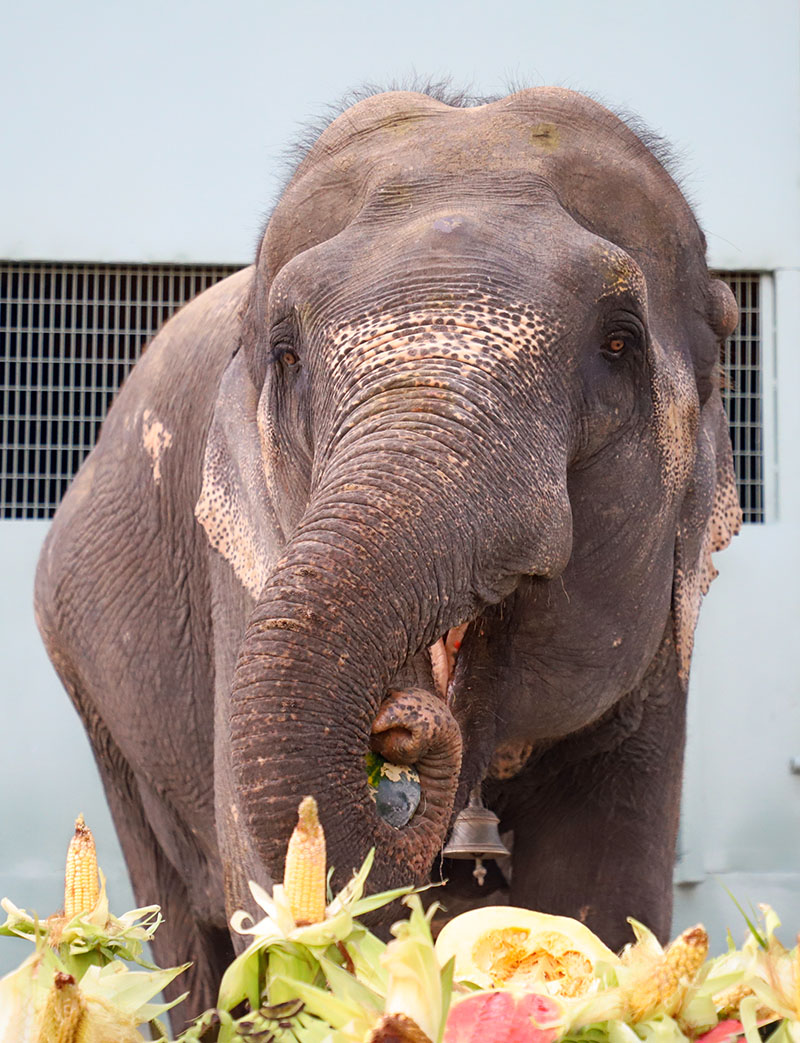 Year of arrival: 2022
Age at the time of arrival: Approximately 39 years
Sex: Female
Personality traits: Co-operative
Recognisable features: Prominent hip bones due to malnutrition, inflammatory lesions on limbs
Present health condition: Rosie is suffering from a host of issues such as cracked footpads, overgrown toenails and lesions all over her body. She is also suffering from multiple scars on her thorax, spine and hip, and tail tip. Most visibly, Rosie was bound in spiked chains on all four legs, leading to infectious wounds and lesions on her limbs. Her overgrown toenails are possibly a result of neglected foot care. Rosie also suffers from pododermatitis, likely caused by being forced to stand on her own urine.
Facility: Treatment Unit at ECCC
Favourite food: Watermelons
Closest to: Still under observation
Favourite activities: Playing with hanging enrichments and cage feeders
Background history: Rosie is just 39 years old but has already spent most of her days begging on the streets. Her life was mostly about walking from place to place, chained when she wasn't working and left without proper care, nourishment and medical treatment. The spiked chains being tightly bound to her ankles led to chronic wounds, joint problems on her rear legs, and damaged and infected footpads. Upon learning of her horrible condition, Wildlife SOS brought Rosie to the Treatment Unit under the direction of the Uttar Pradesh Forest Department, where she could receive much needed medical attention and specialised care.