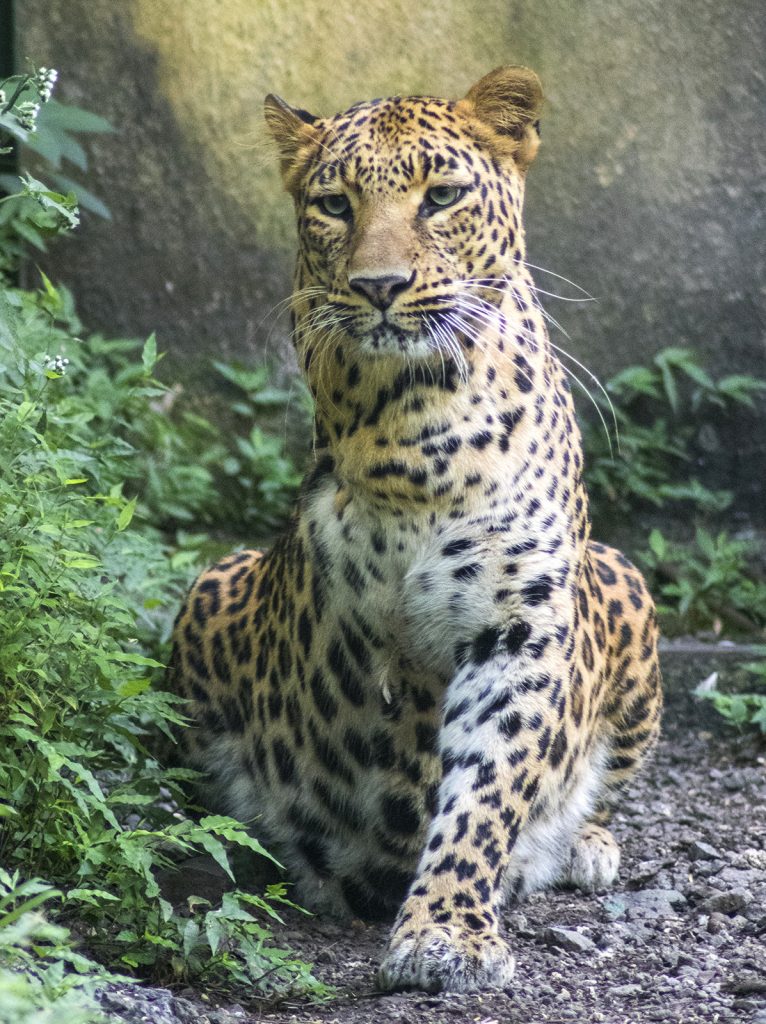 Age: 11 years old
Sex: Female
Age at the time of rescue: 3 months old.
Personality traits: Shivani is wary of humans, and other leopards though she gets along well with her keeper. She shares an enclosure with Sitara and they get along nicely.
Recognisable features: Shivani is a 3-limbed feline; she lost a leg in a fight with another leopard while she was a cub.
Present health condition: Healthy, currently not under any treatment
Facility: Manikdoh Leopard Rescue Centre.
Closest to: Sitara.
Favourite activities: Climbing the log platform enrichments and basking in the sun.
Special needs: Special enrichments for Shivani need to be prepared keeping in mind the fact that she has only three limbs.
Keeper name: Shivaji.
Background history: A sugarcane farmer found Shivani as a tiny cub in his farm. The Forest Department roped in a team from Wildlife SOS to help rescue the cub and attempt a reunion with her mother if possible. After a failed attempt to do the same, it was finally decided to bring Shivani to MLRC as chances of her survival in the wild were bleak. Since then a decade has passed, and Shivani has grown up to be a healthy and majestic leopard. She spends most of her time lazing out in the sun atop her log platform enrichments, and mock-wrestling with her best friend Sitara.