Kabilan was rescued from a Kalandar settlement in Uttar Pradesh in 2007. He was a little over a year old at the time, but the young bear had already been exposed to a life of sheer cruelty. He was weak, half-starved and in absolute agony due to a muzzle infection, caused by the constant tugging of a course rope that was pushed through a pierced hole in his delicate muzzle.
The first step in his road to recovery was to finally relieve Kabilan of the restrictive rope and his infected muzzle was attended to with great care. Our team made every effort to gradually gain his trust and acceptance. It has been over 10 years since Kabilan walked into our lives and today this playful resident of Agra Bear Rescue Facility is almost unrecognizable! His muzzle has healed entirely, leaving behind only a scar and despite possessing a record of a painful past, Kabilan has grown into a happy and friendly bear.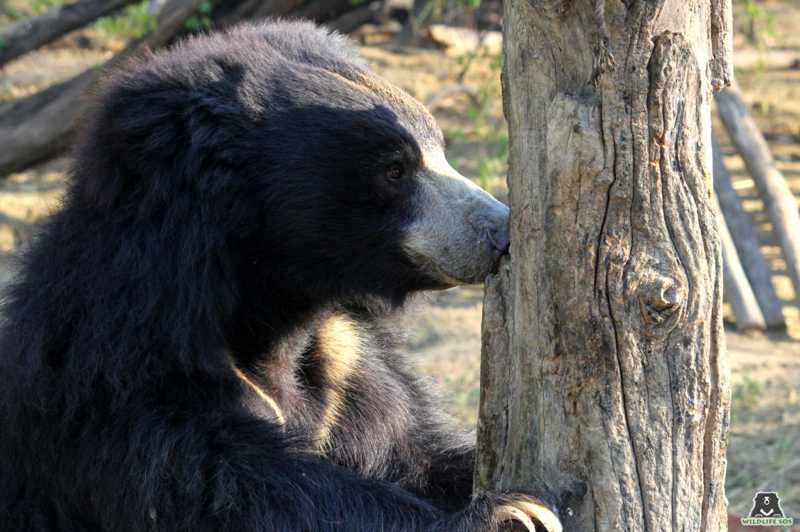 He is quite the lady's man and shares a close bond with Kamli, Julfi and Kanmani. Playful and filled with energy, rarely does one see Kabilan sitting still or lazing around during the day time. He and Kanmani, his trusted partner in crime love to spend their time climbing trees, playing on the structural enrichments and grappling over enrichment balls that are filled with yummy treats such as dates and peanuts. The honey smeared logs are his favourite and he has a habit of slyly running off with the honey logs that have been set out for his friends. The honey smeared tree stumps have become Kabilan's latest obsession and it's quite comical to watch him trying to hastily clamber onto them!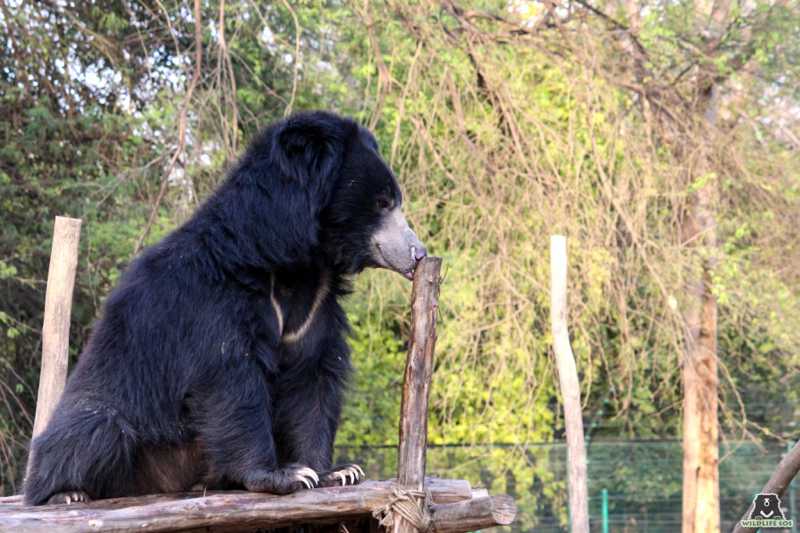 He has a hearty appetite and loves gorging on watermelons, peanuts and coconuts. Kabilan is always thrilled at the sight of his keeper bringing his favourite treats which he relishes with gusto. In winters, he prefers to indulge in generous helpings of molasses (jaggery) and rice krispies. Owing to the cold weather in Agra, he has taken to taking longer naps and is mostly active in the early hours of the day.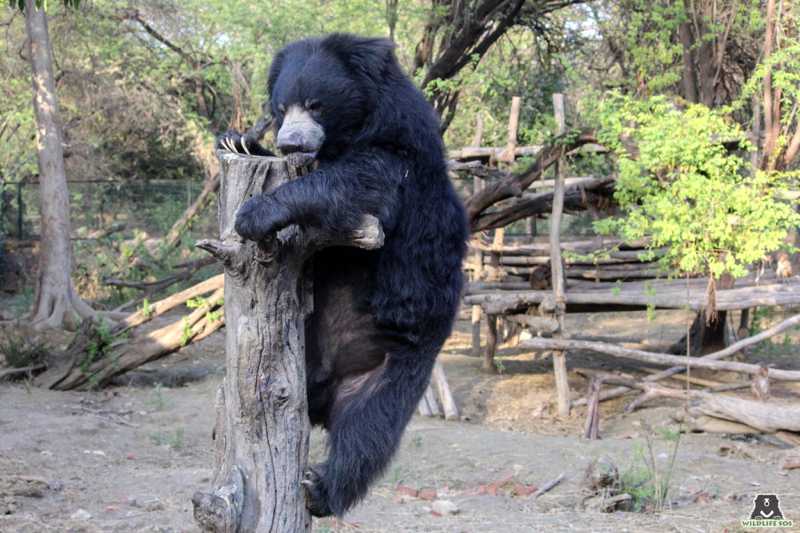 It's amazing and motivating to see the progress Kabilan has made, under the care fostered at the Agra Bear Rescue Facility. We try and render the best facilities to our furry friends. Kabilan's free and peaceful life would not have been possible without your support. Wildlife SOS is grateful to your contribution.