With three back to back leopard rescue operations, it's been quite the action-packed week for Wildlife SOS. With the harvest period dawning in, it often coincides with the cub season in the state of Maharashtra. Owing to its dense and tall stalks, the sugarcane fields foster a suitable shelter for the female leopards to breed in. They then seek shelter in these fields to nurture their cubs, as this serves as a safe haven for the cub from other predators.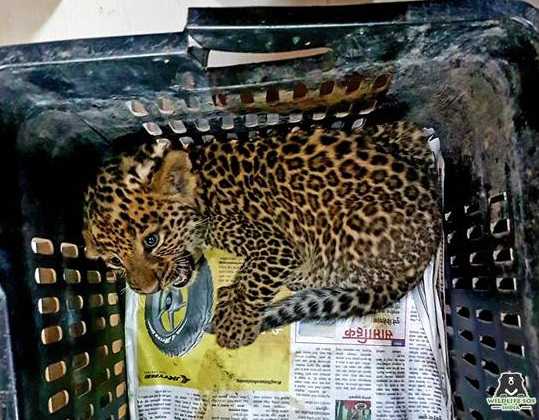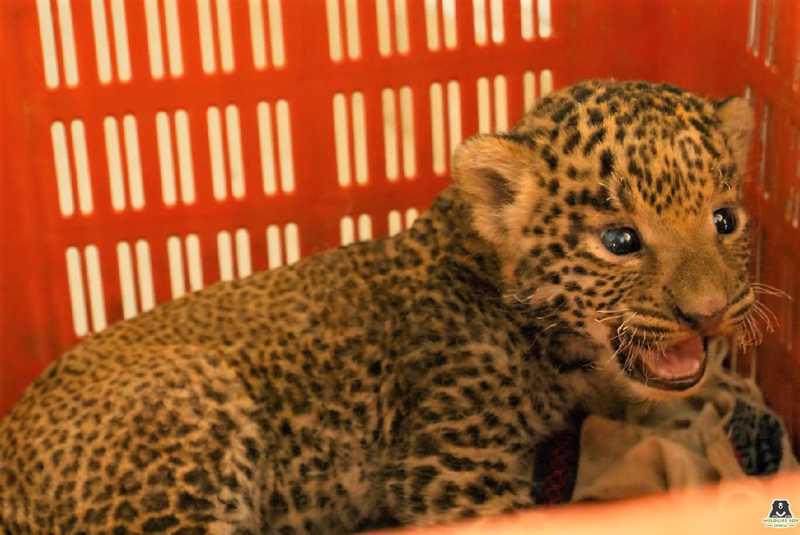 In a recent incident, the Wildlife SOS team based out of Manikdoh Leopard Rescue Centre, received a call from the Forest Department, informing them about a lost leopard cub that was spotted in Vadgaon Anand village in Otur. To their surprise, the cub had strayed close to the human inhabited area and was found by local farmers while they were out harvesting their crops. On intimation, a five-member team instantly geared up to carry out the rescue mission.
En route to the location, the Wildlife SOS rescue team led by the Senior Veterinarian Dr. Ajay Deshmukh received another call about a similar situation that had arisen at the Golegaon village, in Junnar. The villagers had sighted a leopard cub on the periphery of the sugarcane field, adjoining their village. Consequently, the team split up midway to carry out both rescues simultaneously. The team headed by Dr. Ajay Deshmukh advanced towards Vadgaon Anand village, whereas our veterinary assistant, Mahendra Dhore was deployed to Golegaon.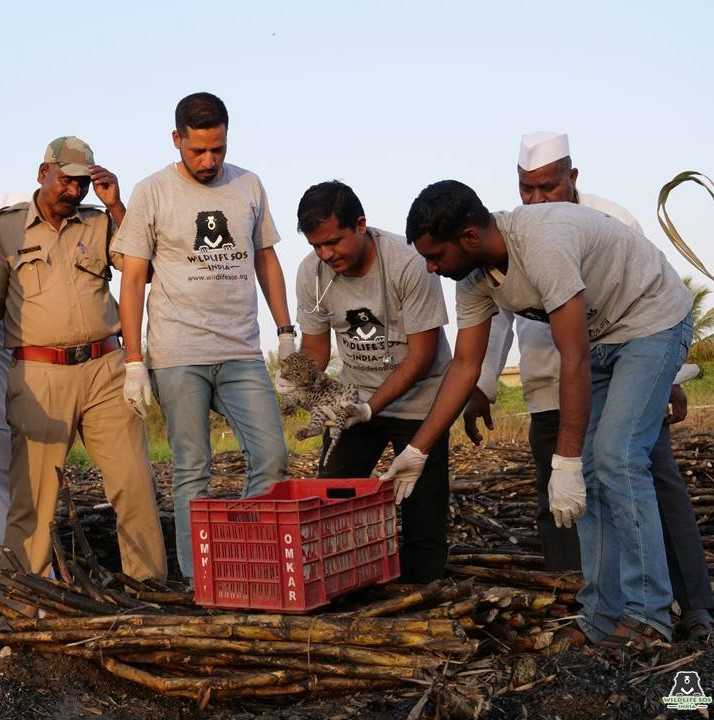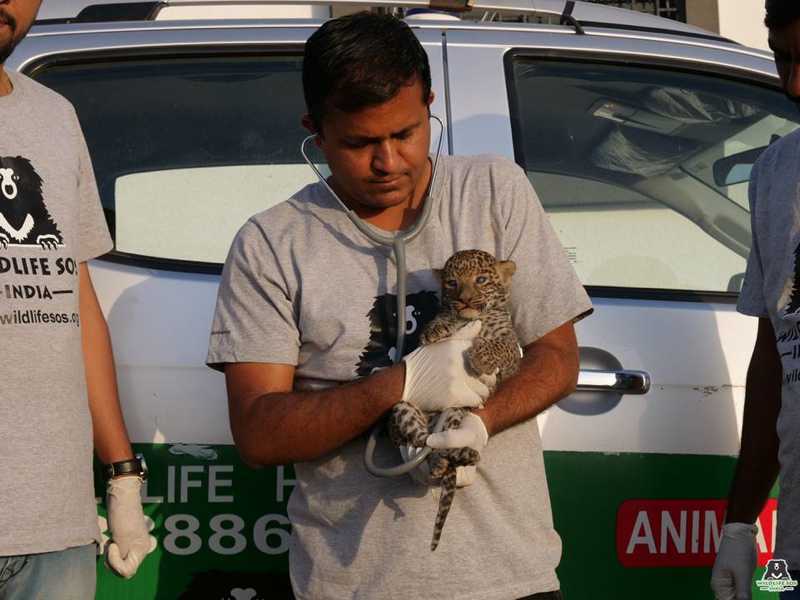 Both teams conducted on-site medical examinations to confirm that the cubs were healthy and ready to be reunited with their mothers. They were identified as males, approximately 13-weeks and 10-weeks old. It is extremely important for the leopard cub to be reared by the mother leopard for the initial two years of its life. This ensures that they learn the skills of survival and thrive in the wild. On being deemed fit by the veterinary staff, the cubs were placed inside safe boxes, close to where they were found. We also installed remote-controlled camera traps to monitor and document the two reunions.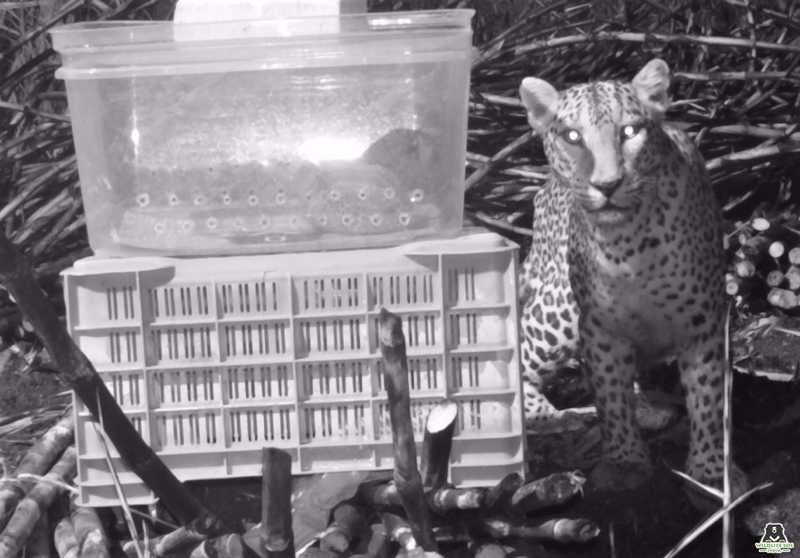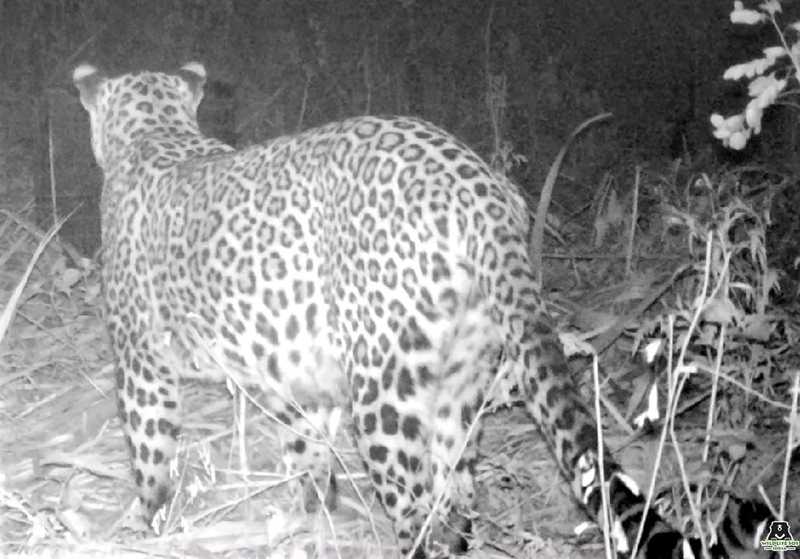 Such reunions are of great significance as they further curb the conflict situations. If the female leopards are unable to locate their cubs, they often turn defensive and aggressive and pose a threat to humans in close proximity.
We are grateful to the villagers who took the right step by informing the Forest Department. We are also thankful to the Forest Department for their cooperation and support to our cause. The two teams have been tirelessly dealing with man-leopard conflict situations in the state. For the team at Manikdoh Leopard Rescue Centre, it is extremely rewarding to know that these cubs will now have a chance at a free life in the wild.