While open wells have been a source of relief for humans for thousands of years, this has not been the case for animals. Today as the lines between forests and human habitations are increasingly blurring, open wells have been recognised as a serious threat to wildlife, one that is often overlooked. In the past decade, around 1,500 animals have fallen to their death in the uncovered wells that dot buffer areas around forests in Maharashtra. Even if the animals miraculously evade death, they can be permanently injured which renders them unable to return to the wild, leaving them with a lifetime of captivity.
As highly adaptable big cats, leopards are well-known to live and thrive in areas that are in close proximity with humans where there are sub-optimal habitats that provide temporary cover and a good prey base such as stray dogs, pigs and cattle. Thriving leopard populations have been recorded in urban, peri-urban and rural areas of Maharashtra as these elusive cats usually go undetected due their master silence and stealth. In rural Maharashtra, where sugarcane fields provide good breeding sites and hunting grounds, leopards have effortlessly established their territories. In these overlapping human-leopard areas, open wells have proven to be a bane for the survival of leopards, who regularly fall into them with no way to escape except for intervention by humans.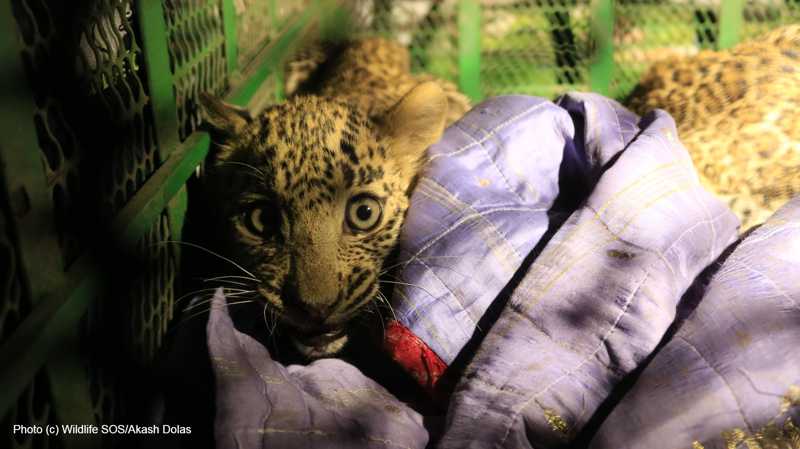 Recently the Wildlife SOS team received a heart-breaking call by the officials from the Maharashtra Forest Department about two leopard cubs that had been miraculously rescued from a 100ft well in the Digras village of Sangamner. The villagers had heard the incessant cries of the cubs upon which they quickly alerted the Forest Department. Time is of the essence in such fragile incidents. As the two cubs, a female and a male, were just 3-months-old, the first point of action was to attempt to reunite them with their mother. Leopard cubs are dependent on their mothers for the first 12-18 months of their life as they learn essential survival skills from her to become independent. Unfortunately, it was learnt that the mother had drowned to her peril in another nearby open well. In the absence of their mother, this courageous duo ventured out into the open to fend for themselves. Their search for food took a wrong turn when they were chased by a pack of stray dogs that lead to their slip into the deep well. Since orphaned cubs are too young to fend on their own, the Maharashtra Forest Department has decided to place them in the care of Wildlife SOS' team in the Manikdoh Leopard Rescue Center in Junnar where the team already looks after over 30 resident leopards.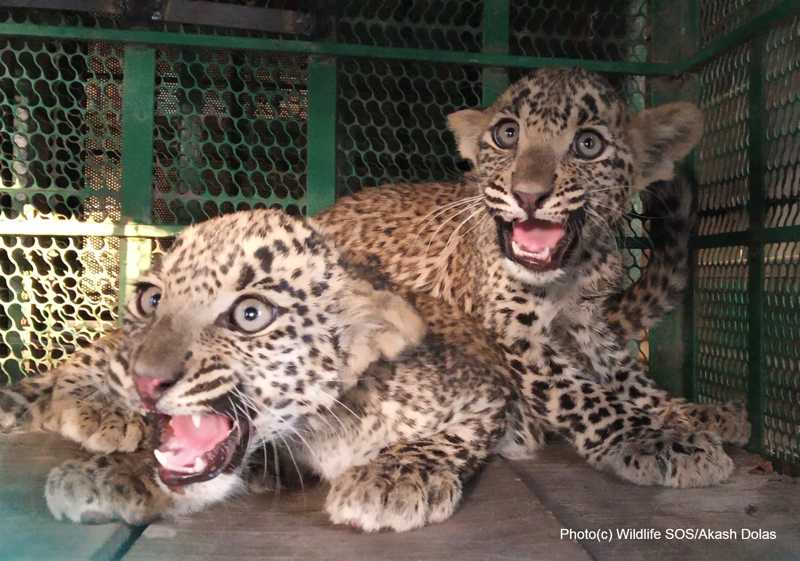 After a preliminary assessment by our veterinary team, the two cubs appear healthy and unharmed despite the deadly fall. As per the protocol, the cubs have been dewormed and administered with essential vaccinations. The big task that now lies ahead of the team is to raise them as healthy, strong individuals and to teach the two cubs survivorship and essential life skills. This extensive task is all-encompassing and requires the strict monitoring of their diet and most importantly, environmental enrichment.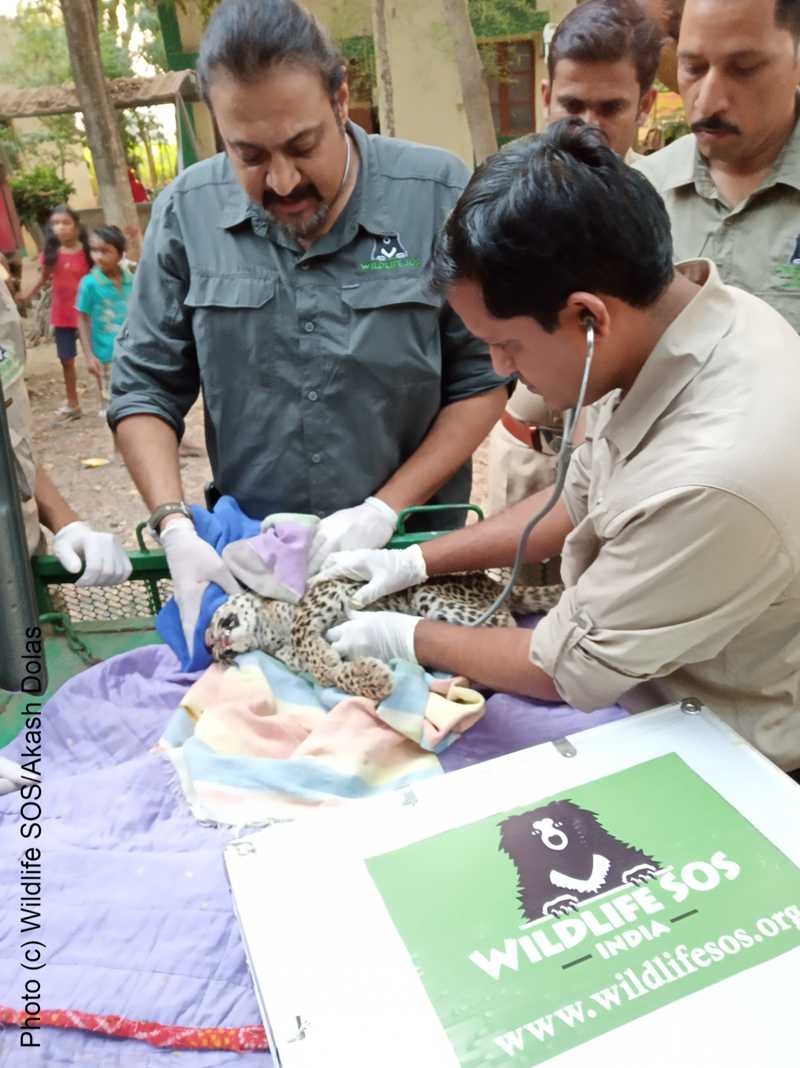 Leopard cubs are weaned by their mothers for the first 90-100 days of their life, post which they partake in the meals that their mother brings. MLRC boasts of its natural environment which is abundant in native trees and shrubs that provide ample sensory enrichment to these wild cats. Along with this, the Wildlife SOS team goes an extra mile to make enrichments such as tyre swings and wooden platforms to encourage the rescued leopards to exhibit their natural behaviour. This nurturing environment will be important in teaching the cubs to climb trees, scratch themselves to get rid of parasites and critical problem-solving. Furthermore, the cubs would also be taught to stalk, pounce and prey to help them learn important hunting skills through various food enrichment. We hope that with round-the-clock care they will grow up to become healthy adults.
While it makes us immensely happy to know that the cubs survived a death fall, at the back of our minds the concern about the imminent threat of uncovered wells to the survival of animals never subsides. It is worrisome to think about the casualties that might come in future due to the lack of action by the authorities to cover these open wells.