Swimming continuously for hours is a feat only professional swimmers specialize in. But enduring the task of swimming, after accidentally falling into uncovered wells, is an unfortunate reality that leopards in India are dealing with. We often come across cases where humans and animals lose their lives after sinking into wells that were neither fenced nor covered. This is the tale of one such leopard, but thanks to the quick thinking of the people living in the area, his story has a happy ending.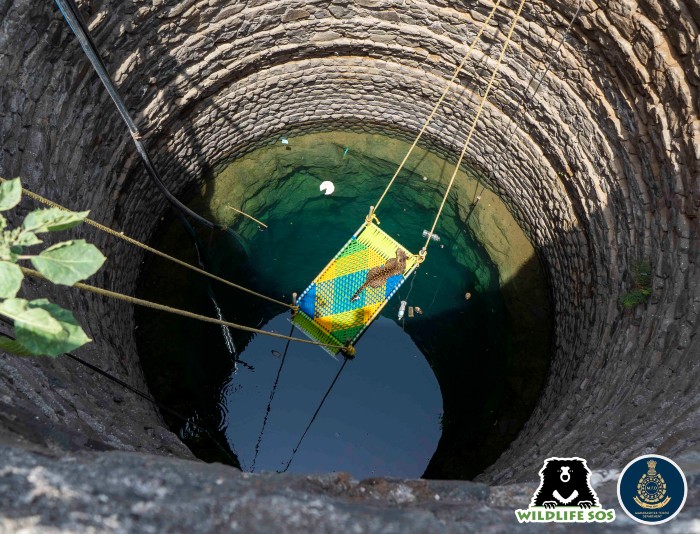 This particular leopard was sauntering in the foliage surrounding Belhe village of Pune district, in Maharashtra's Otur Forest Range, when he fell into a 45-ft deep well. This well was without any grill cover to prevent humans or animals from falling into it.
Locals, upon hearing loud roars echoing all around them, began to investigate the area. Realizing that the sounds were coming from the nearby well, many gathered around it and saw the leopard struggling for life in the deep waters. Moved by the sight, the locals immediately called the Forest Department to the scene.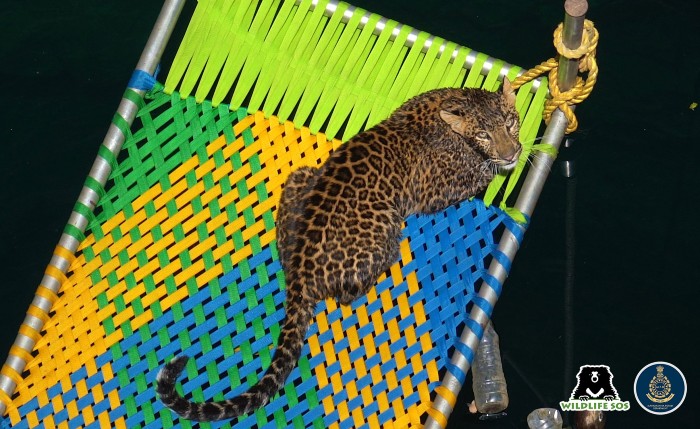 The locals and Forest Officials started brainstorming on how to help the leopard, and came up with an innovative idea to secure a charpai (a woven bed or cot) with some ropes and lower it into the well! Working quickly, they used their makeshift rescue equipment to create a solid surface for the leopard to climb onto. As soon as the charpai reached the leopard, he instantly grabbed it with his fatigued limbs, climbed over it and collapsed in complete exhaustion. The locals and Forest Officials too breathed a sigh of relief, as the leopard was no longer fighting for his life.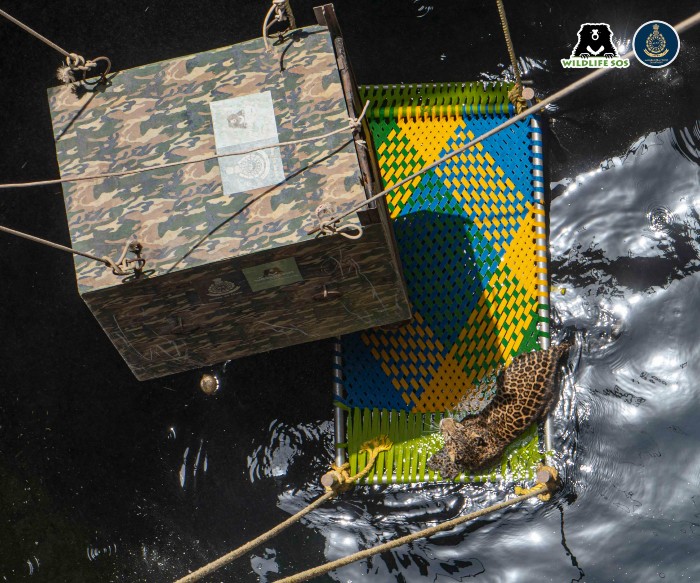 The Wildlife SOS team from Manikdoh Leopard Rescue Centre (MLRC) quickly reached the location and hauled the leopard out of the well using a trap cage. The team lauded the quick thinking of the locals since the leopard had emerged unscathed from the well. The leopard was taken to the rescue centre for medical observation. The young leopard, found to be about 1.5 years old, was deemed fit for release into the wild by the veterinary officer.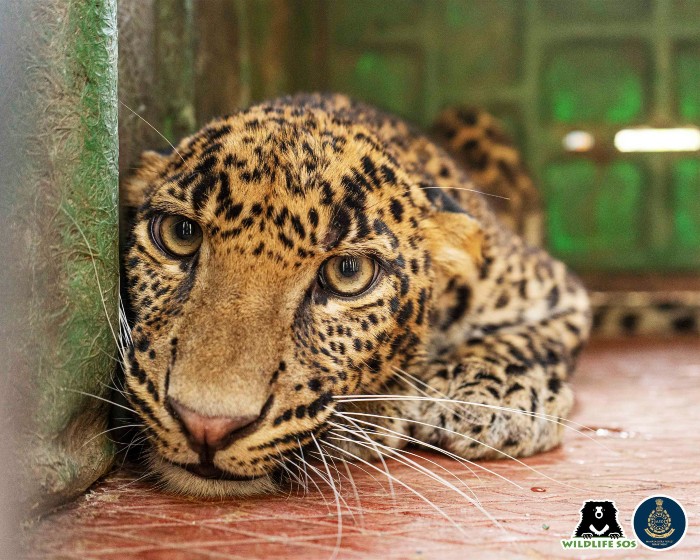 Wildlife SOS is extremely grateful for the community participation and the aid of the locals in conservation efforts. After all, they are key members for the preservation of Indian wildlife. This rescue and release of the leopard was made possible due to the teamwork of Wildlife SOS and Forest Department as well as the local people on site.
If you wish to contribute to our efforts to cover abandoned wells, do sign and share our petition.