As part of our on-going community outreach and awareness programme, Wildlife SOS frequently collaborates with the Maharashtra Forest Department to conduct training workshops for their trainee officers. Since its establishment, the team at the Manikdoh Leopard Rescue Centre (MLRC) has dedicated their efforts into efficient management and mitigation of man-leopard conflict in the region. Extending a holistic approach, they also aim at sensitizing villagers residing in the conflict prone areas towards increased tolerance and co-existence, as well as imparting training to the Forest Department officers for corrective first step measures.
Earlier this week, the team at MLRC conducted a training workshop, comprising of Range Forest Officers and the rescue team members, Foresters and Forest Guards from the neighboring ranges of Otur, Junnar, Shirur and Ghodegaon. Shedding light on leopard care and management techniques used by the keepers and veterinarians at the center, the day long workshop commenced with an overview of past successful rescues and reunions that Wildlife SOS has carried out in collaboration with the Forest Department.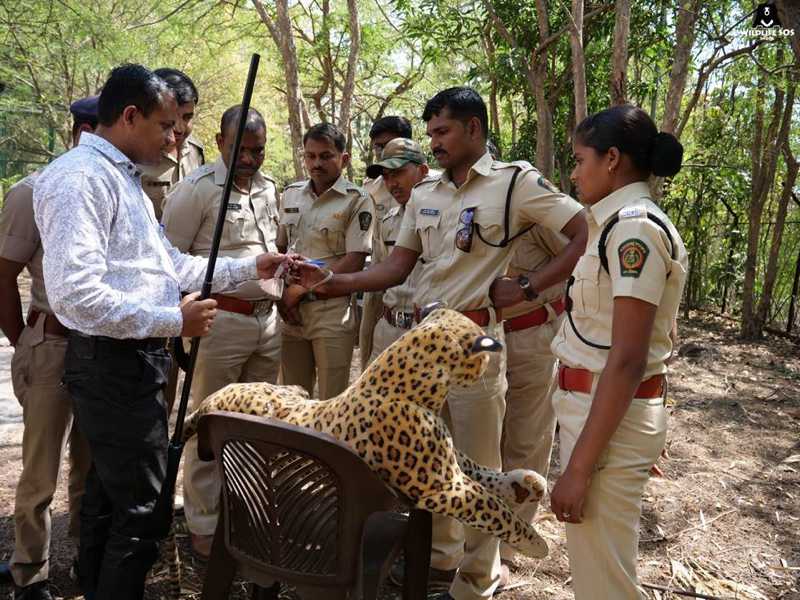 Housing over 30 rescued leopards, the team at the Manikdoh Leopard Rescue Centre renders lifetime care to the big cats that cannot be released back into the wild. The visiting officers had the opportunity to tour the leopard enclosures and to familiarize themselves to basic management techniques that are practiced by our team.  This was followed by a discussion on the various factors that come into play during a rescue operation. Rescue operations involving leopards require careful planning and implementation to ensure the safety of both the animal and humans involved. Oblivious to the generic temperament of the leopards, the villagers are usually panic-stricken and require immediate intervention to prevent any untoward accidents. Hence, it is extremely important to carry out necessary protocols of containing the frightened crowd without inducing stress towards the already distressed animal.
Maharashtra with the fourth largest leopard population has seen an evident rise in the number of reported case of man-leopard conflict. Human-induced factors like rapid urbanization and human encroachment into the forest has forced the wild animals out of their natural habitat. Hence, these majestic felines have for ages now lived in peripheries of the human settlements.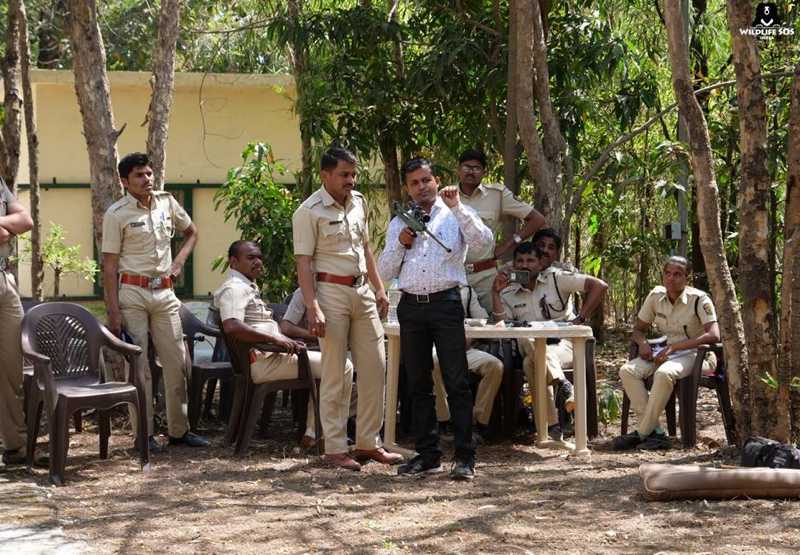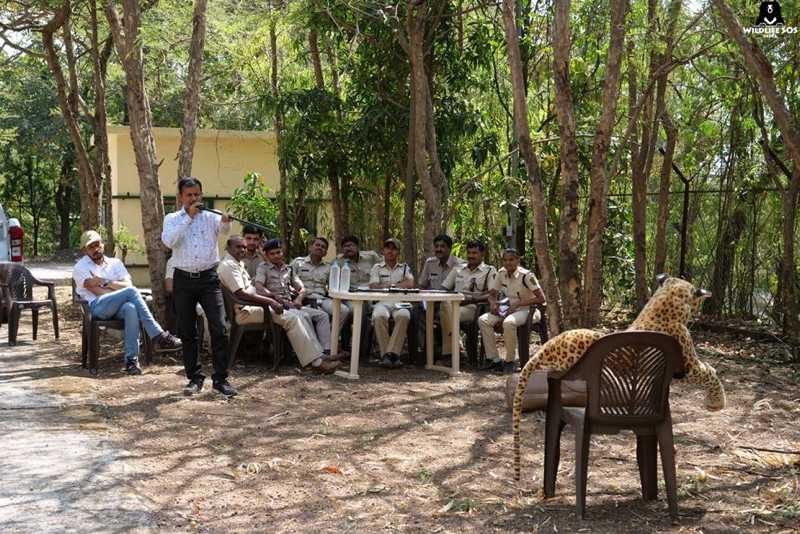 Senior Wildlife Veterinarian, Dr. Ajay Deshmukh further demonstrated techniques to use a blow pipe and a tranquilizing dart gun. The officers were informed about the various emergency scenarios that may arise and would demand tranquilization of the animal, for safer transportation. The participants were also given chance to practice using the blow pipe and the tranquilizing gun and use it efficiently in the hour of need.
The Maharashtra Forest Department has been a strong supporter of Wildlife SOS and we have collectively carried out successful rescue operations in the region. The keen interest showcased by the officers was highly assuring and motivating. We hope to continue working closely with them to conduct rescue and reunion operations throughout Maharashtra.