Most of the sloth bears at our centres have been rescued from the cruel 'dancing' bear tradition or from unfortunate human-wildlife conflict situations. Either way, these bears have faced the worst of human nature. At Wildlife SOS, rescued bears are given a life of utmost care. This Easter, our bear caregivers created treats made from the fruit that is a favourite among the bears. You guessed it right – watermelons! Each watermelon was made to resemble a giant Easter egg.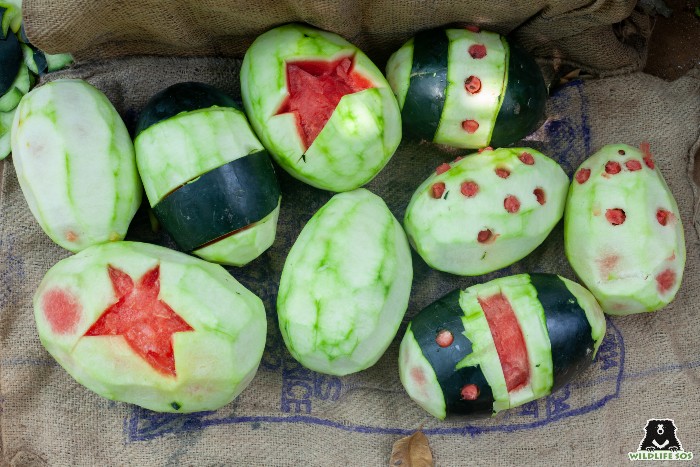 And that's not all, our caregivers at the Agra Bear Rescue Facility (ABRF) and the Bannerghatta Bear Rescue Centre (BBRC) carefully placed these watermelons at different locations of the bears' enclosures, so that they could playfully hunt for each!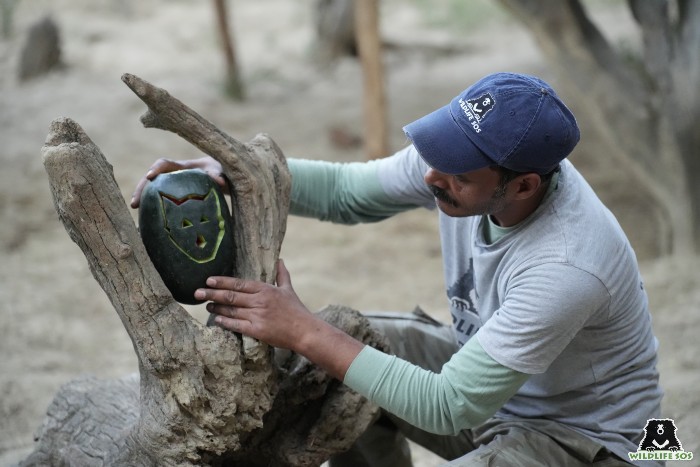 Each watermelon was carved in spectacular designs to give them a festive look. Some of these fruits were even hung from tree branches using jute ropes.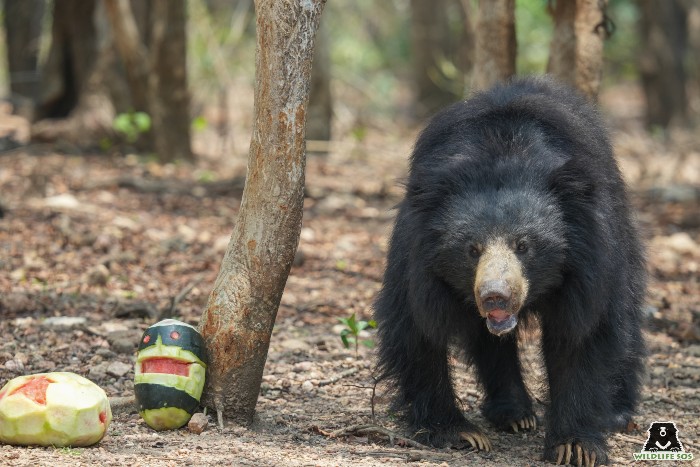 The enthusiasm among the bears was evident as soon as the bears began looking for the treats across their fields. Their love for watermelons had them slurp on, bite into and gobble up the entire fruit lot within a blink of an eye!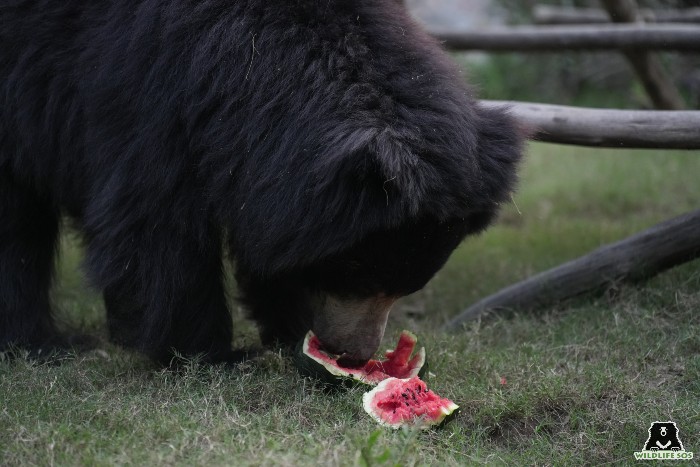 To watch the bears find each watermelon enrichment with eagerness was a delight. For our bears at ABRF and BBRC, this surely was a fun-filled activity!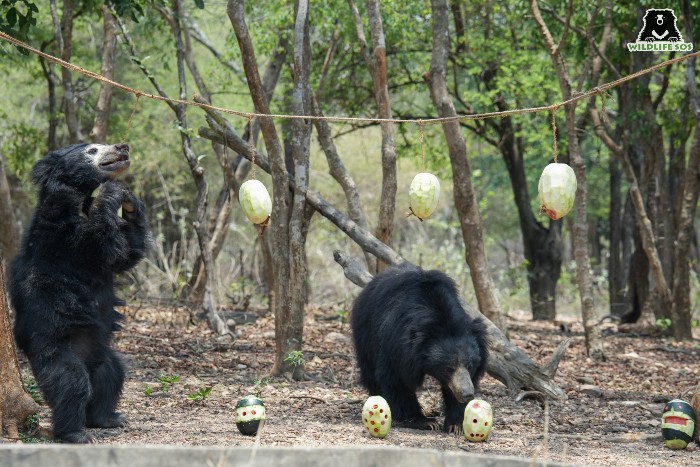 Catch our Sloth bears enjoying their Easter treats in this video below.
For more such fun videos, subscribe to our YouTube channel.