Barely a year old, Rose was rescued from the state of Madhya Pradesh in 2016. Trapped in a poacher's snare, she fell victim to the heinous crime of poaching cubs from the wild and incorporating them into the cruel practice of dancing bears. Snares are lethal hunting devices which can cause severe lacerations, joint dislocations, mutilations, fractures and even death in many cases. Wildlife SOS found Rose and successfully rescued her from the poachers.  Sadly, however, her constant attempts to break free from the snare had left her with a damaged forelimb, resulting in her limping and struggling to walk. Her injury required immediate medical attention, and her forelimb had to be amputated. Rose, just a small cub, was emotionally and physically scarred.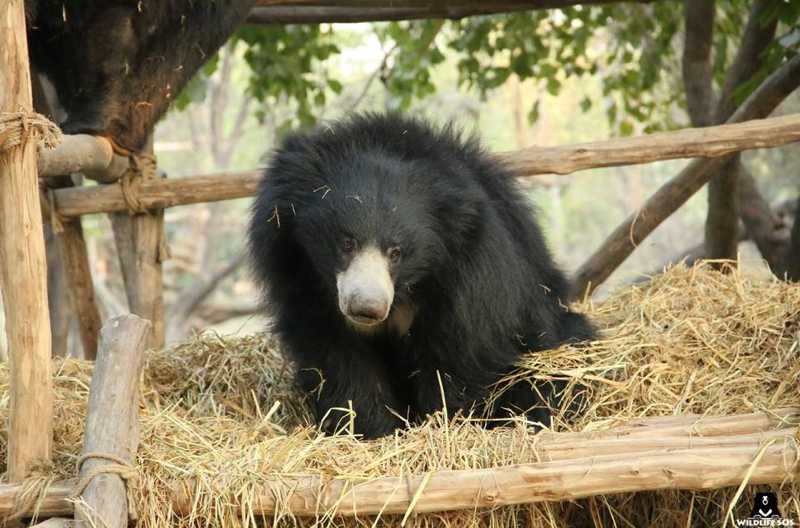 She became a member of the Wildlife SOS family, and was housed at the Agra Bear Rescue Facility. At first, she was kept in isolation till our veterinarians deemed her fit for being introduced into a socializing pen. This helped in focusing our attention to her and attending to her needs individually. Her pitiable state was was evident, she was malnourished, weak and thin and weighed only 15 kilos at the time of her rescue. She needed physical and emotional care, and our team left no stone unturned to make her feel comfortable and loved.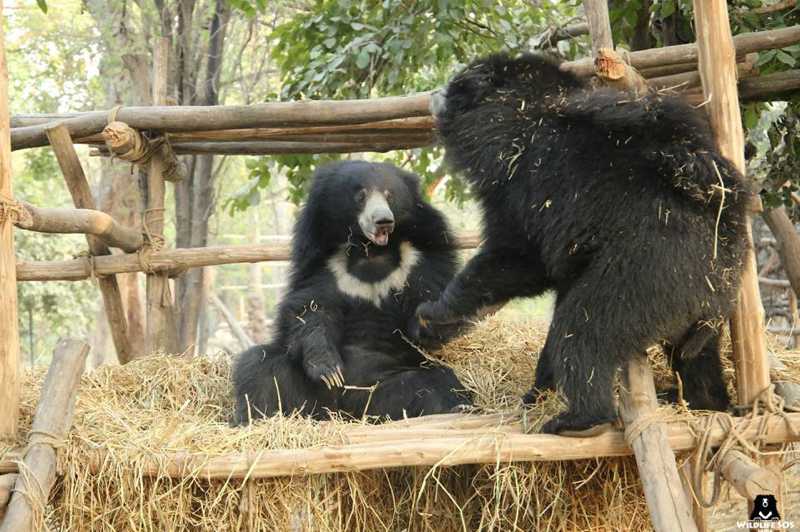 Although wary of humans, Rose eventually came around and has started to trust the company of her keeper, who cares for her lovingly and diligently. Following her quarantine phase, Rose was seen familiarizing herself with the bears of her age group. Eventually, she was transferred to a new enclosure where her comfort zone extended to include fellow bears: Elvis, Bintha and Bean. She has advanced by sharing a great rapport with them and exhibiting friendly ties with other bears. She shares a close bond with Elvis, as she often sneaks her way into his enclosure by cleverly digging up the mud. While she has opened her heart to her mates, she still likes to maintain her independence and loves her solitude.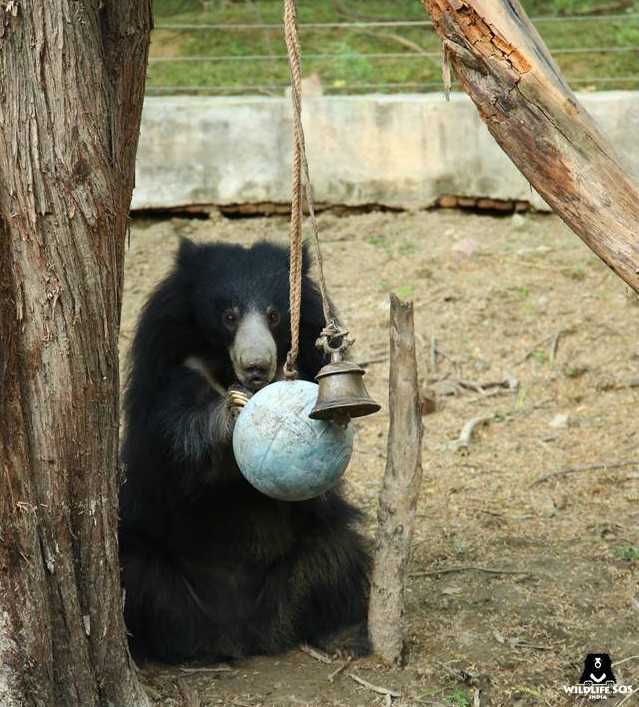 Described as a food-lover, Rose is thrilled at the sight of her keeper bringing her favorite treats. She relishes her portion of porridge and milk until the last bite, and then cutely looks at her keeper in an attempt to win some more. She absolutely loves grapes and coconuts and cannot have enough of fruits in the hotter months. Showcasing a striking example of bravery and strength, Rose's physical incapacity does not restrict her from climbing trees and enclosures walls, as she swiftly advances to the double leveled wooden platforms in her enclosure. Once drained out, she rests herself on her favorite enrichment: the hammock.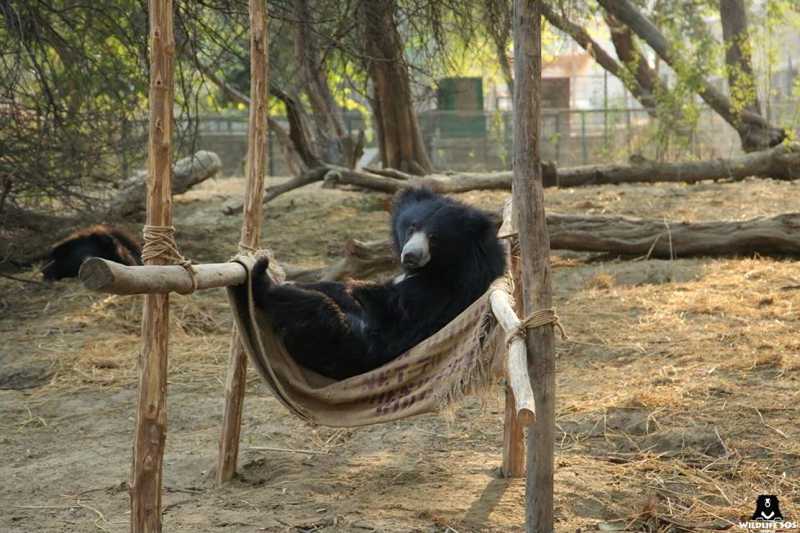 On cold winter mornings, she basks in the sun for the longest time and naps for hours. She is famous for being destructive in her enclosure, as she interestedly explores all the enrichments in the vicinity.
Rose's journey has been heartening and watching her recover has been utterly inspiring. We are glad to be able to provide Rose the lifelong care she deserve.