Community-based conservation (CBC) is a method without which most of the things in the world of conservation cannot be achieved. From the hilly villages of Uttarakhand and Himachal Pradesh in the western Himalayan landscape, to the forest fringe villages in the mangrove landscape of the Sundarbans in West Bengal, wherever you go, no conservation project can succeed without involving the local, indigenous people. It is this participatory model and the acknowledgement of the undeniable truth that 'locals are guardians', which are at the heart of CBC.
Today, an ecological restoration of the Sundarbans after two recent massive supercyclones — Amphan (May 2020) and Yaas (May 2021) left it ravaged, has only been possible because the locals there have taken the onus upon themselves and are actively carrying out mangrove plantation programs with the aid of the state government. The local communities of the Sundarbans have also engaged themselves in eco-tourism, and are now certified nature guides, who play their part in being the protectors of these unique mangrove forests in their own way.
Similarly, in Uttarakhand's Garhwal Himalayas, the local community is keeping the integrity of Devalsari's deodar forest intact through measures like ethical bee-keeping, nature walks and nature trails for butterflies and birds, generating alternative livelihoods and reducing pressure on forest resources.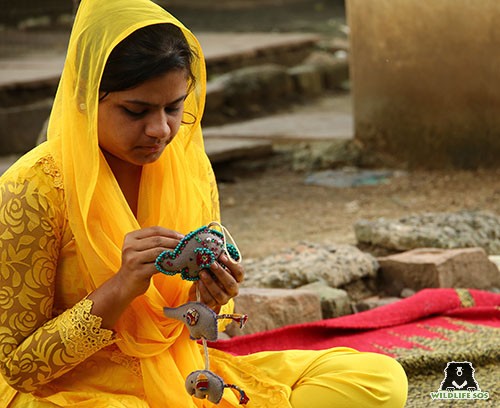 We, at Wildlife SOS, acknowledge the importance of CBC and the invaluable contribution of this overarching practice. That is why Wildlife SOS has worked intrinsically with tribal and indigenous people both from a species level as well as from a community level (from a purely ecological aspect). Our tribal rehabilitation program is one of our most successful projects, when in 2002, Wildlife SOS started working hand-in-glove with the Kalandar communities to put an end to the regressive 'Dancing Bear' practice.
That very year we initiated the rehabilitation of the rescued dancing bears to the Agra Bear Rescue Facility and in 2009 we rescued the last dancing bear. But all of this was only possible due to the co-operation of the tribal communities, who previously engaged in using Sloth Bears for street performances, which was their sole source of livelihood. This was a 400-year-old tradition and as they say, change comes slowly. So changing the mindset of the community was the biggest challenge we faced while carrying out the project. But over the years, living and spending time with the people of the community and understanding their plight, we earned their trust. They willingly surrendered their bears to us and opted for more sustained livelihood opportunities.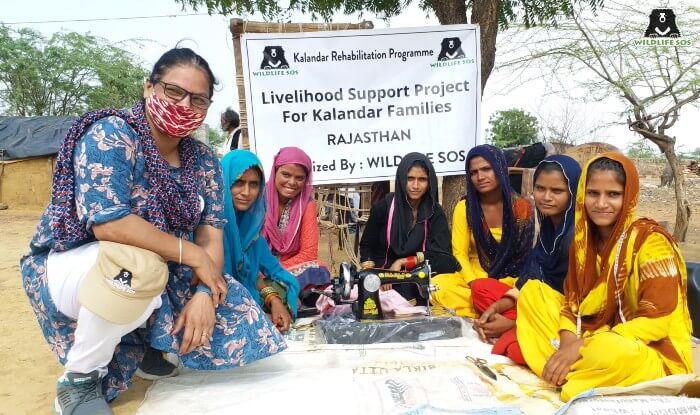 Since then, we have imparted vocational training to over 3,000 families spread out across 15 villages in Rajasthan, Uttar Pradesh, Madhya Pradesh and Haryana over a period of 12 years. As an extension of the dancing bear rescue project, they have become autarkic through education and alternative livelihoods. Encouraging the community to accept alternate means of earning has uplifted them from poverty, illiteracy and social dogmas like child marriage, and in turn provided them with education, respectable standard of living, women empowerment and livelihood.
Wildlife SOS believes that conservation education is equally important to protect wildlife and the ecosystem they live in. That can only be possible if under-represented communities like the Kalandars receive quality education. Hence we support the education of 1,360 children from the Kalandar community by assisting them with school admissions, books fee, stationery, uniform and other equipment.
Wildlife SOS has also worked on ecological restoration with our Habitat Restoration and Biodiversity project in Karnataka's Koppal district. This area is rich in biodiversity but had fallen prey to the threats of illegal mining, human encroachment and rapid deforestation. This landscape was home to endangered animals such as sloth bears, tortoises, leopards, wolves, yellow-throated bulbuls and Indian pangolins and to protect this area, in 2006, we acquired 40 acres of land near Ramdurga village to create a wildlife corridor to link this habitat to a forest reserve patch. We did this with the help of a group of locals who were originally poachers, and rehabilitated them into protectors of this reserve.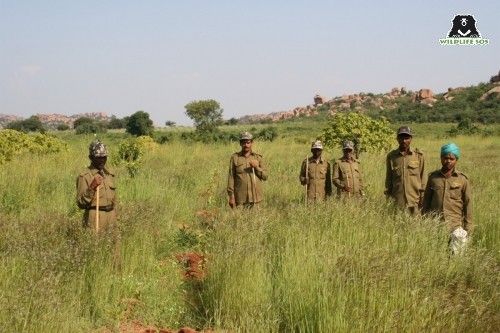 In order to save bears or any other wildlife species, it is essential to bring the millions of people residing in or near wildlife habitats under the umbrella of conservation and also understand their needs and aspirations.
We think all kinds of communities can contribute to the cause of wildlife conservation in their own unique way. One such community whom we have leaned upon time and again are children. Imparting knowledge to children about the need of conservation is significant because they are not adulterated and affected by a questionable societal system. Children do not usually differentiate between themselves and other animals, and this innocent mindset is what needs to be materialized toward a cause which is completely for the benefit of our environment.
One such example is 8-year-old Xavi Barugh, a British Student from Sussex, UK, who received our Rising Star Award. Moved by the plight of our rescued elephant Raju, he had organized a series of online fundraisers in support of our elephants. Xavi has also been an inspiration for many children to take on the role of junior virtual volunteers and young wildlife warriors for this very cause.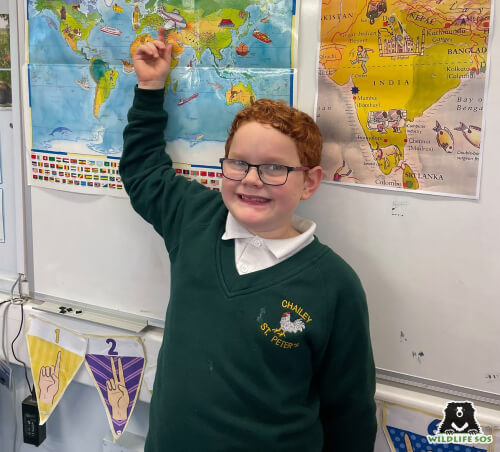 Lastly, we also want to point out the role of the corporate community in playing a meaningful role to achieve another aspect of conservation – sustainable development. Corporate social responsibility (CSR) is an opportunity for companies to get involved in conservation. With their financial wherewithal, they can help in mobilizing resources to conservation organizations in order to preserve nature, biodiversity and ecosystem services.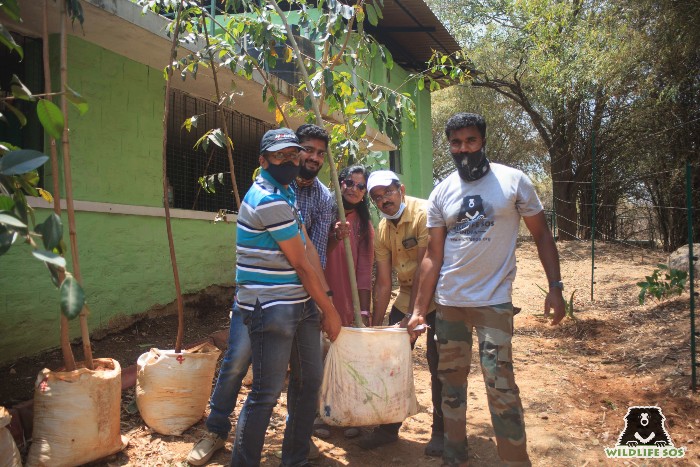 Wildlife SOS also provides partnership opportunities to corporates and the best way to get involved is corporate volunteerism. The employees can get a hands-on experience by getting involved in the day-to-day activities and contribute to the operation of our various animal care facilities. It is a truth almost universally acknowledged that for any conservation effort to succeed, the co-operation and active support of communities are sine qua non, be it for a species or an ecosystem. And with that belief, we want to include as many communities as possible to make CBC a significant conservation tool.
---