The Kalandar people once relied on the exploitation of animals — sloth bears, namely — to put food on the table for their families. This community has historically been plagued by crushing poverty, high illiteracy rates, and scant few economic options — especially for women. With your help, Wildlife SOS has ended the "dancing bear" practice among the Kalandars. And with your continued support, we are committed to keeping centuries-old practice from returning through training and education for the Kalandar community, including its women.
Everywhere in the world, women are faced with various cultural and societal challenges that are difficult to break away from — and this is strongly evident in the case of the women of the impoverished Kalandar community.
In addition to providing education opportunities and livelihood support to the Kalandars, Wildlife SOS has designed and carried out several initiatives to empower the women of this community. Our aim is to provide a platform that helped them gain additional financial security and become secondary income earners for their families.
To date, we have empowered over 1,500 Kalandar women by providing them with vocational training, seed funding to set up their own micro businesses and helped them form self-help groups that enable them to manage their funds jointly. We are also striving to tackle the problem of child marriage within the community by providing counselling and financial incentives for their families.
In 2015, under the Ministry of Women & Child Development's Support to Training and Employment Programme for Women (STEP) we introduced four new skill training programs in Chaksu and Tonk near Jaipur and Talera, located in the Bundi district of Rajasthan. STEP is a government sanctioned scheme that aims to provide skills to women that enhance their employability and provides capabilities and skills that enable women to become self-employed entrepreneurs.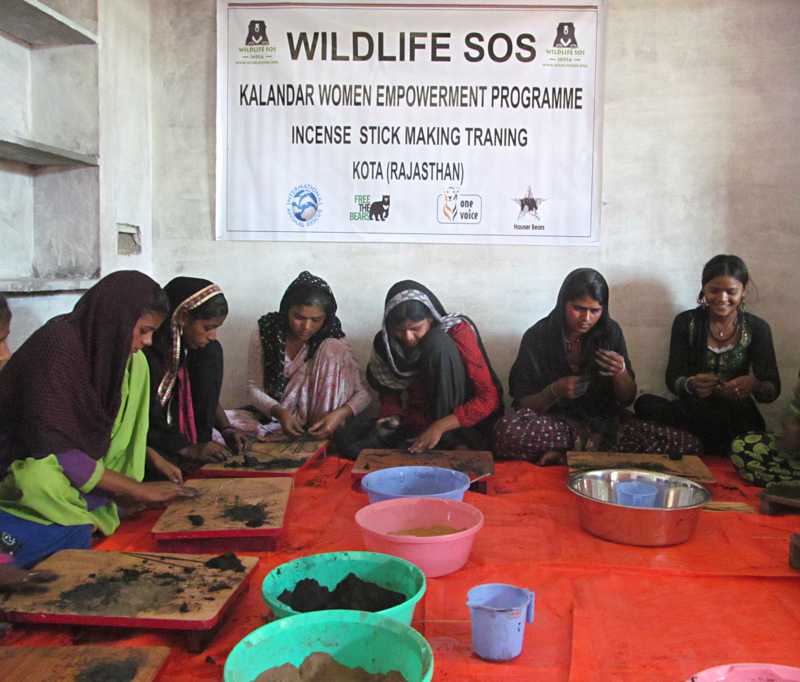 We received quite a positive response from the local women and had over 360 trainees between the age of 18 and 55 participating in the sewing, block printing, agarbatti (incense stick) making and candle making programs. Each course was for a duration of eighteen months.
Our Kalandar Rehabilitation Program Coordinator, Rakhee Sharma and her team recently hosted a Certificate distribution ceremony to commemorate this wonderful training initiative, which is a major step towards empowering women in rural India. Through these skills, the women have learned to have confidence in themselves and realised their potential to be so much more than what they have been made to believe all their lives.  We were happy to see some of the family members in the midst, who were there at the event to support their wives, sisters, mothers and daughters.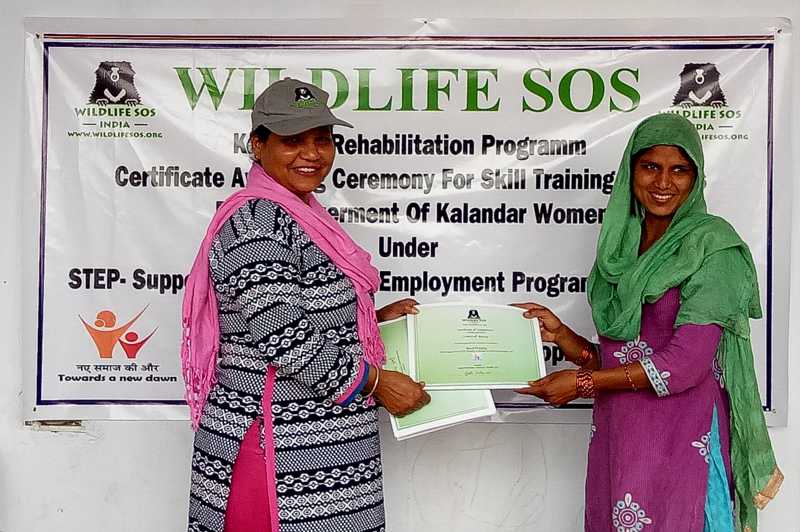 Today, more and more members of the Kalandar community are opening up to newer possibilities of education and employment in mainstream society. They are encouraging their children to pursue an education and supporting their women to develop vocational skills and gain financial independence. However, we still have a long way to go before we can successfully help the Kalandars adopt a healthier lifestyle and develop a more sustainable future for the generations to come.