Akki is a male sloth bear who spent the first five years of his life as an oppressed 'dancing bear' in the harsh hands of his Kalandar owners in West Bengal. He was finally liberated from his inhuman bonds when he was rescued by Wildlife SOS on January 2008.
When the Wildlife SOS rescue team first found him, they were shocked to see that his condition was worse than what they had imagined. His head and neck were tied with multiple ropes, his tender muzzle was brutally pierced and his upper and lower canines and incisors were broken and infected. Furthermore, there was a maggot-infected wound on his muzzle which was left untreated and he was suffering from Halitosis (bad odour from mouth) due to a mouth full of ulcers.
Akki was transferred to our Bear Rescue Facility in Agra, where our expert veterinarians provided him with the necessary medical treatment to heal his infections. He lacked proper nutrition so was given multivitamins and mineral supplements and was under constant observation for a month as he showed abnormal behavior, in terms of exhibiting coprophagy (habit of eating own feces).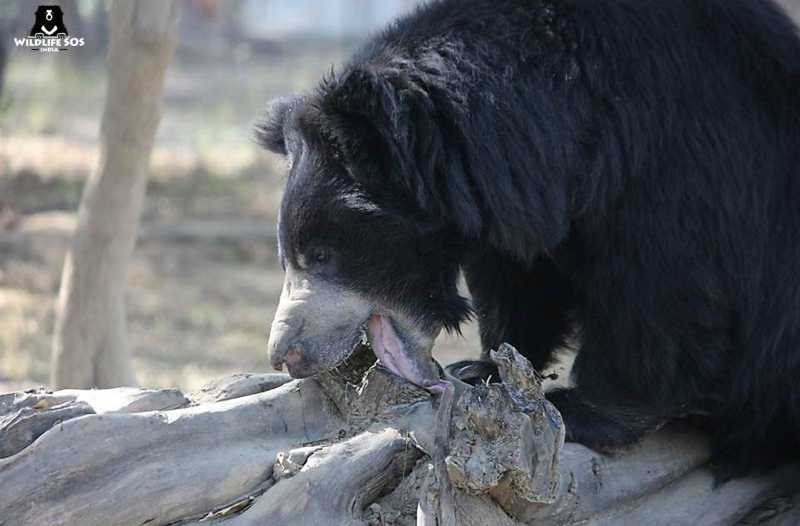 Today, this 13 year old bear has managed to successfully recover from his physical wounds, and weighs a healthy 130.7 kilograms. Akki is a voracious eater and is always the first one to gobble up his porridge and fruits during meal times. He shares a close relationship with his keeper, Hatam Bansal and eagerly awaits his visits to the enclosure.
He is playful, energetic and loves spending time with his best friends Bobby, Suma and Nandi. Together, they spend hours playing and demolishing all kinds of enrichments. One of his favourite past times involves paw sucking and can be seen doing so with much pleasure.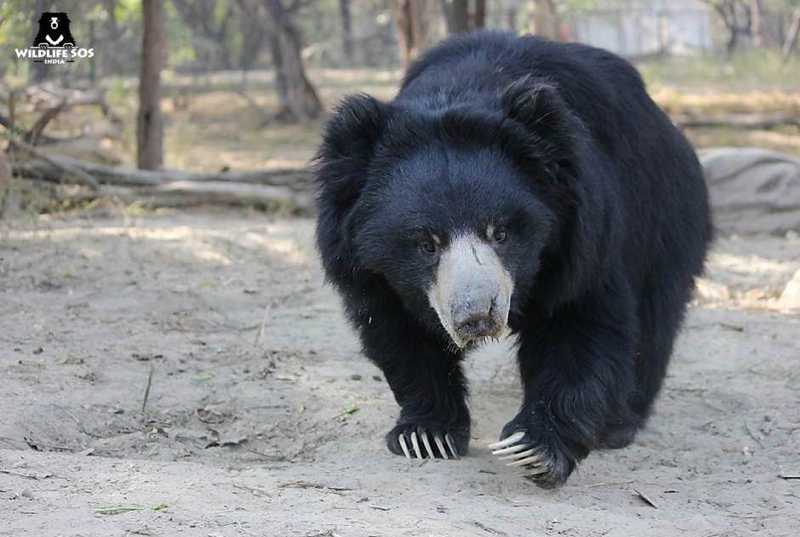 Akki has been able to live the life of a happy and free bear in our rescue facility, which would not have been possible without the continuous support and generous contribution from our donors.