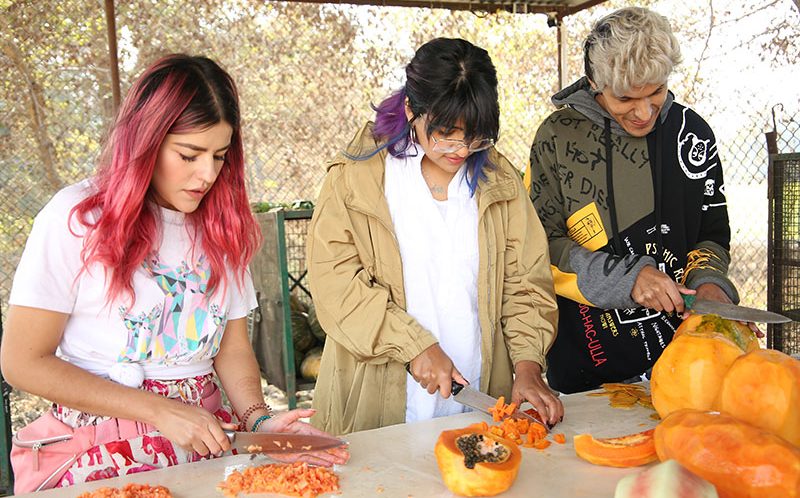 PERKS OF VOLUNTEERING
Read our COVID-19 latest update
By volunteering at the Wildlife SOS Rescue Facilities, you will make a major contribution to the welfare of bears and elephants in India. The majority of the programme fees will go directly to the Centre thus providing a critical source of funding for future work. Working with the local community and the inspiring people who run Wildlife SOS is an opportunity of a lifetime!
No previous experience is required but you will need to be willing and enthusiastic. A strong interest in conservation and wildlife is recommended. You will need to be physically fit, able to tolerate high temperatures and humidity, work well within a team and be adaptable to living and working in a group.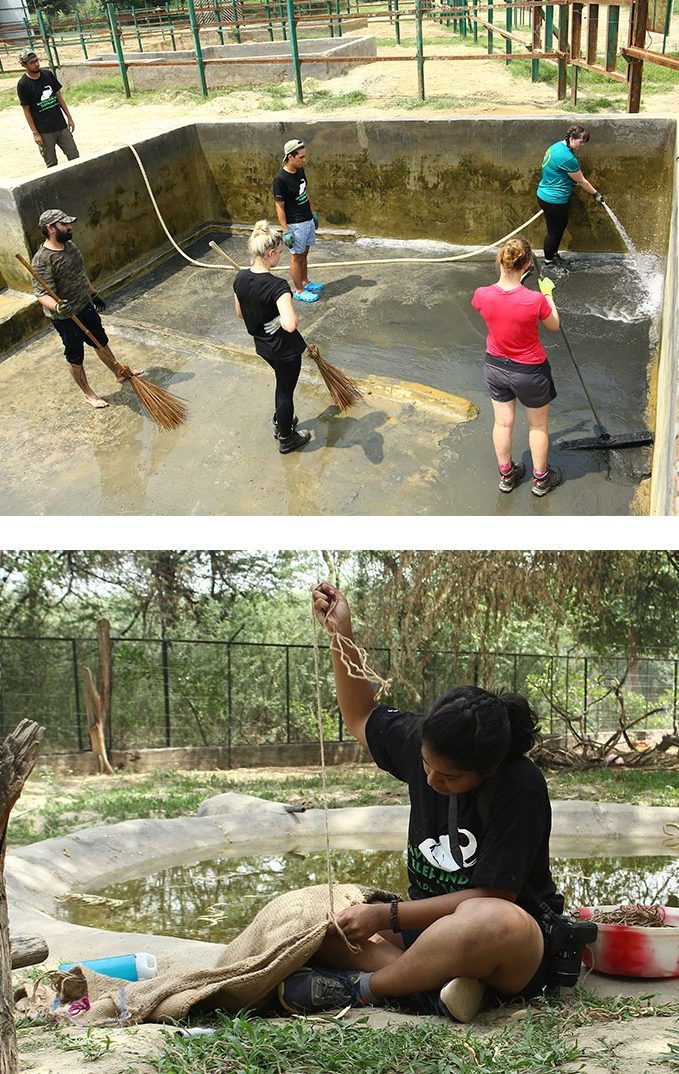 VOLUNTEER DUTIES
As a volunteer you will spend five days working with the bears and elephants at Agra. Duties include building hammocks for Sloth Bears to rest in, constructing enrichment structures for play and assisting keepers on daily afternoon feedings. In addition you will also enjoy the opportunity to visit our elephants at the Elephant Conservation and Care Centre.
Your first day at the Centre will consist of an orientation session and a full campus tour. The orientation will cover both logistical information regarding how the Centre is run and educational material detailing the fundamentals of animal welfare and environmental basics. You will be trained and supervised by the experienced animal keepers at the Centre as well as the education officers. For your safety and the safety of the animals, please note that direct physical contact is not a part of the programme experience.
Each day is a little bit different at Wildlife SOS and Volunteer activities may include the following:
Food Prep for Bears/Elephants Including: Assisting Keepers in Cutting Fruits / Loading / Making Enrichment Treats.
Distribution of Food to the Bears
Cleaning, maintenance of the Enclosures and Facilities.
Bear & Elephant routine observation.
Making enrichment for animals like hammocks, honey logs, fodder balls etc.
Gardening / Plantation /Nursery Maintenance & Development.
Knitting of Coil Rope for Hiding Enrichments.
Organization of Facility Resources.
Facility-wide Mechanical Assistance
Painting Maintenance Work & Plumbing Maintenance Work. Removal of Weeds.
If you are interested in volunteering with us, please click the link below to complete a short application or email volunteer@wildlifesos.org
Thank you for your interest!
To visit or volunteer at the Bannerghatta Bear Rescue Centre please see below:
The Bannerghatta Bear Rescue Centre has been instrumental in rescuing and providing a life-time care for over a hundred sloth bears rescued from the dancing bear trade, poaching, ill-kept zoos and human-bear conflict situations. The Bannerghatta Bear Rescue Centre currently holds over 70 rescued sloth bears amidst the lush greens and rocks of the dry-deciduous Bannerghatta Biological Park, making it the world's second largest rescue centre for the sloth bears. A perfect home for the rescued sloth bears to spend the rest of their lives away from the trauma and tortures they had to endure during dancing on the streets.
If you are interested in visiting or volunteering at the Bannerghatta Bear Rescue Centre please email chiranjib@wildlifesos.org
Our Social Media
Hotline Number | हॉटलाइन नंबर
Delhi NCT Region
+91-9871963535
Agra Region (UP)
+91-9917109666
Vadodra Region
+91-9825011117
J&K Region +91 7006692300
+91 9419778280
Subscribe To Our Newsletter