As you make your way to a nearby cafe, you chance upon a baby bird on the ground! You stop in your tracks and scratch your head because you're not sure what to do. Your gut may tell you to pick it up and return it to its nest, but that may not be the best idea. Here are a few things to consider before going ahead.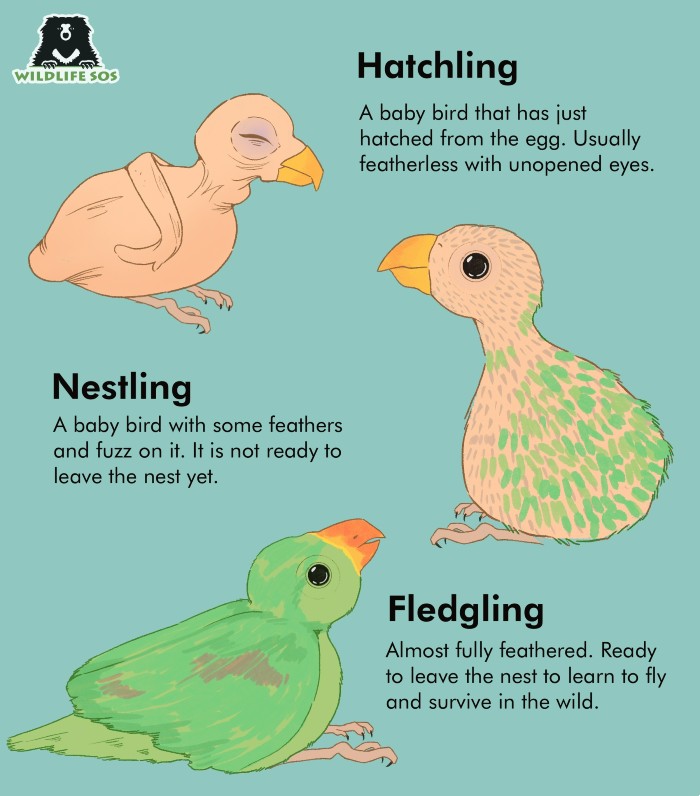 Look at the bird carefully to distinguish whether it is a hatchling, nestling or a fledgling. A hatchling is a baby that has just hatched from the egg. It is completely bare and has limited movements. A nestling refers to a young baby bird that isn't ready to leave the nest yet. It lacks feathers but may have patchy fuzz all over itself. In some cases, it may also have unopened eyes. Another observation is that it may be unsteady on its feet and unable to balance well. Fledglings, on the other hand, are quite alert and active. They are small birds with open eyes and almost fully developed feathers.
Now that you know the baby bird you have spotted, let's read ahead to see how you can help.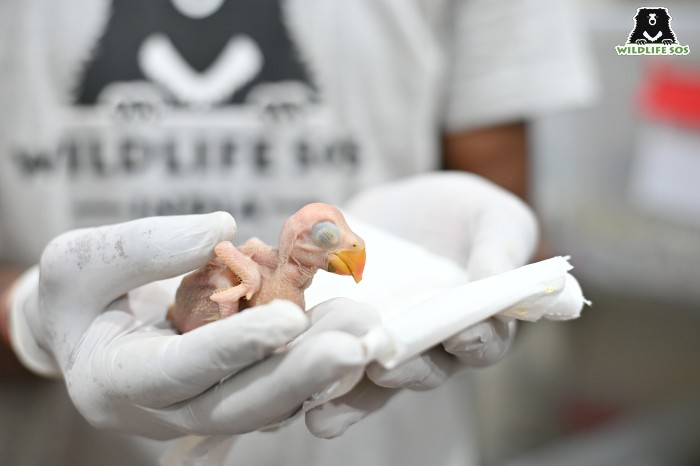 As the name suggests, a nestling belongs inside a nest. If you spot a nestling (or even a hatchling) outside of its nest, it is likely to have fallen out or been pushed out by its parents. If you are able to identify its nest, the best course of action is to pick it up and place it back inside it. Many believe that if a human touches a baby bird, its parents would abandon it due to the scent. This is in fact not true, as birds do not have a very strong sense of smell. In case you are still wary of picking up the baby bird with your bare hands, you can use a soft cloth or a handkerchief to scoop it up gently.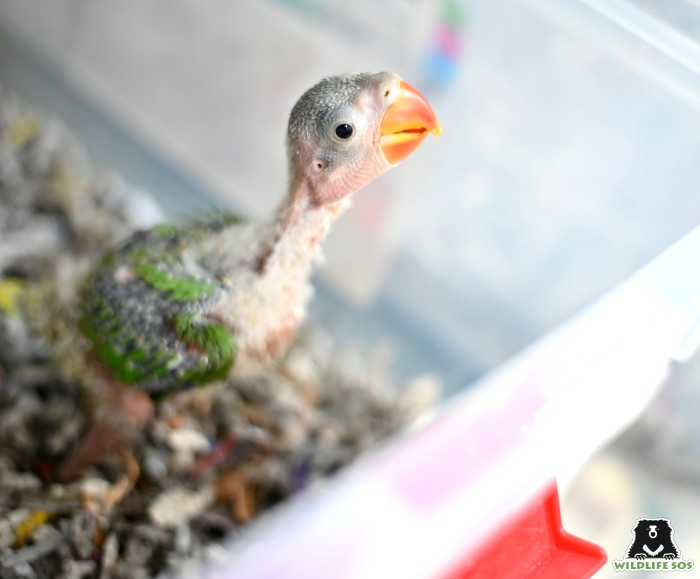 Once you place the nestling back into its nest, it is recommended that you leave the area. Though one may have the urge to stay back and keep a check, the parent birds may be afraid to return due to human presence.
If the baby bird you have spotted is a fledgling, then it is strongly suggested to not interact with it. Fledglings are at a stage where they are ready to leave their nest and learn to fly. They jump out of their nests to learn how to forage and avoid predators so that they can survive in the wild. In most cases, parents of fledglings are nearby, even if they are not directly visible to observers. Putting the fledglings back in their nest hampers their ability to learn these skills and needlessly stresses them out.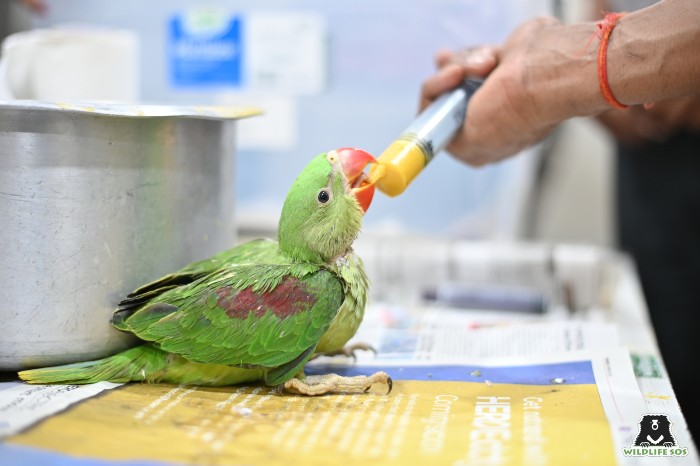 In case the fledgling is in a dangerous area, such as near vehicular traffic or in a space where pets might spot them, you can relocate them near a bush or some grass cover. Again, it might be tempting to help the fledgling progress, but this will not allow the bird to learn how to survive in the wild (a process that largely involves imitating parent birds). Fledglings always face the danger of natural predators, but that is the course of life. The best way to help is by not disturbing this natural process, and by keeping pet dogs and cats away.
In case the nestling or fledgling is injured and you find it to be truly abandoned after a few hours, we suggest calling the local rescue and rehabilitation organization. In case you are based in Delhi, Vadodara, Agra, Mathura, or Jammu and Kashmir, you can contact the Wildlife SOS helpline numbers listed below, and the Rapid Response Unit will arrive to rescue the bird –
Delhi NCR – +91-9871963535
Agra & Mathura in Uttar Pradesh – +91-9917109666
Vadodara, Gujarat – +91-9825011117 Jammu & Kashmir – +91 7006692300, +91 9419778280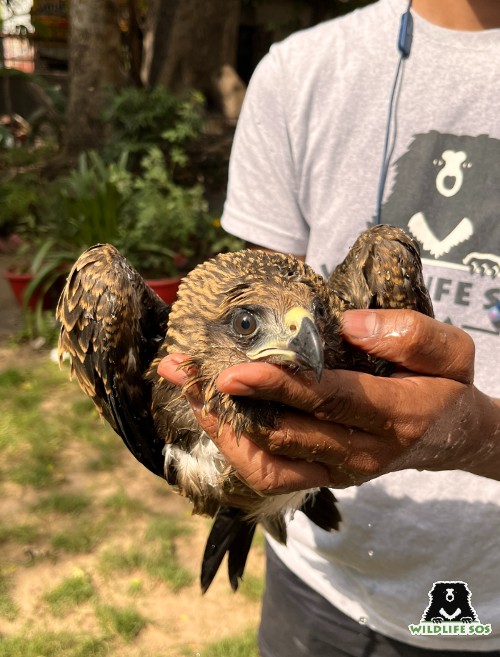 It would help if you provide clear pictures of the baby bird to the rescue team so that they can identify the species and let you know of the best course of action. As you wait, here is what you can do for most baby birds –
You can pick up the baby bird using a soft handkerchief or cloth to keep it in a safe area. Birds prefer to stay in warm, dark and quiet spaces.
You may place a soft towel inside a bowl and place the baby bird in it, to ensure it stays warm. It is recommended that you refrain from constantly peeking at the bird, as this may cause it stress.
Raising a bird at home, if one is not trained to handle birds, is inadvisable and can prove to be detrimental. The food and the amount that baby birds consume may differ depending on the species and the age of the bird. Improper feeding can cause the food to go into the bird's lungs, cutting off its respiration, and causing it to choke. Hence, it is imperative to wait for professional help to arrive.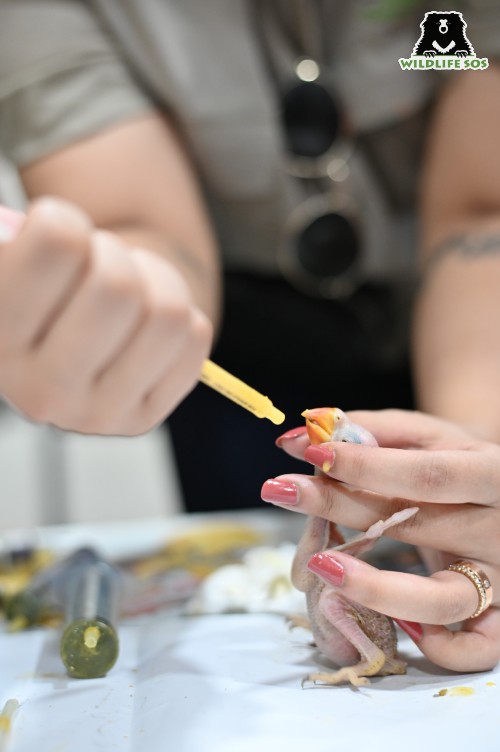 Wildlife SOS has recently rescued over 1700 birds from illegal pet trade, out of which almost half were parakeet nestlings and fledglings. Our rescue team comprises trained bird feeders who are equipped to carefully manage birds. For any queries and further advice, do reach out to us.
You can support our rescue team by donating at https://give.wildlifesos.org/page/16138/donate/1