With the monsoon season in full swing, parts of Northern India have been hit with record monsoon rains for the last few weeks and area rivers have swelled to record levels.
Parts of the capital, New Delhi, have been experiencing nature's fury since the last few days. The flooding of different areas in and around Delhi due to the heavy downpours was not expected and therefore, the animals stuck in the flooded areas were helpless. While the animals at our facilities are safe, we did experience some flooding and have relocated some of the animals to higher areas.
Beyond our walls though, our Rapid Response Unit along with the hardworking team of our sister organization Friendicoes SECA have been working day and night with a mission to save all the animals that were left stranded in the rain. The intense waterlogging of many streets in Delhi made our work even harder.
Our veterinarians and skilled rescuers have been treating the various animals such as birds, snakes, cows, and dogs they rescued from treetops, rooftops, basements, and the floodwaters.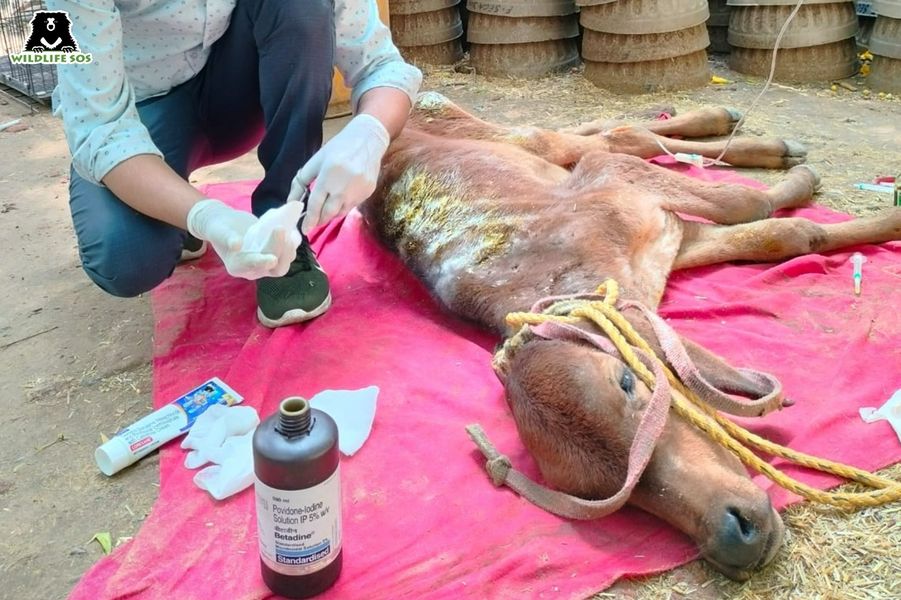 Our rescue team along with the Uttar Pradesh Forest department even went to rescue an exhausted wild elephant that collapsed after getting stuck in a muddy swamp. They brought in heavy equipment and worked through thick mud for many hours to help him stand.

Unfortunately, he did not survive likely due to age, exhaustion and having ingested muddy water. Our teams continue their work as there is no time to grieve and many more are still in need. In addition to the immediate rescue, there remains need for food and clean water for all these displaced animals.
Your donations are needed now so our rescue teams can continue to help all the animals that are still in need: https://give.wildlifesos.org/page/16138/donate/1