For the past eleven years Vitthal has called the Wildlife SOS Leopard Rescue Centre in Junnar home. In this past decade, the stoic and determined leopard has only gone from strength to strength. While giving us a coveted look into leopard psychology, Vitthal has also helped break some common archetypes of big cat behaviour – like his staunch friendship with another adult male leopard Ganesh. Over the many years we've known (and loved) Vitthal, his determination and perseverance continue to surprise and inspire us everyday.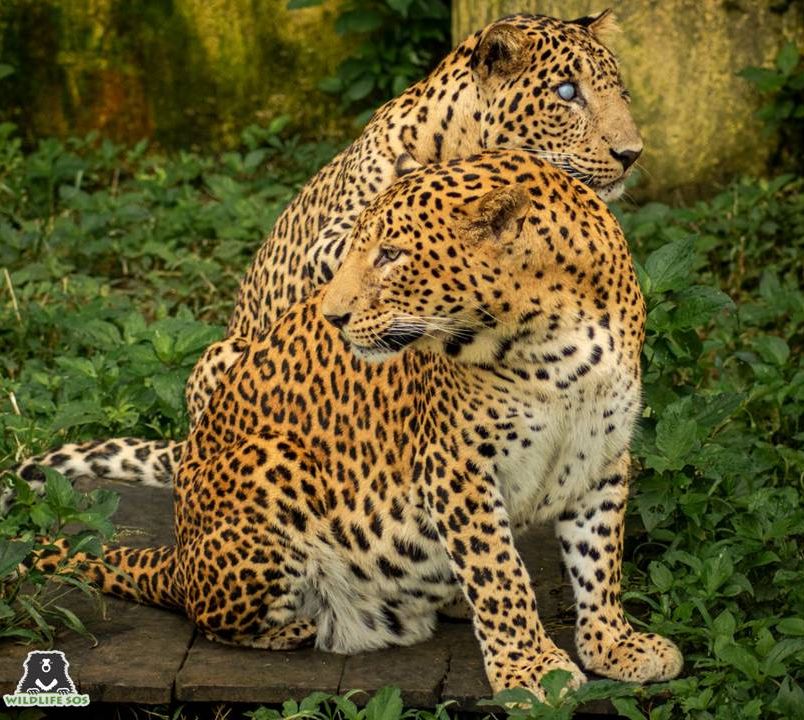 The seemingly innocuous contraption of snare traps is a continuous menace that forms a major threat to India's wildlife. The consequences of these snares on unsuspecting wildlife are often fatal as the trapped animal either dies due to hunger and dehydration, the struggle against the cutting wire or due to sustaining life-threatening injuries.
Such is Vitthal's story – an oblivious victim of the insidious trap – fortunate because he was in a position to immediately receive life-saving help. Rescued from a small village skirting the borders of a dense jungle in Maharashtra, Vitthal was discovered fighting for his life; imprisoned in the unforgiving clutch of a wire snare trap. Every time he tried to move, the thin, menacing wire cut deeper and deeper into Vitthal's paw. After his rescue, the Wildlife SOS team had to race against the clock to save his life and prevent major blood loss and the spread of infection, resulting in the unfortunate and permanent loss of Vitthal's right hind paw.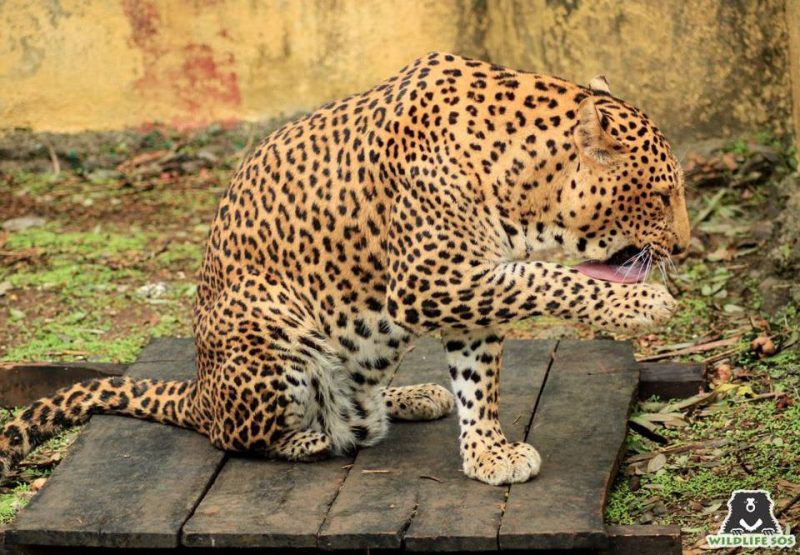 While a life in the wild was not feasible, Vitthal was an epitome of unflinching tenacity in the face of adversity at his new home. Unacquainted with his new situation, it took Vitthal some time before he became proficient in scaling trees with the same skill as before. The leopard care staff at the centre kept these considerations in mind while designing his enrichments, making it slightly easier for him to access every area within his enclosure. Despite an adult leopard's reluctance to share his 'territory' with another male leopard, Vitthal formed a close bond with Ganesh, who was rescued from a terrifying situation of human-wildlife conflict that left him completely blind. The two are practically inseparable, engaging in play and happily devouring delicacies together!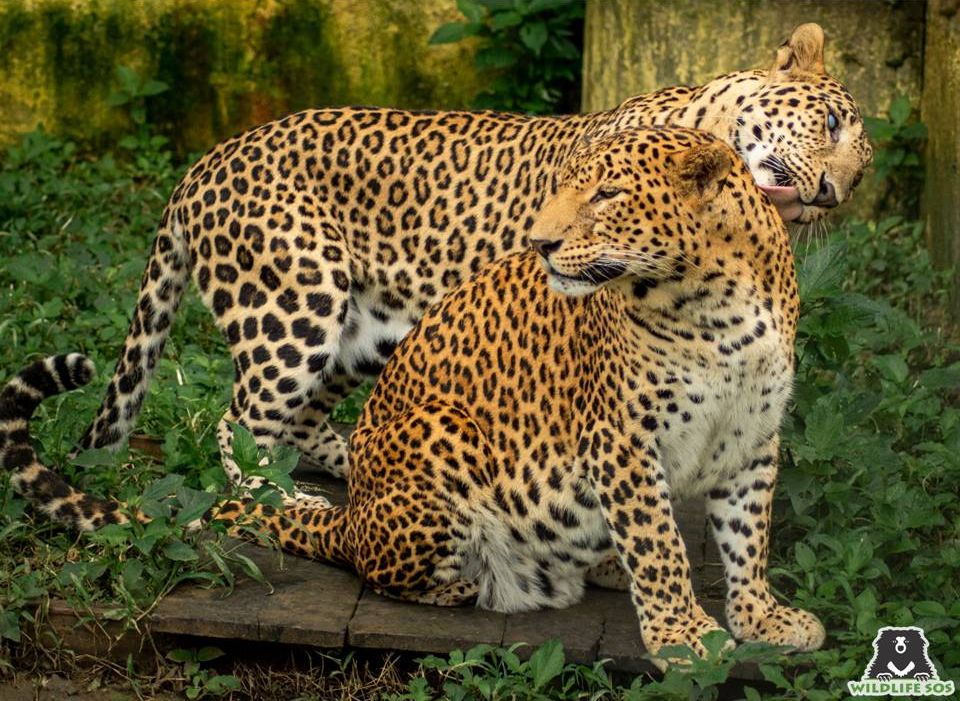 We have observed that of the two leopards, Ganesh is the more dominant and often enjoys bossing Vitthal around, leading to some quirky interactions between the two. Earlier this year, the two were shifted to a larger enclosure to ensure more space for both to embark on their exploration & Vitthal has explored each and every nook of his new surroundings. The staff at the rescue centre has also installed some climbing enrichment for the two friends to enjoy, but Ganesh liked this structure so much that he refused to share it with Vitthal at all! Our team created a similar structure specifically for Vitthal and built it closer to the ground with more aids to climbing, keeping his incapacitation in mind. Vitthal absolutely adores this platform and spends his afternoons lounging on top of it, chivvying Ganesh off it when the latter comes to investigate.
The-fifteen-year old leopard has been placed under geriatric care – a module of treatment dispensed to every leopard over the age of twelve. Under this routine, specialised immunoboosters, multivitamins and calcium supplements are added to meals to help control the onset of joint problems, maintain core strength and build stronger immunity in order to prevent any contamination due to external parasitic infections – these can destabilize digestion and cause painful skin lesions amidst other things. As they get older, the food served to the leopards is softened with warm water – this ensures that the food if properly disinfected and softened before consumption.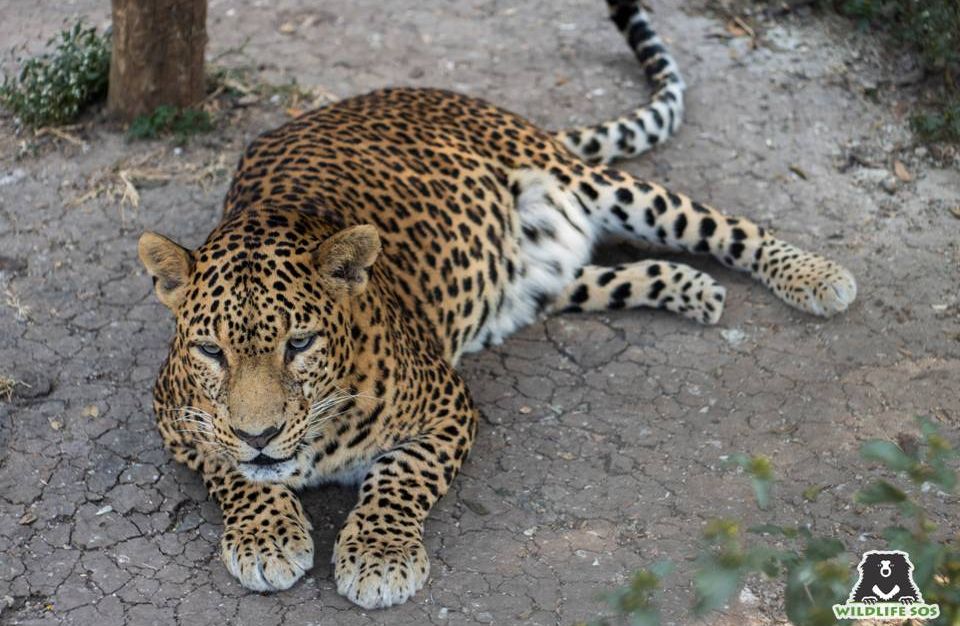 For leopards like Vitthal, routine medical check-ups are incredibly necessary as these help in identifying problems at the very outset and help treat ailments before they become life-threatening. Amongst these, dental procedures play an important part – old age often means trouble with teeth as chewing becomes more of a task. For this purpose, the geriatric leopards under our care undergo regular dental check-ups to help treat root problems, broken teeth and the accumulation of plaque and tartar.
Caring for rehabilitated leopards is a herculean task – geriatric leopards like Ganesh and Vitthal, who also suffer from physical deformities, require more care than others. As Ganesh is blind, he relies more on his senses of sound and smell, a fact that his caregiver keeps in mind while designing his enrichment. For Vitthal, who finds it a slightly onerous task to ascend high structures, climbing structures are erected on lower heights with food-based enrichment to stimulate him to exercise his limbs. Ganesh and Vitthal's caregiver uses their love for food as a motivation to inspire them into foraging for treats and honing their survival skills.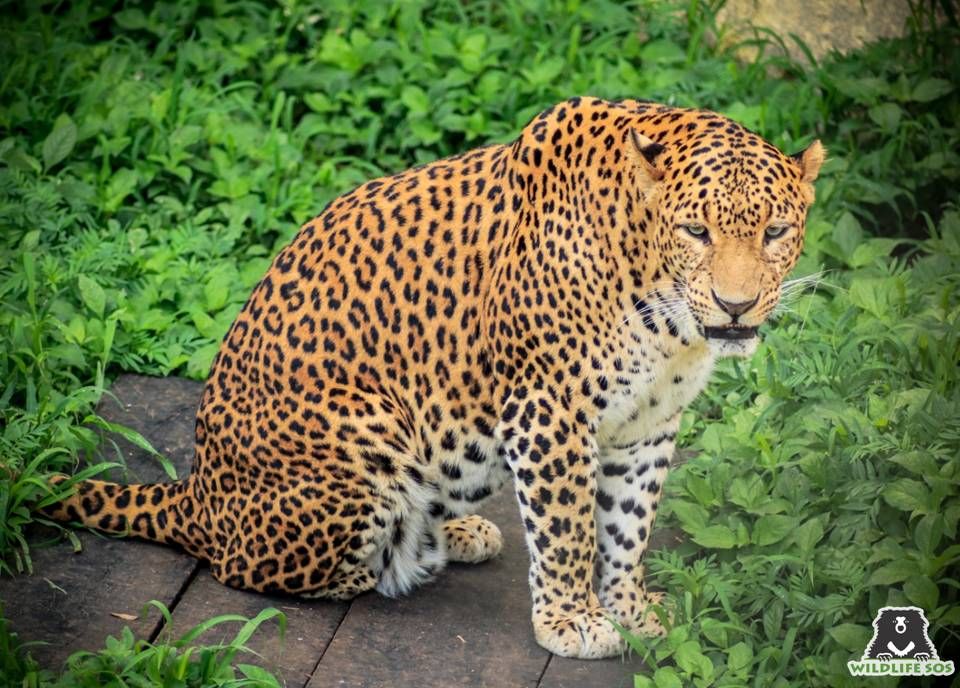 Vitthal's new platform faces the enclosure shared by mother and daughters trio Asha, Usha and Nisha – the curious 'cat' can often be seen interacting with Asha from beyond the mesh separating the two enclosures. Often communicating in sharp sounds, the two regularly use distinctive calls to communicate with each other such as coughs, growls and even purrs.
Vitthal's story highlights the importance of addressing the issue of man-animal conflict, especially in the villages of India. As he celebrates his eleventh rescue anniversary with us, it is our staunch goal to continue rescuing, protecting and safeguarding the leopard population of the country from the threats to its survival.