Awake and alert at the crack of dawn, Zara stands at the corner of her free-ranging field and lightly rumbles out to her neighbouring pachyderms. This activity has become a part of her daily routine and she thoroughly enjoys doing it every day without fail, often receiving responses from Walnut and Peanut! Her petite structure and small ears make her one of the most easily recognizable elephants under our care! If you still end up confused, then just wait for her caregiver to bring her favourite fruit bucket – Zara's peculiar trumpet reverberates through the lush green surroundings of the Field of Dreams.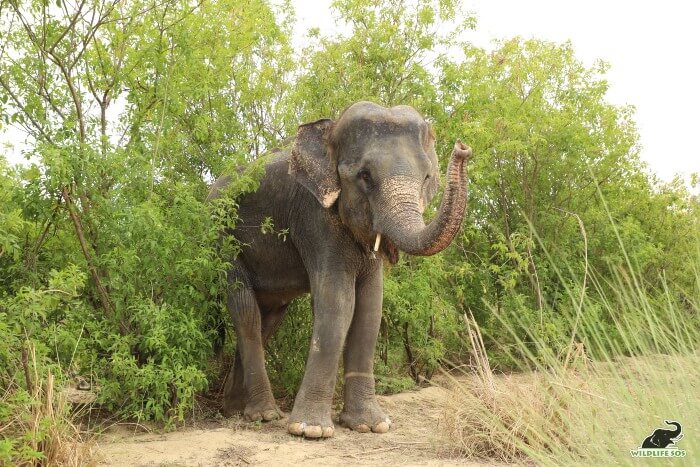 Zara is a complete foodie – ranging from green fodder, sugarcanes, watermelons to pumpkins and beetroots, she is quick to devour all that is laid in front of her. She is the happiest when munching on juicy watermelons and melons in quick successions, and demanding for more from her caregiver. Her unmatched delight during her mealtime shows how she much suffered from severe neglect in her life, surviving on dry grass as it was all that her owner could afford.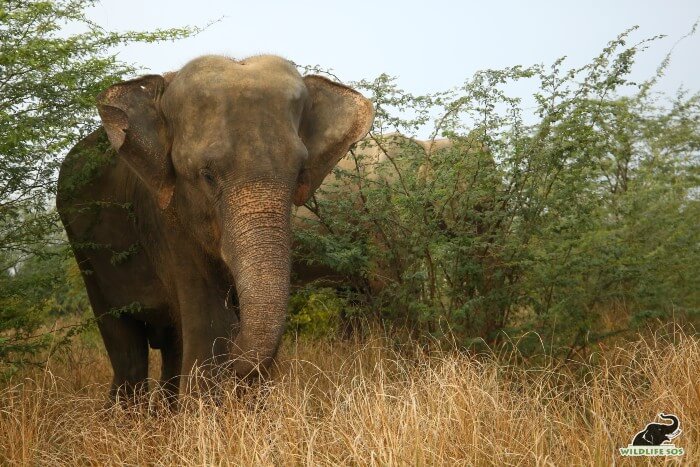 Zara suffers from an ankylosed elbow joint, possibly due to an improperly set fracture having suffered a grave fall as a calf. She was not rendered medical treatment or rest and as a result, her right elbow joint was permanently disfigured, thus giving her a largely compromised gait. She would navigate through narrow streets on blazing tarmac roads or unnatural concrete surfaces which only made her condition worse. At such a young age, Zara suffers from a serious case of osteoarthritis which will require long-term medical care and treatment.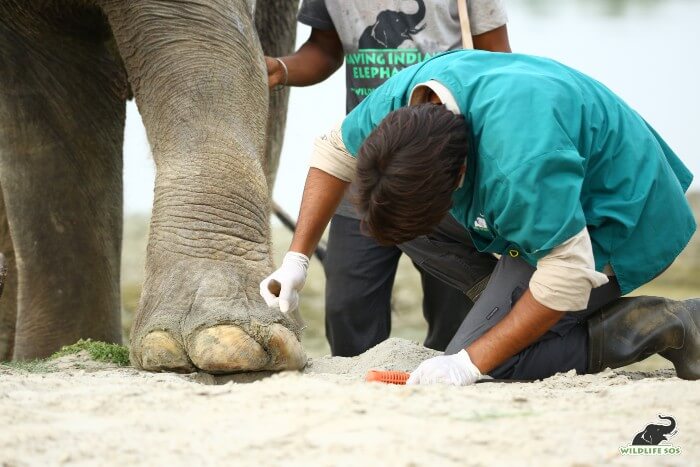 An inquisitive elephant, Zara has quirky reactions to the medical equipment during treatment. During her initial days, as soon as her laser therapy would begin, Zara would let out steady rumbles throughout her treatment. Even at present, while undergoing treatment, her trunk actively explores the pungent smell of the topical medication or the anti-inflammatory medication.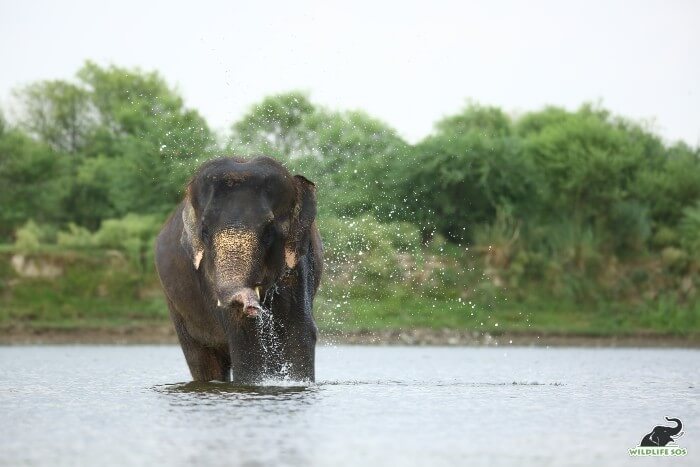 Our dear Zara loves watching birds, especially peacocks. Each time that a bird is perched atop the girders of her enclosure, she will carefully observe the bird and imitate the chirp by trumpeting in return! She tries to chase the birds and no matter where she spots birds, she will be sure to acknowledge their presence.
For Zara's comfort, high mud beds are curated in her enclosure to help her rest more comfortably and to enable her to get up with ease. After a night's rest, she steadily dismantles her mud bed, taking relaxing mud baths and disintegrating it with her trunk!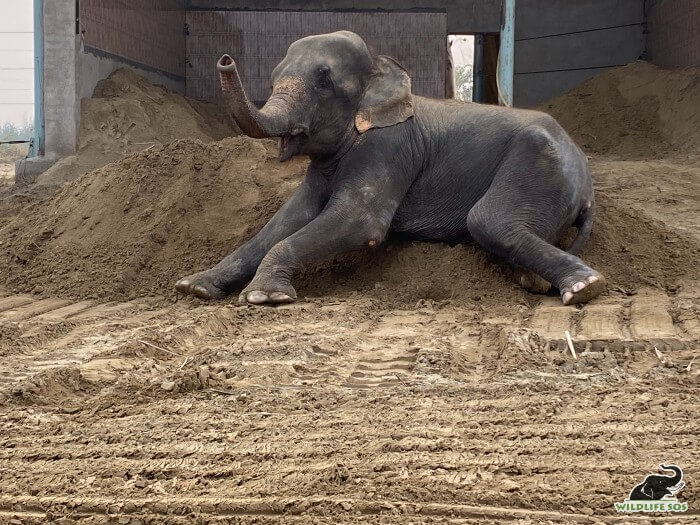 Zara was recently introduced to Arya, a resident blind elephant who was rescued a few months after Zara, and the duo are gradually establishing a strong bond. They go on long walks together in the morning. Zara is as intelligent as she is adorable which is why she understands Arya's loss of sight, she will affectionately stretch her trunk in Arya's direction to comfort her during treatments. Whenever Arya is close to walking into a thorny bush, Zara will warn her companion by trumpeting loudly and dashing to her side.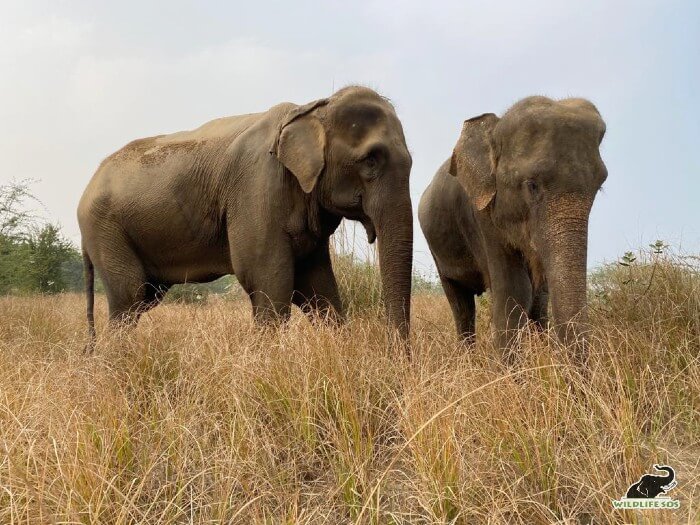 Zara's physical and psychological healing will be a long journey, for which she will require your support. Please consider becoming a monthly donor or sponsor and support her journey and stay updated on her tactics!