Emma loves resting under the shade of her enclosure and comfortably snoozes at any time of the day. Almost 3 months into her healing journey, Emma has now adjusted to life at the Wildlife SOS Elephant Conservation and Care Center and we are slowly seeing more of her inquisitive personality.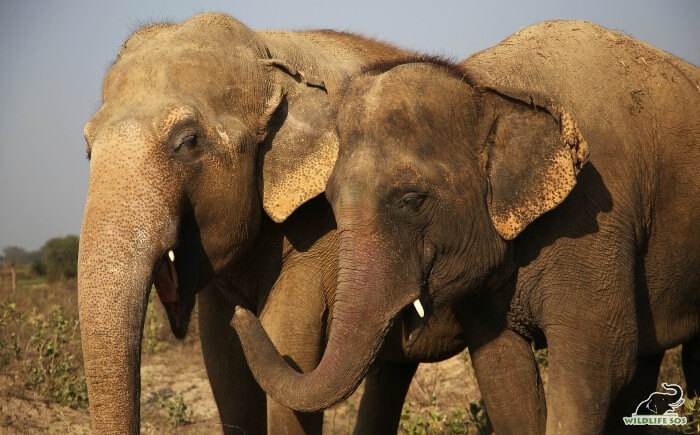 Emma lived her entire life in isolation, never knowing what it is like to interact with her own kind, which severely compromised her mental health. The ill-treatment that she received at the hands of her owners was enough to make her faith dwindle in all of humanity. Emma continues to be under intensive foot care treatment twice a day to treat the deplorable condition of her feet. Our elephant care staff and veterinary team decided that this would be a good time to let Emma make new friends!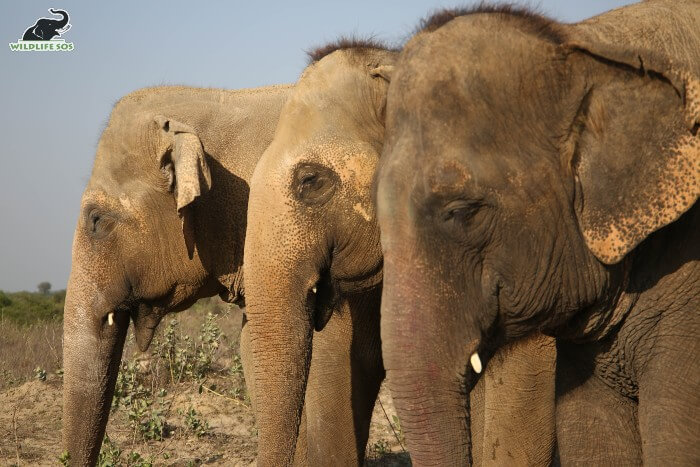 She was introduced to our resident best friend duo, Maya and Phoolkali under the supervision of the elephant care staff. Emma stood still, her trunk curiously outstretched when Phoolkali approached her, followed by Maya. After gentle rumbles (and greetings!) were exchanged, Emma walked into her new enclosure, adjacent to theirs and busied herself in exploring the enrichments and feeders. Maya and Phoolkali softly trumpeted out to Emma, who walked over to where they were standing and affectionately stood with them.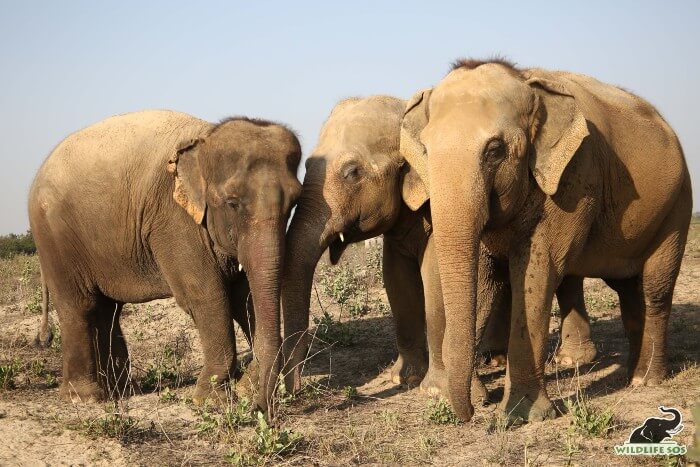 Since Emma has mostly been by herself, we wish to give her the time she needs to establish a bond with Maya and Phoolkali. Socialisation and interaction attribute positively to an elephant's psychological health but also largely depends on each individual elephant as to how comfortable they are. Emma is very careful in her interaction with Maya and Phoolkali, showing more inclination towards Phoolkali than Maya. Although no overt aggression has been noticed between Emma and Maya, Phoolkali has taken up the responsibility to act as an unspoken peacemaker between the two!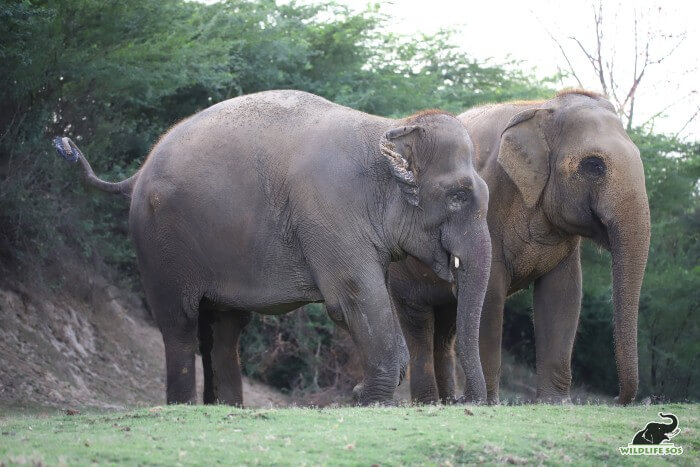 The trio enthusiastically ventures out on their walks together, with Phoolkali, walking in the middle and Emma following her closely. Maya is the one who usually leads these walks and often pauses, to wait for Emma to catch up. Due to the condition of her feet, Emma walks comparatively slower than the others but is quite active. Her caregiver has to ensure that her path is cleared off stones, sharp pebbles and any other objects that may hurt her feet.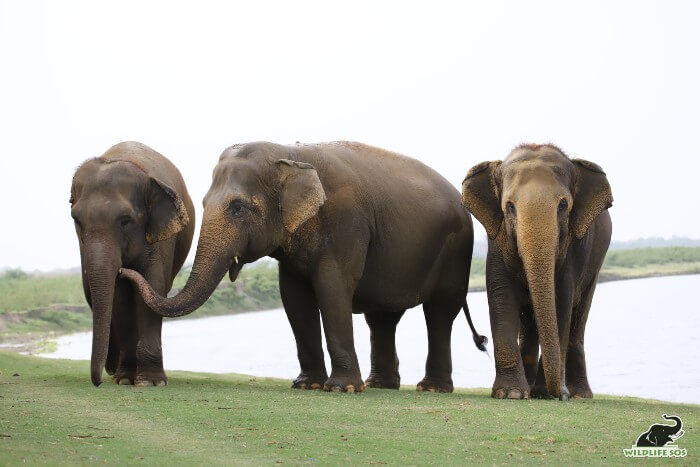 Recently, Emma, Maya and Phoolkali went for a delightful splash in the Yamuna River to beat the heat as summers announced their arrival in Northern India! The trio may differ in personalities but their love for water is undoubtedly the same —Phoolkali was seen taking the lead to take a dip in the water, followed by Emma and then Maya. This was Emma's first splash in the vast river and she was elated – there was a steady mix of rumbles and trumpets with her being completely immersed in the cool waters of the river.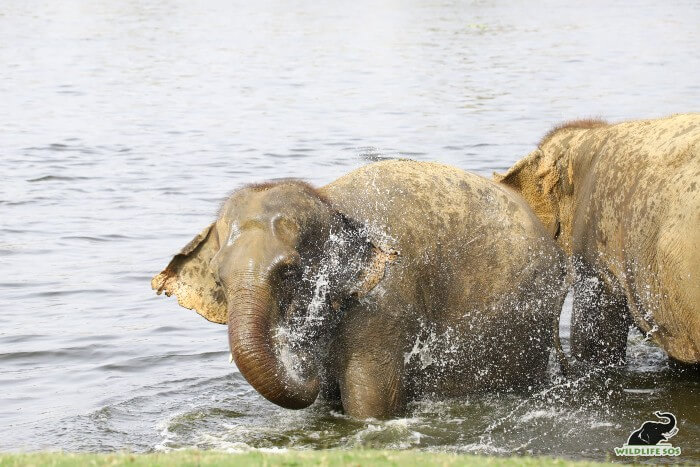 Emma still has a long journey ahead in terms of the healing of her physical and psychological wounds and our elephant care staff is working round-the-clock to ensure her comfort. We hope that Maya and Phoolkali's company supports Emma's mental health, and you can play an important role in supporting our new herd in their road to recovery!