The importance of a thorough education in today's world cannot be understated. Education not only provides us a way of earning a livelihood but also enables us to extricate ourselves from generations of misinformation, superstition and false beliefs and break free of the vicious circle of poverty.
When our co founders Kartick Satyanarayan and Geeta Seshamani traced the root of the troubles plaguing the Kalandar community, inadvertently leading to their dependence on exploitation of wildlife, they were faced by stumbling blocks that seemed to have no solution. The scourge of poverty coupled with a lack of resources and opportunities led to a difficult situation that was made worse due to the societal pressures placed on the largely nomadic tribe. In the time that WSOS spent with the tribe in an attempt to understand their lifestyle, they observed that the eradication of the dancing bear practice in India depended on rehabilitating this community that had been dependent on sloth bears for their income for nearly four hundred years.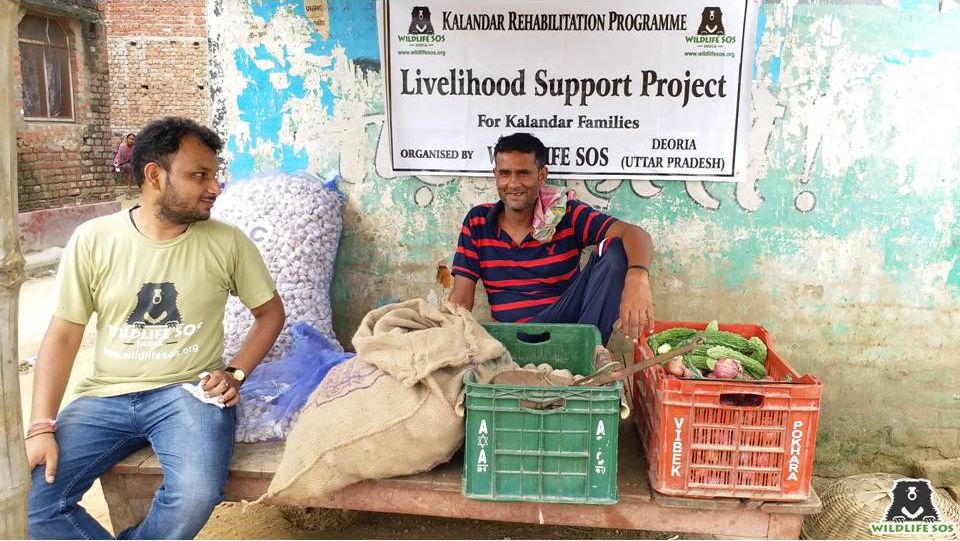 Determined to make lasting change towards ending the 'Dancing Bear' practice within India they appreciated the fact that enduring development can only be obtained by empowering the community through education and alternative livelihood. To this end, they created the Kalandar Education Program, a project run by Rakhee Sharma, Manager – Community Livelihoods and Women Empowerment at Wildlife SOS. The aim is to enable the Kalandar children to gain access to primary and secondary education so that the younger generations can escape the haunting note of squalor and create new vistas of opportunities for themselves.
Having run the Kalandar Rehabilitation Program for over thirteen years, Rakhee Sharma knows only too well the gravity of education in dismissing the haze of ignorance, financial instability and regressive practices such as child marriage that accompany the nuances of their culture. Despite socio-political issues cropping up sporadically in areas where the education program was run, like Rajasthan, Madhya Pradesh, Uttar Pradesh and Haryana, we continued with the single-minded goal of ensuring that every child continued receiving the tutelage they needed. At the moment, over 6,500 children are attending school under the program with over 3,000 families spread out through four states receiving benefits from Wildlife SOS!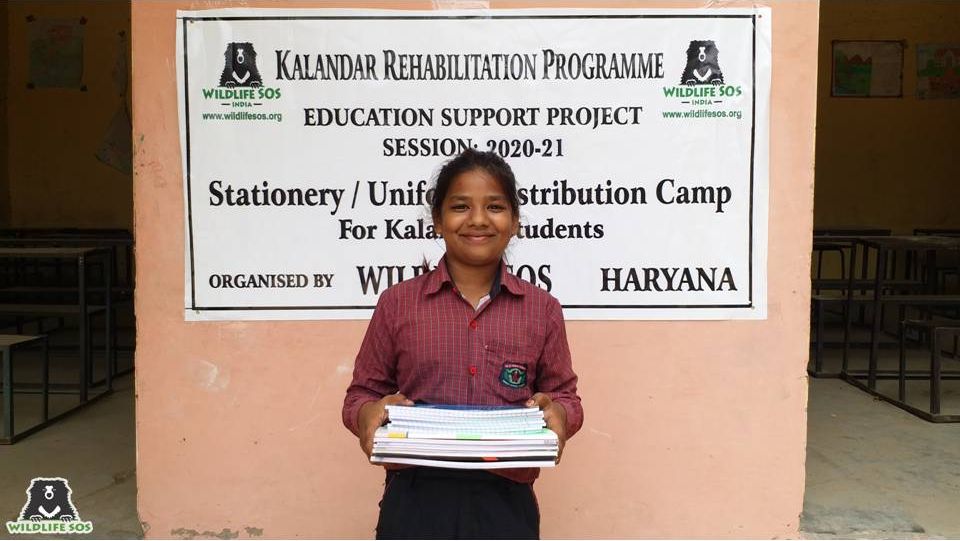 The program was advancing by leaps and bounds, having changed the lives of innumerable children, when suddenly struck by the Covid-19 pandemic. The pandemic has been the toughest challenge faced by our organization so far. Instantaneously bereft of a regular livelihood in the absence of travel and the many restrictions placed on public gatherings, these families now had to depend on the livelihood program run by Wildlife SOS. Apart from this, schools shutting down have led to an unprecedented crisis in the schooling system. As all the students under the education program belonged to penurious families, the shutting down of their schools was a jarring affair.
For months as their schools remained shut, the students stayed within the confines of their homes with their parents. As it became clear that the pandemic was going to last much longer than anticipated , schools started using digital means to ensure that students could attend classes – like holding classes on video-communications software like Zoom and the use of smartphones to gain access to study material. However, the Kalandar families could not afford purchasing devices that would enable their children to study online, which is where we stepped in to provide them assistance.
In the few cities where schools have been re-opened fractionally, only certain batches are being allowed at a time with only a few students at a time. Imagine attending classes for only one day a week! While it may sound like heaven for some children, it is leading to a serious dip in the quality of schooling. Bright students like Haider, Zeba and Rekhabun who quite enjoyed their daily visits to school, are feeling the brunt of this development.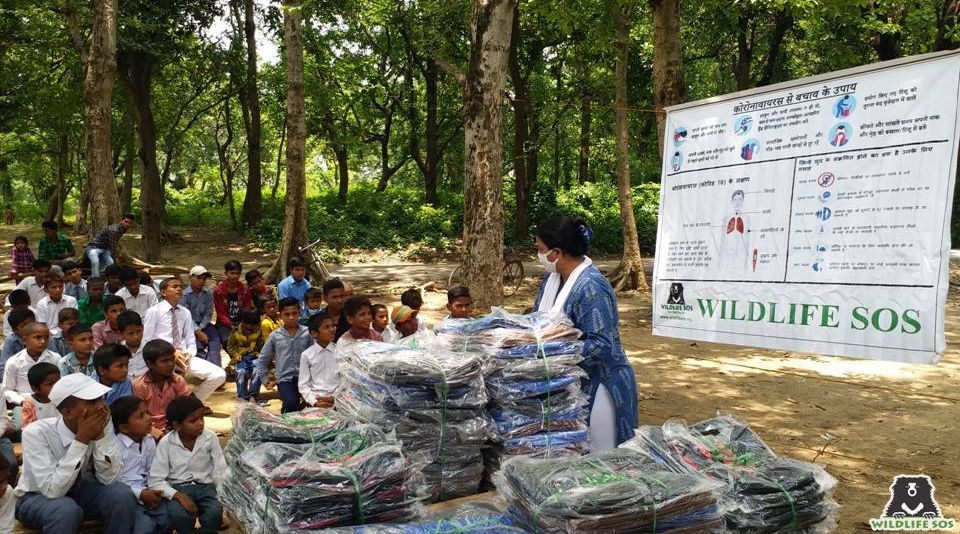 Every year Rakhee makes one of her regular visits to the locations where the community members live – the beginning of the school year is an exciting time but this year, silence greets her. She's determined, nonetheless, to continue with her work – meeting the children and their families, examining school and academic records and also providing a sympathetic ear to tales of helplessness and bewilderment. Even before the pandemic, coordinating the families that are scattered across various states was a humongous task that required extensive communication and planning. The staggering logistical effort involved in getting children to school, providing their uniforms, books, stationary etc and also running the tuition centres to impart remedial help to those that need it, is unfathomable. This does not deter our dedicated team anyway. Despite the dangers imposed by the pandemic, our staff has continued visiting the homes of these families, often providing medical and financial support to those who have suffered the most.
Most of the children being educated under this program are the first generations within their families to go to school. This means that drop outs occur on a frequent basis. Older children are encouraged to provide support to the family by finding work while girls older then fifteen are steered towards marriage. For this reason, our team also has to conduct regular counselling sessions for parents and children and highlight the importance of a complete education. WSOS staff keep themselves abreast of the children's records and help plan schedules upon which the whole family can rely on without the child having to drop out of school.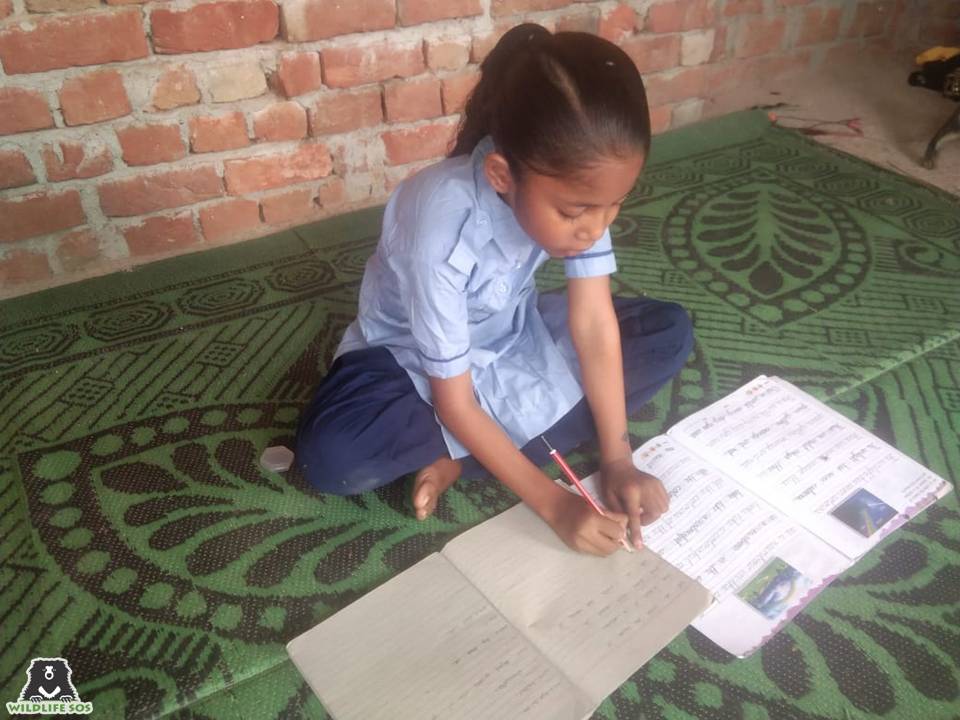 In the pandemic, parents fear that this whole semester has gone to waste for their children. However, they are willing to put in the extra effort involved to ensure their children do not suffer. Study centres run by us are slowly reopening, taking in batches at a time and the parents are going back to work under the Wildlife SOS Kalandar Livelihood Program. This ensures a steady flow of money into the household for basic needs. The Education Program also ensures that parents need not worry about being able to afford school fees and Wildlife SOS undertakes that responsibility.
While situations may seem grave at the moment, happier times are always close by, and we are determined to make the most of them.