March has been quite a star studded month for Wildlife SOS with Grammy winning musician Ricky Kej visiting our Bannerghatta Bear Rescue Center in Bangalore, followed by renowned Indian cricketer Yusuf Pathan and his wonderful family making a trip to our Elephant Conservation & Care Center and Agra Bear Rescue Facility in Uttar Pradesh.
They started their visit by meeting the staff at the Agra Bear Rescue Facility and taking a stroll through the sanctuary while our co-founder Mr. Kartick Satyanarayan told them about the painful history of abuse and torture that the bears faced at the hands of their previous owners. They were greeted by some of our more inquisitive bears who walked up to the edge of their enclosures to take a closer look at the visitors.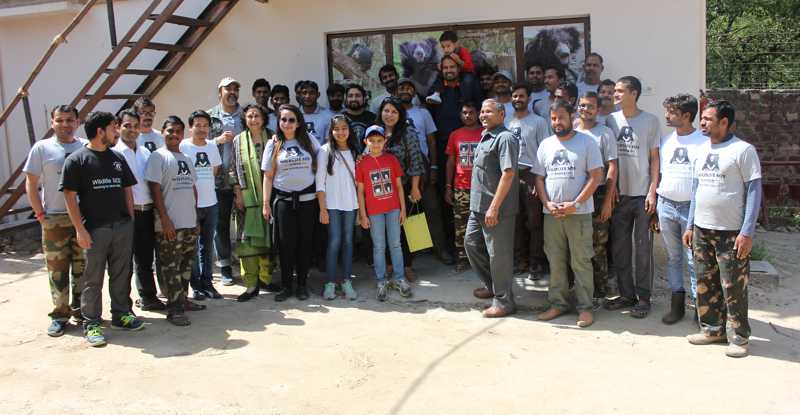 Making their way to the hospital and operation theater, they were introduced to senior veterinarian Dr. Ilayaraja who explained sloth bear physiology to them and talked about the medical problems and ailments that the animals come to us with, as a result of their former lives. The cricket star also tried his hand at shooting a tranquilizing gun while being given a demonstration on using the equipment during rescue operations. Following the tour of the bear centre, we took them over to the Elephant Conservation & Care Centre to meet our resident pachyderms. His children in particular were thrilled to feed Chanchal, Bijli and Laxmi their favorite fruits and learn about their history from the elephant keepers (mahouts).
The visit ended on a high note with Yusuf speaking to the animal keepers and thanking the veterinarians and the staff for their efforts to look after the rescued animals. He also signed autographs and cricket bats for the team! A long-time supporter of our organisation, Yusuf has previously visited our center about 8 years ago. He has since pledged to promote and spread awareness about elephant and bear protection and wildlife conservation in India.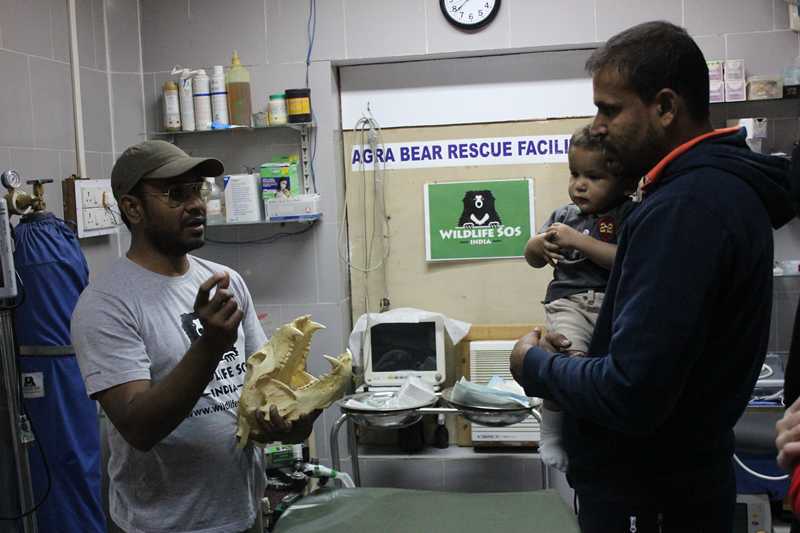 He expressed that there is a need to protect and conserve India's wildlife. Species like elephants particularly need to be cared for as India is the last remaining stronghold of endangered Asian elephants. He further stressed that it is very important to protect these gentle jumbos so that even the future generations can see them for real and not just in pictures.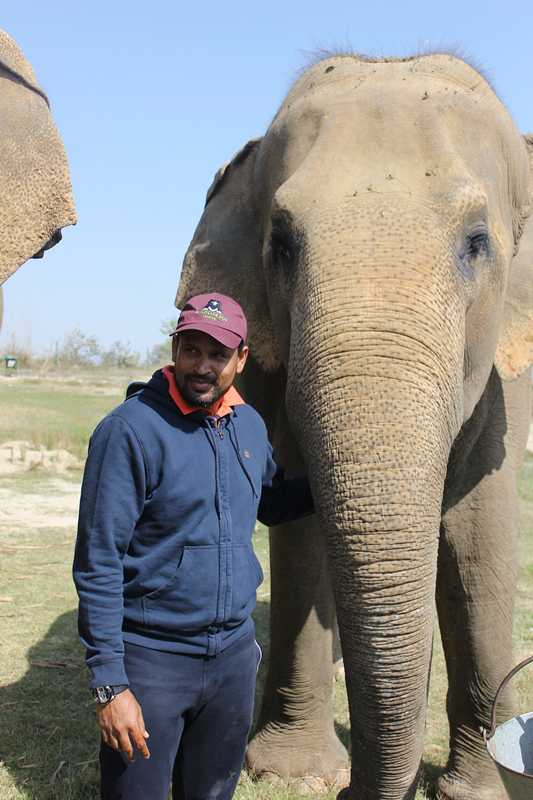 We were delighted to have a cricket star like Yusuf Pathan coming back to Wildlife SOS to endorse his support to further the cause of wildlife conservation. We sincerely hope other sports stars like him join hands with us to support this cause.