What started out as a normal day for farmers in Bori Salwadi village, soon turned into an action-packed afternoon after they spotted a leopard cub hidden in a sugarcane field. The village, a part of the Otur forest range in Junnar, Maharashtra, is not new to the sight of the cubs in their fields. Sugarcane farms form an ideal hiding place for leopards as they provide a safe cover and a suitable shelter for giving birth and rearing their cubs. However, this also gives rise to conflict situations, especially during the harvest season.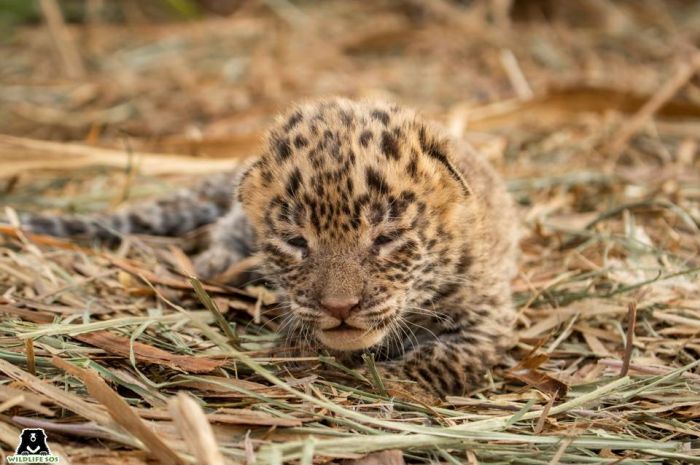 As soon as the cub was spotted, the villagers knew what they had to do – they contacted the Forest Department, who in turn reached out to Wildlife SOS. Our team operating out of the Leopard Rescue Centre in Junnar has been working with the Maharashtra Forest Department for years to conduct successful leopard rescue and reunion operations.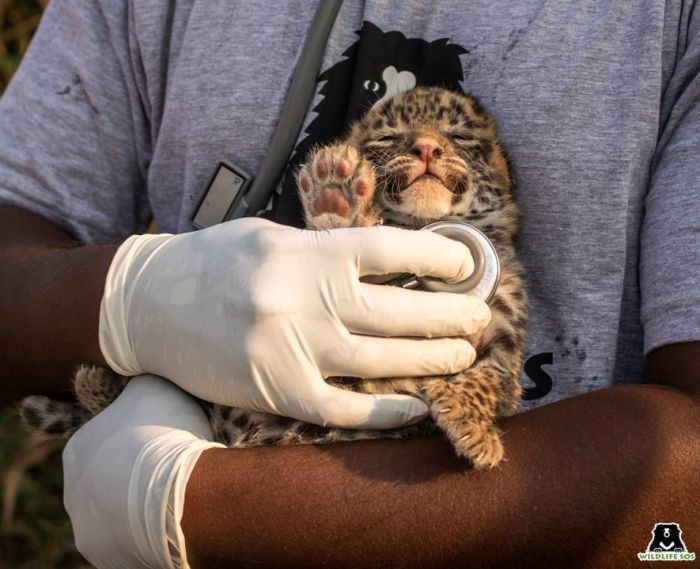 This incident took place just three days after three leopard cubs were safely rescued and reunited with their mother in a neighbouring village by WSOS. Our rescue team rushed to the spot along with a team of Forest officers and they first cordoned off the area to keep the curious crowd that had emerged at bay. After setting up camp, WSOS veterinary officer Dr. Nikhil Bangar conducted a meticulous on-site examination for ticks and injuries. Fortunately, the cub was found healthy and fit for release.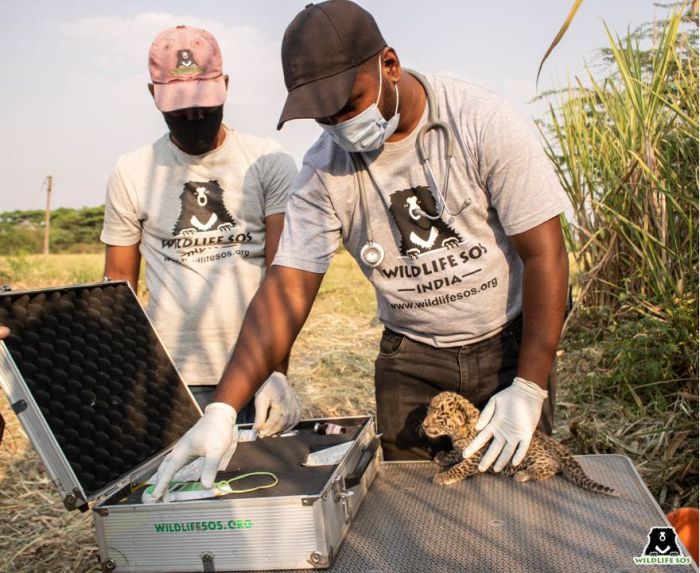 Post-checkup, the team worked quickly and efficiently to set up an installation where the cub was placed safely, close to where it was found. We expected the mother to turn up looking for her cub at night and sure enough, our camera traps captured the mother leopard slowly approaching the field around midnight. After gently knocking off the covers from the safe box, she picked up her baby by the scruff of the neck and retreated into the tall, dense sugarcane field.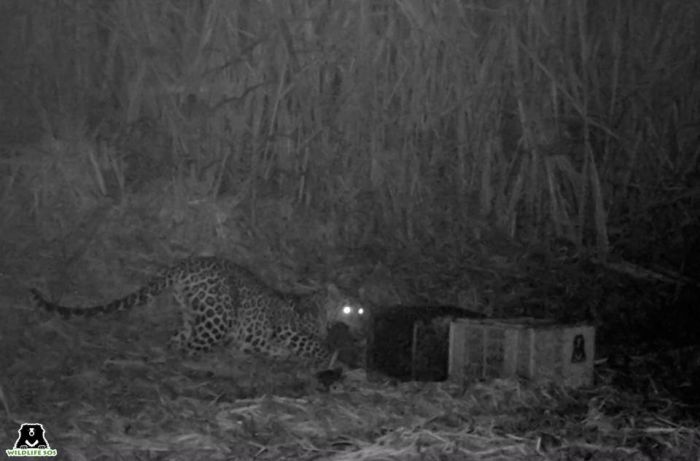 Leopard cubs stay with their mothers until they are two years old, learning the necessary skills of survival all the while exploring their natural habitat and honing their senses. For the thirty-day-old cub, the separation from its mother could have easily meant death or a life in captivity. To avoid situations like that, we undertake every effort to make such rescue and reunion operations possible as a successful reunion also means lesser instances of human-leopard conflict!
Watch the successful rescue and reunion here.