There have been many instances of leopards being victims of open wells in Maharashtra. In yet another occurrence, a 2-year-old female leopard was found trapped in an open well located in Savargav Village of the Junnar Forest Range.
It all started when a group of villagers stumbled upon some unfamiliar sounds coming from a nearby open well. Their curiosity led them to soon find out that a leopard had fallen into an 80-foot-deep well, and was struggling to find an escape.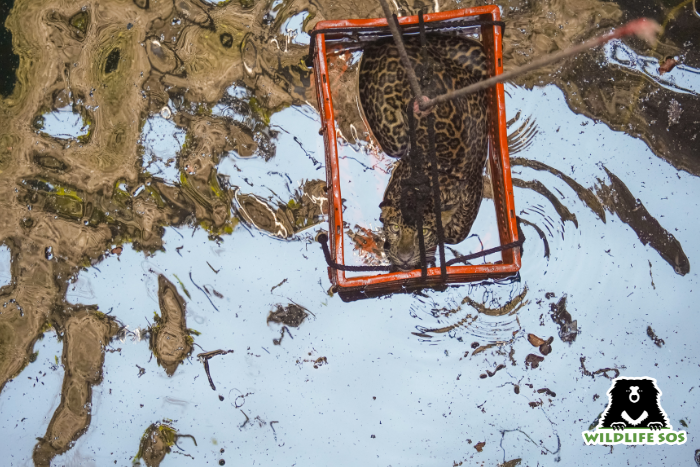 The Maharashtra Forest Department was immediately informed, following which three members of the Wildlife SOS team were called in to take immediate action. Upon arrival, the team closely assessed the situation. Given the depth of the well, the team devised a strategic plan that involved lowering a crate tied to a rope into the well. 
As soon as the crate reached the level of the leopard, the distressed big cat quickly clambered on it. The Wildlife SOS team and the Maharashtra Forest Department ensured that the leopard was safely pulled out of the well. The team conducted a medical examination to make sure that the big cat had not been hurt in any way due to the fall.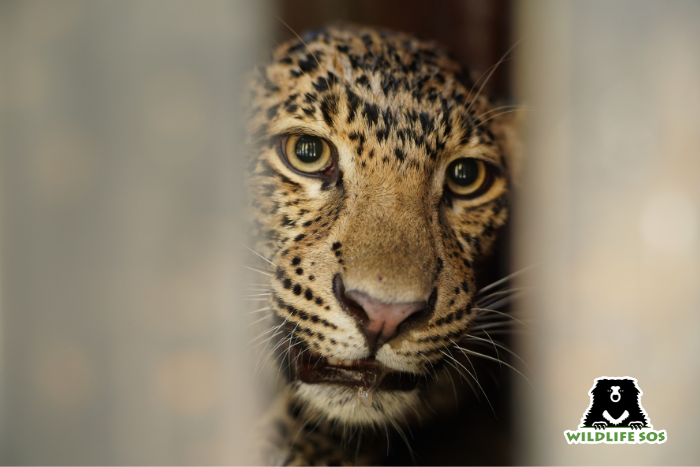 The leopard was found to be uninjured and was declared fit. The big cat was then successfully released back into the wild where it truly belongs.
Multiple cases have shown that there is a rise in these situations due to many different reasons. Human encroachment within forested areas has led to increased encounters between man and wild animals. Wildlife, therefore, ventures close to villages in search of food. With sugarcane fields in Maharashtra expanding into the forest zones, animals wander into territories where there are several open wells, and they are prone to fall into them by accident.
It is not just the big cats that face this. Animals like civets, striped hyenas and even sambar deers have been victims of such mishaps while carrying out their routine activities. Recently, the Wildlife SOS team also rescued a golden jackal and a cobra from an open well in Maharashtra. After the examinations done by the medical team, both the animals were declared fit and were released back into the wild.
Open wells are constructed in such a way that their depth is below the water table, allowing the groundwater to fill up the wells. The alarming depth of wells not only poses a hazard for animals, but also makes every rescue challenging.
Finding a Remedy
One of the assured ways to prevent animals from falling into wells is to cover them up in a manner that does not obstruct humans from accessing it.The challenge in doing so usually lies around the fact that most open wells are located on private lands. So, it is essential to steer clear of dispute and resistance by apprising landowners about the multiple threats these wells pose to not only animals but to humans as well.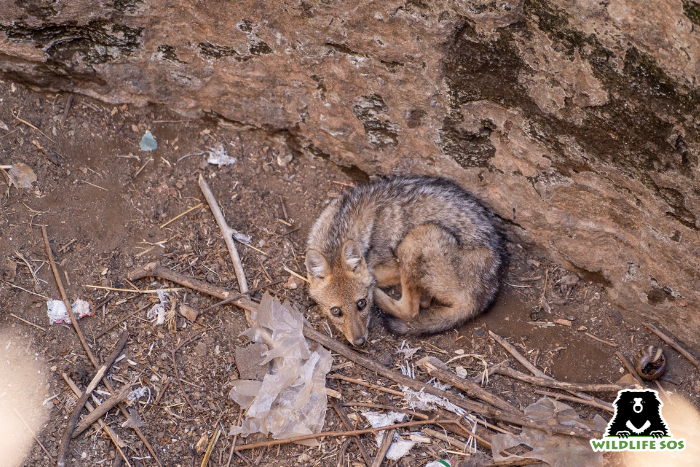 To tackle this problem of open wells, Wildlife SOS has initiated the Open Wells Conservation Project in Maharashtra.The team first zeroed down on wells that had led to most accidents and from where most animals were being rescued. So far, 10 open wells have been covered in a strategic manner that not only prevents animals from falling into them, but also allows locals to access the water from it. 
We need to start giving priority to safeguarding wild species so as to ensure a better future for both man and animals. You can support our vision and this initiative by making a donation towards the open wells project.