Over the years, the wild cats of Maharashtra have suitably adapted to habitat modification and have moved out of the shrinking forests, and into the towering, dense sugarcane fields. In fact, female leopards have found these fields to be quite suitable for giving birth and rearing their cubs as they provided adequate shelter from possible predators and human intervention.
Recently, a leopard had given birth to a litter of three cubs outside Wadegavhan village in Parner, located in Ahmednagar district. Locals would catch occasional glimpses of the mother and her off-springs outside the village and have tried their best to keep their distance to avoid any form of conflict.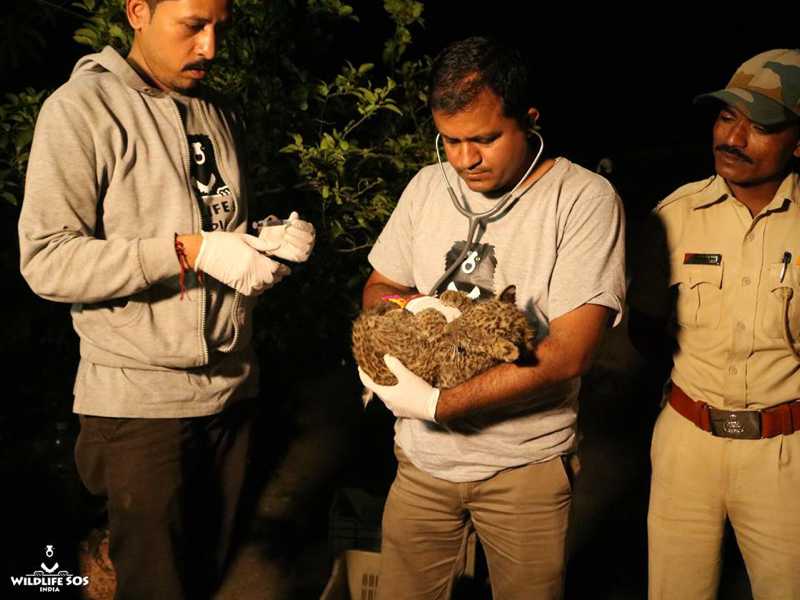 However, last week one of the more adventurous cubs wandered far away from its siblings only to venture into the village. Luckily, it wasn't long before a farmer spotted the helpless young leopard outside his sugarcane field. Fearing that he might incur the wrath of the mother leopard, the concerned famer rushed to alert the Forest Department. Range Forest Officer Manisha Bhinge immediately reached out to our team operating out of the Manikdoh Leopard Rescue Center in Junnar for their assistance. A four member team led by senior veterinarian, Dr. Ajay Deshmukh accompanied by a team of forest officers, drove out to the village located nearly 90 kms away from the rescue centre.
According to Dr. Ajay Deshmukh the cub was a male who was approx. 13 weeks old. In hopes of reuniting the lost cub with its family, the team carefully placed him in a safe box and installed a remote controlled camera trap to document the reunion process, while monitoring the area from a distance. After hours of waiting, the large female leopard finally emerged from the neighboring forest and after great perseverance, toppled the safe cage over. We could only imagine her relief on finding her young one safe and sound!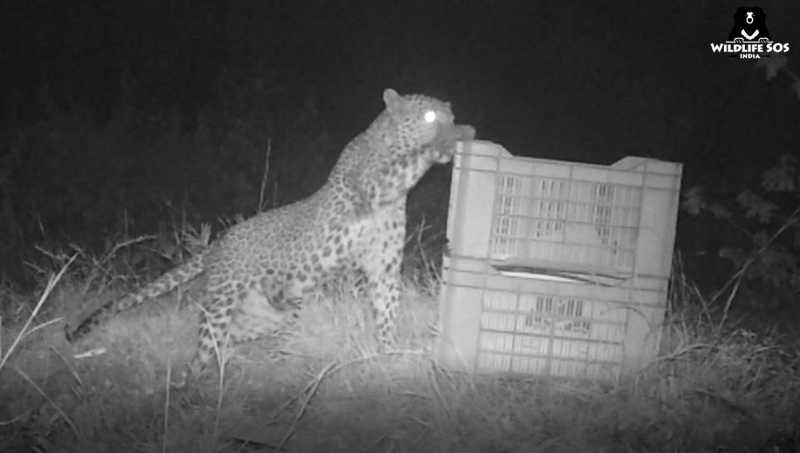 In order to survive in the wild and learn the skills of survival, it is crucial for leopard cubs to be reared by their mothers for the first two years of their lives. Such reunions are also important to help curb conflict situations. If female leopards are unable to locate their cubs, it is natural for them to turn defensive or aggressive and they pose an immediate threat to humans in close proximity.
This also marks Wildlife SOS' 51st successful rescue and reunion operation. Rescues like this hold a very special place in our hearts as it is immensely rewarding for us to know that this cub will now continue being raised in the wild by his mother and thereby have a good chance at a free life in the wild along with his siblings.
You can catch the exclusive camera trap footage of the reunion here: https://www.youtube.com/watch?v=6SpletBoG_0