There's a story behind every beautiful picture and every action packed video on the Wildlife SOS website and social media – and at the centre of that story is a photographer putting himself in some rather unruly positions to give the world a glimpse into the lives of our rescued animals and the work we do. Mradul Pathak has been a photographer with Wildlife SOS since early 2015, and has been behind the scenes on everything from a regular day at the bear rescue centre, to tracking leopards that have strayed into human habitation – or even facing an angry mob at an elephant rescue- all with his camera in hand!
We wanted to celebrate his work and dedication this World Photography Day, and give you all a chance to get to know the person behind the camera!
 How did you start working with Wildlife SOS?
During my photography course, I met a lot of people who were really passionate about wildlife photography, and this got me interested in it as well. Once I'd completed the course, I tried getting as much exposure as I could to the field, travelling to sanctuaries to photograph wildlife as part of freelance projects. One of those happened to be the Sur Sarovar Bird Sanctuary in which Wildlife SOS has its bear centre. I got a chance to meet the team, and take pictures of the sloth bears. I loved it, and immediately applied for a job!
 What do you do as a photographer with Wildlife SOS?
I spend my days with the animals at the rescue centres, taking videos and pictures of them for social media and communications, as well as for documentation purposes and records- particularly for the veterinarians. I accompany the rapid response team when they get a call for an animal rescue, either the regular calls on the 24hr helpline, or major rescues like leopards, bears and elephants.
What is the best part of your job?
I've had the opportunity to photograph animals in the wild before, but Wildlife SOS gives me the chance to work with wildlife up close, to really observe their behaviour and personalities, and get to know and understand better the animal subjects that I film. I also love going on rescues.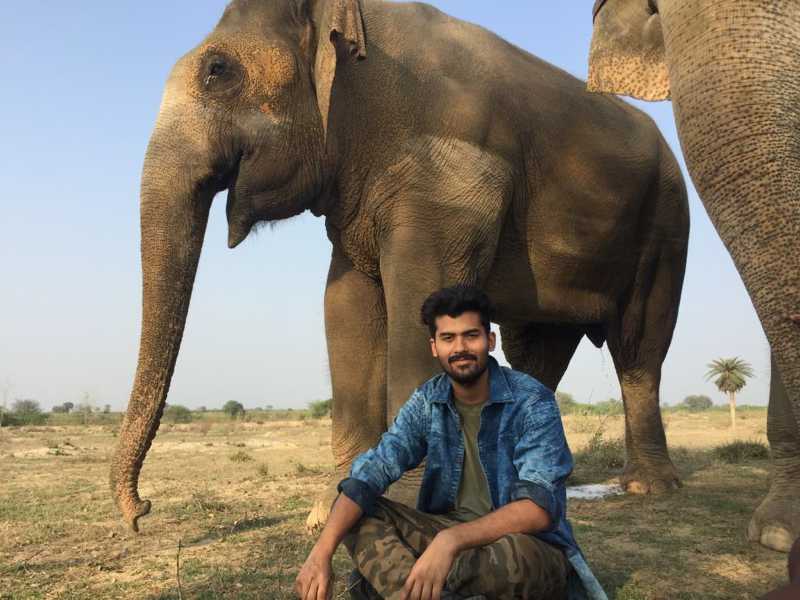 What do you love about rescues?
There's something thrilling about rescues, they're like a break from my regular routine – it's adrenaline pumping excitement, and everything happens so quick that you have a fraction of a second to catch it all on camera – the challenge of it is exhilarating!
What is the most challenging part of your job?
Initially, it was my apprehensions about snakes. I was really scared of them, and so many of our rescue calls were for snake rescues. But working with Wildlife SOS has taught me to respect, even love, life in all forms, and over time I've become more comfortable around reptiles and actually enjoy the challenge of photographing them being rescued. I guess the one thing that can make my job really difficult though is the crowds – media and bystanders – that invariably show up at rescues and inadvertently end up making things difficult for the team.
Who is your favourite animal at Wildlife SOS?
Peanut! My first project with the organisation was the rescue of the Nut Herd, so it feels like Peanut and I started our journey with Wildlife SOS together. She's so much fun to photograph, because she's young and always up to some sort of mischief. She keeps everyone on their toes with her antics, myself included.
I also love photographing the leopards – It amazes me how such stunning predators can be so incredibly shy and elusive. I get a rush being around them, getting to observe them up-close through my camera lens.
Which of our animals is the easiest to photograph?
Definitely not Peanut! I'd say that among the elephants it would be the big bull tuskers like Rajesh, Sanjay etc. They're just so regal and stunning, they photograph so well! Among the bears, I'd pick Rose – who was rescued after she lost her paw to a snare when she was just three months old. I've had the privilege of documenting her entire journey of recovery since the time of her rescue, and watching her heal and grow – she's become such a beautiful bear and her pictures always come out well.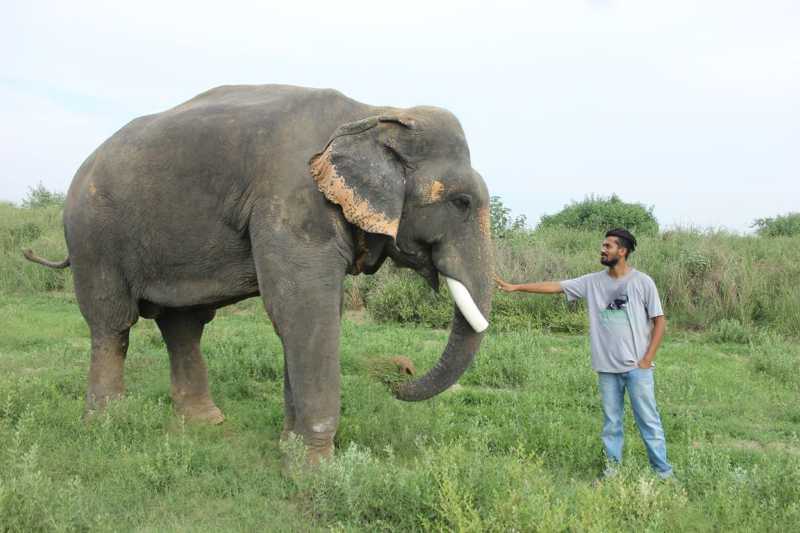 What is the craziest thing you have to do to get the perfect shot?
Climb things! I never realised how much running and climbing I'd have to do on the job! I constantly have to scale up fences and trees, or sit on roofs to take a picture. On elephant rescues especially, I find myself constantly running behind vehicles to film, or racing up hills and perching on bridges trying to get aerial shots of the elephant in the ambulance on its way to freedom. It can be exhausting, but I love it – it is good exercise, and actually pretty fun!
What advice do you have for an aspiring photographers?
I'm still learning with every day, so I hardly think I'm qualified to be giving advice! But I'd always recommend to learning new things, and above all to be patient. I struggled a lot and fought hard to be doing what I do today- photography isn't the easiest, most stable career to get into- and I wouldn't have the opportunities I have today if I hadn't been patient through it all. Patience is a great wildlife photography skill too- the perfect shot takes time, and if you're patient, you'll always end up with the best results.