In the last 6 months, Wildlife SOS has worked tirelessly, round-the-clock to attend to distress calls for animals. The country plunged into another dark wave of COVID19, which lead to state-wise lockdowns. However, our rescue teams enlisted as "essential services" selflessly worked towards ensuring that the emergency calls are attended to, promptly.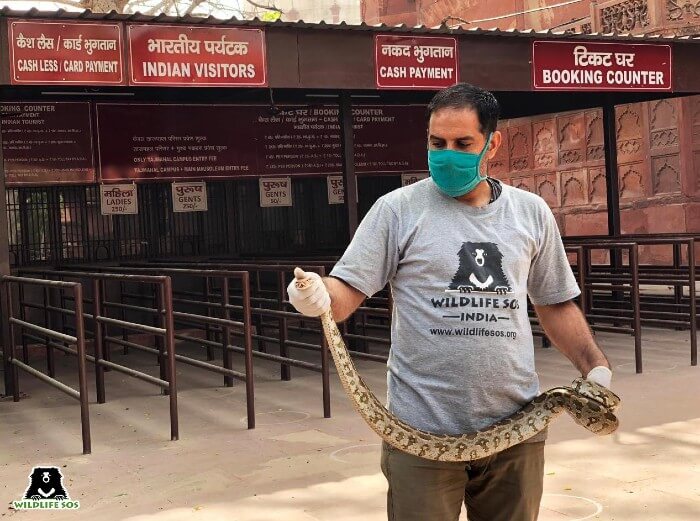 Wildlife SOS welcomed the year 2021 with the successful rescue and rehabilitation of Emma, who was abused as a begging elephant. She suffers from an aggravated condition of osteoarthritis in her forelimbs, along with severely injured foot pads owing to a lifetime of walking on tarmac roads. Emma continues to recover steadily under our care at the Wildlife SOS Elephant Conservation and Care Centre, in the company of her companions Maya and Phoolkali.
Our rescue teams in Delhi NCR, Agra and Vadodara had a busy start to the year with the rescue of 330 animals in distress from the three states. The minimum recorded temperatures during the month of January touched 0 degrees in many parts of North India, forcing reptiles to seek shelter in the residential buildings.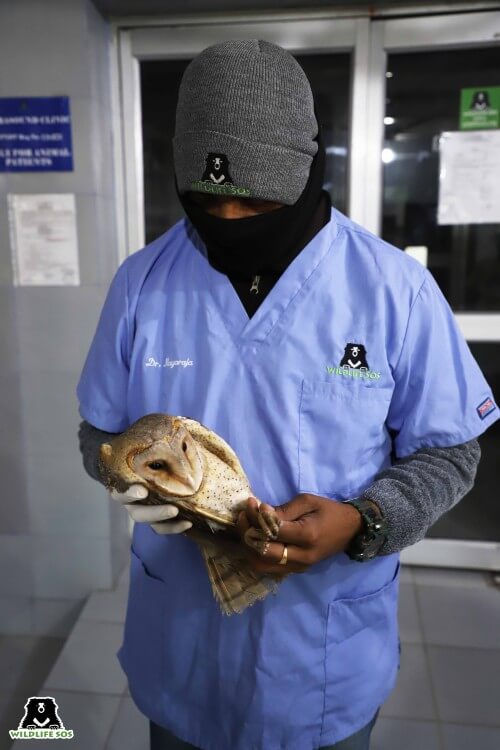 In winters, cold-blooded animals such as snakes go into a state known as 'brumation'. Their body temperature drops, metabolism slows down and they become less active. They will occasionally emerge from this state for food and to avoid dehydration.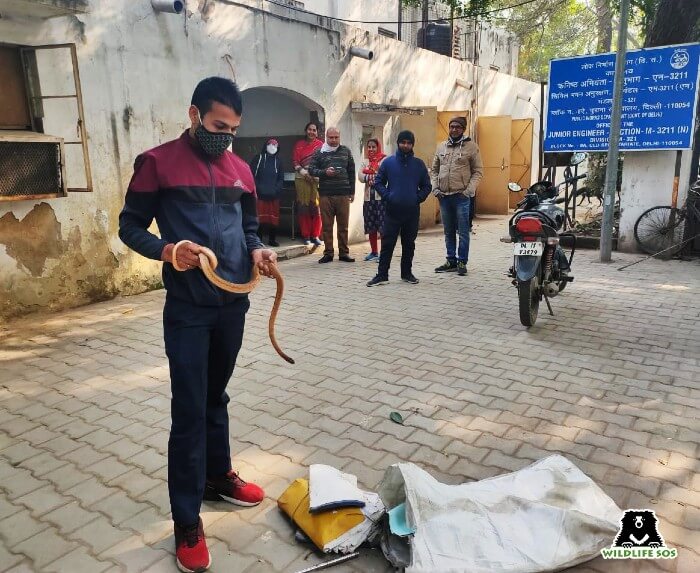 As the temperature stabilized with the welcome of spring in February, the entire country plunged into the unexpected rise of cases of the COVID19 virus. There was a nationwide lockdown across the country in the middle of the March and all inter-state travel immediately halted. However, as summer made its way to the plains, we saw an alarming rise of bird rescues from all the three states. 87 birds were rescued from Delhi NCR, while 24 birds and 47 birds were rendered urgent medical treatment in Agra and Vadodara, respectively.
In April, the lockdown remained in place but our rescue teams continued responding to distress calls as we were listed under essential services. Our team in Agra rescued an adult male Striped Hyena from a 30-ft deep well, wherein the animal had sustained serious injuries due to the fall. Our teams saved the lives of 356 animals in the month of April, attending to calls as late as 3:00AM while keeping in mind the required sanitization protocols.
Our team operating from Vadodara assisted the Forest Department in the rescue of a 6-ft- long mugger crocodile from a storm drain near Vishwamitri river in Gujarat. A total of 5 crocodiles were rescued from Vadodara, in the period of January to June this year, which indicates the population of crocodiles inhabiting the Vishwamitri river.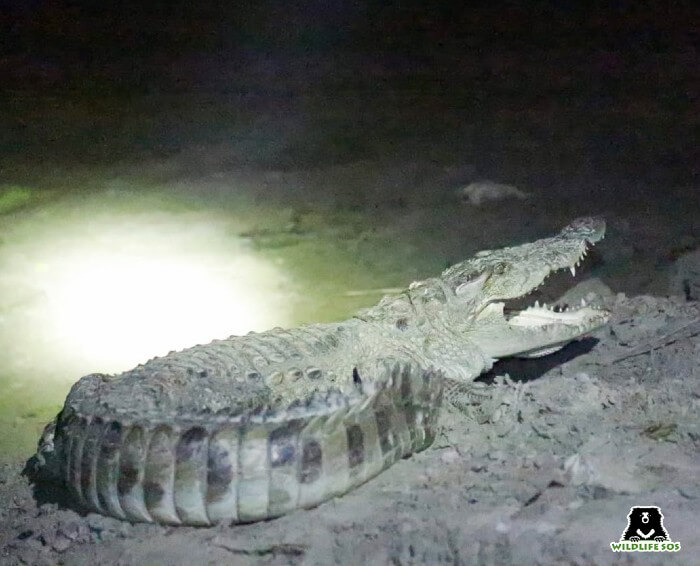 The river tends to flood during monsoon seasons which is what results in frequent sightings of the crocodiles. Crocodile rescues involve proper planning, strategy and execution, trap cages are set up with baits to ensure that the animal enters without any stress.
In the last 6 months, with the effort and hard work of our rapid response teams, we have saved:
100 mammals, 325 birds and 151 reptiles from Delhi NCR;
173 mammals, 124 birds and 127 reptiles from Agra;
152 mammals, 605 birds and 228 reptiles from Vadodara.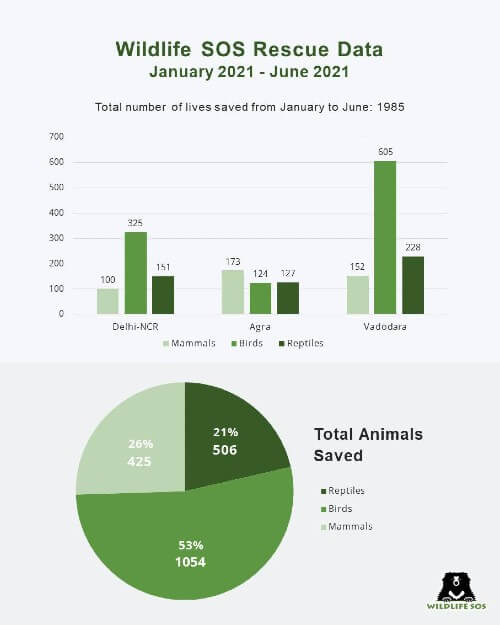 The startling number of birds rescued from Vadodara has been primarily due to the raids conducted by our team and the Forest Department. Birds are kept as pets in the painful constraints of a tiny cage and our team springs into action by organizing seizures. Native, endangered species of munia, parakeets and francolins are seized by the team in huge numbers owing to their rising demand for the pet trade.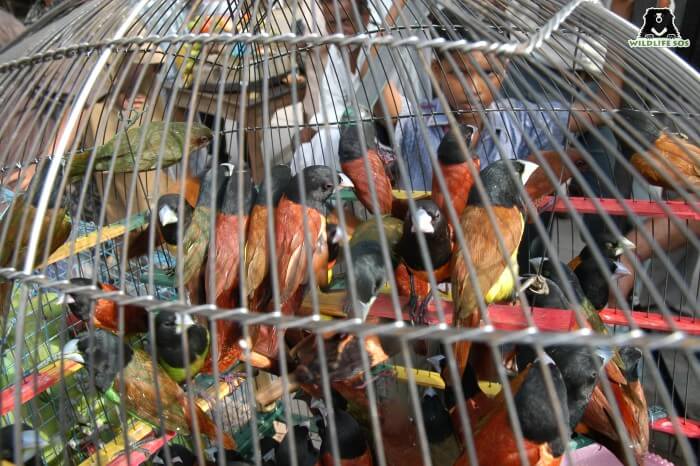 Once captured, they can never be released back into the wild and suffer from serious psychological trauma. These birds are given proper medical treatment, which includes rehydration fluids and examined for diseases and infections. Our team carefully observes their progress, each day, which only brings us to ascertain the important aspect about this illegal trade.
Possession and trade of native wildlife species is illegal under the Wildlife Protection Act, 1972. Under the garb of the pet trade, rare and endangered species are smuggled in and out of the country, due to their ever increasing demand in the international black market. If you witness a trade of native species in your locality, immediately reach out to our rescue helpline numbers.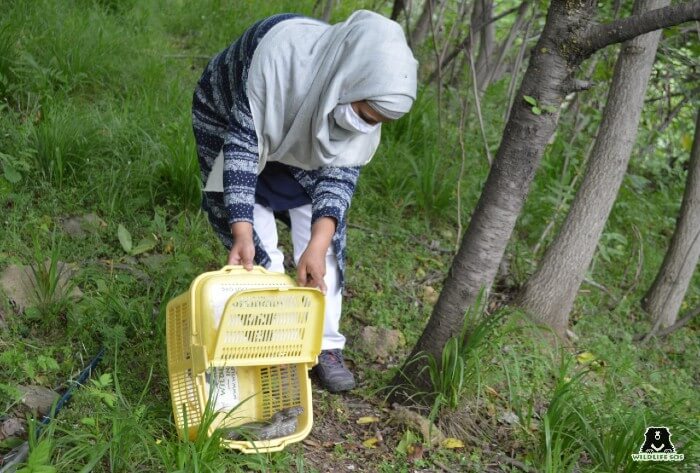 Wildlife SOS has recently introduced our rescue hotline in the Kashmir valley, owing to the rising incidents of human-animal conflict. Our team, led by Wildlife SOS' only female rescuer, Ms. Aaliya Mir, has rescued venomous snakes such as Levantine vipers, barn owls, Himalayan griffon vultures as well as leopards from situations of distress.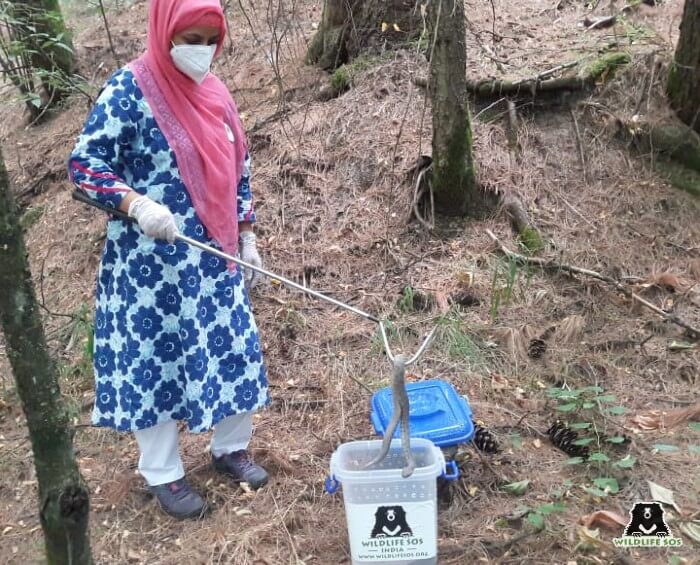 If you spot a wild animal in distress, please reach out to our rescue helplines listed below. In case you are in an area where Wildlife SOS does not have active rescue helplines, please reach out to the Forest Department for immediate assistance.
Delhi NCR – +91-9871963535
Agra & Mathura in Uttar Pradesh – +91-9917109666
Vadodara, Gujarat – +91-9825011117
Jammu & Kashmir – +91-7006692300, +91-9419778280
A total of 1985 lives were saved only in 6 months by our teams! We are indebted to the dedication and expertise of our rescue teams who attend such distress calls and reach the location to rescue the animal. This would not have been possible without the cooperation of the residents who have the patience to reach out to the required authorities.