Wildlife SOS presents the 3rd annual Tusk of the Town in Salt Lake City, Utah
Join Wildlife SOS co-founders Kartick and Geeta for an unforgettable evening to benefit elephants!
Features:
• Indian dinner buffet from Saffron Valley
• Signature cocktails from Five Wives Vodka and delicious ele-themed beer from Red Rock Brewery
• Virtual reality experience (meet the elephants at Wildlife SOS)
• Wildlife SOS founders
• Hosted by Wes Larson from the Mission Wild series
• Silent and live auctions
• Meet the author! Shasta Rose will be offering signed copies of her book, "Raju, The Elephant Who Cried"
• Free parking
WHEN:     Thursday, August 8, 2019 • 6:30 – 9:30
WHERE:   JADEN Event Center (formerly The Falls)
TICKETS: $75.00 • VIP tables available
This year we will be showing "The King's Keeper", a 12-minute documentary about Garaj, one of the elephants at the Wildlife SOS sanctuary and his mahout, the person who cares for him.
The film is produced by Thomas Rowell and has been featured in many film festivals.
[raw]






[/raw]

We're happy to announce Wes Larson as your host for the evening!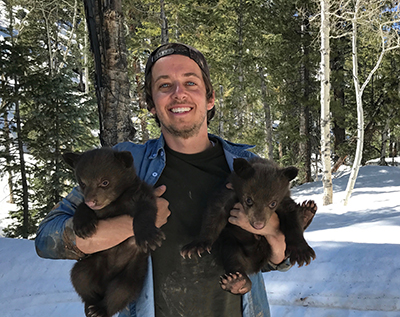 Wes grew up in Montana and gained an appreciation for nature and wildlife at an early age. Taking that passion into his career, Wes worked with Dr. Tom Smith at BYU for almost 7 years on both polar and black bear projects, producing multiple papers and reports from those efforts. Since earning his masters in wildlife conservation, Wes has remained active in both the research and outreach worlds, and has helped to produce a number of wildlife conservation programs, most notably his Mission Wild series with Great Big Story.
Meet The Author: Shasta Rose
We're excited to be joined by author Shasta Rose, who wrote the book "Raju, The Elephant Who Cried", inspired by the true story of our very own Raju! Get your very own signed copy of her book at Tusk of the Town.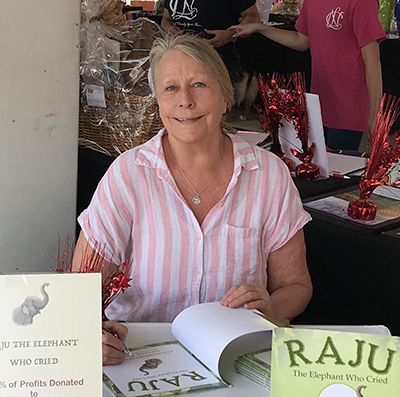 Born and raised in Southeast Texas, Shasta Rose has lived most of her life in Hawai'i where she raised her daughter as a single mom while running a destination wedding and photography business.  Her lifelong journey of introspection and self-discovery has led her to feel a deep compassion and empathy for all living beings, both human and animal.  Feeling deeply moved by Raju's story, she felt compelled to write about his plight with the intention of helping to alleviate the suffering of animals at the hands of humans.  You may contact her by visiting her website shastarose.com.
Children and adults of all ages will be inspired by the true story of Raju, the elephant who cried tears of joy as he was being freed from a lifetime of captivity and hardship.  It is the author's hope that Raju's story will instill a greater capacity for empathy and compassion for all animals, and promote conservationist values in our children from a young age.
One-hundred percent of the profits from the sale of the book at the Tusk on the Town on August 8, 2019 will be donated to Wildlife SOS Foundation to care for Raju and the many other elephants at the sanctuary who need our help to live out their lives in peace and comfort.
Parking information: Free parking located underneath JADEN on the south-west corner of Trolley Square.
Attire: Smart Casual preferred