On 10th and 11th October, the Sardar Patel Zoological Park at Kevada, Gujarat, was taken over by trailblazers in the world of animal welfare. Directors, veterinarians, animal keepers, forest officers, etc gathered from all over the nation to attend the annual National Conference for Zoo Directors and Veterinarians. The two-day conference was chaired by Hon'ble Ministers, Ministry of Environment, Forest and Climate Change, Govt. of India and presided over by senior ministers and officials of state and central government, making it a monumental event not to be missed.
This annual conference was attended by Co-Founder & CEO of Wildlife SOS, Kartick Satyanarayan, Director Conservation Projects at Wildlife SOS, Baiju Raj M.V, and Deputy Director Veterinary Services at Wildlife SOS, Dr. Illayaraja.
The first day of the conference kicked off with a welcome address by Dr. Satya Prakash Yadav ADG (Project Tiger), Member Secretary (National Tiger Conservation Authority) & Member Secretary, Central Zoo Authority (CZA). Dr. Yadav's warm and motivating welcome speech was only the tip of the iceberg. In fact, the event was punctuated by speeches from numerous dignitaries like Shri Kiritsinh Rana, Hon'ble Minister, Environment, Forest, Climate Change, Government of Gujarat, and Shri. Ashwini Kumar Choubey, Hon'ble Minister of State, Environment, Forest & Climate Change, Government of India! These insightful declamations were followed by sessions on pertinent topics like challenges to zoo management and bio-security planning for endangered species.
Included in the myriad of dignitaries that spoke on the first day was Mr. Kartick Satyanaryan whose bold insights were hard to ignore. He gave a special talk on Rescue and Rehabilitation for the Future. He delved into the various projects of Wildlife SOS and gave revolutionary insights into the future of wildlife conservation that kept the audience at the edge of their seats!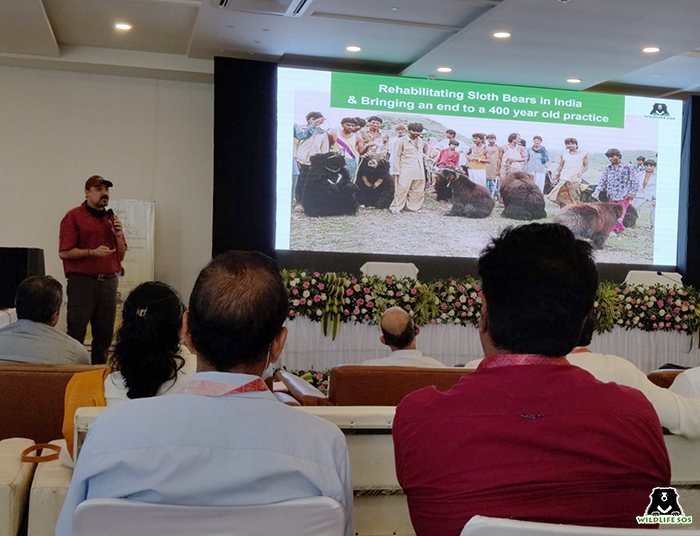 Indeed a utopia for anyone dedicated to preserving the rich biodiversity of India, the second day of the conference continued with the same vigor that characterized its first day. The second day began with a visit to Sardar Patel Biological (Zoo) and the iconic Statue of Unity. Subsequently, numerous sessions were conducted on topics like technology & innovation, implications for curbing wildlife crime and trade, and so on. The conference left no stone unturned; It witnessed the release of a Vision plan (2021-2023) for Indian Zoos and the strengthening of the Central Zoo Authority along with a manual for Zoos and the first volume compilation of Azadi ka Mahotsav.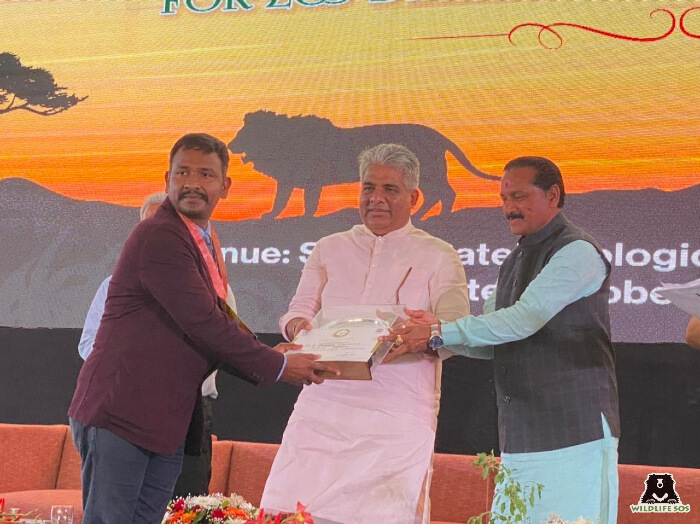 Truly a big event for the Wildlife SOS family, on the second day of the conference Dr. Ilayaraja was awarded the prestigious Prani Mitra Award for 'Outstanding Veterinarian', presented by Hon'ble Minister, Environment, Forest & Climate change Shri Bhupender Yadav. . One of the highest achievements in the world of animal welfare, the award aims to encourage and recognize the outstanding contribution by zoo director, curator, biologist, educationists, veterinarian and the animal keeper or zoo frontline. Working for the last two decades, Dr. Ilayaraja has not only helped save the lives of a plethora of animals but has also motivated each and every one of us to keep treading the path of wildlife conservation with compassion and grace. Dr.Ilayaraja's win is not only his but a victory for Wildlife SOS as a whole!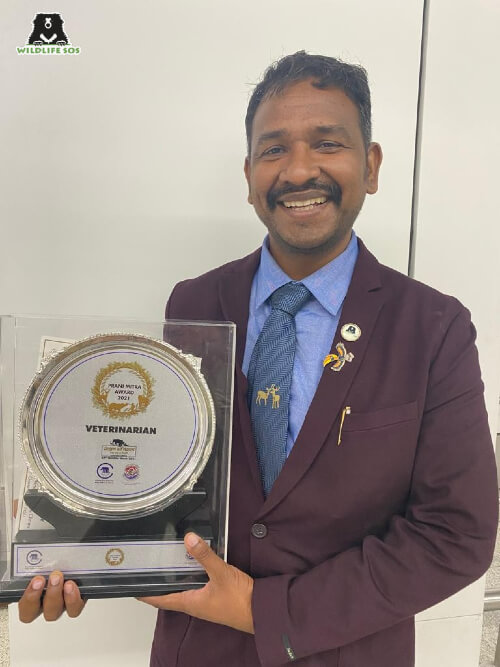 As the conference ended, the future of animal welfare in India seemed brighter than ever. After spending two days absorbing ideas from all over the nation and getting a detailed view of the several plans underway to protect our four-legged citizens, the Wildlife SOS team has returned with a re-ignited zeal to continue creating a nation where man lives in harmony with animals and forests.