The day is finally here. Wildlife SOS has launched its exclusive store on Amazon where all the products are live! You can now browse from a range of accessories and lifestyle products offered by Wildlife SOS to meet your shopping needs, combined together with your interest in wildlife.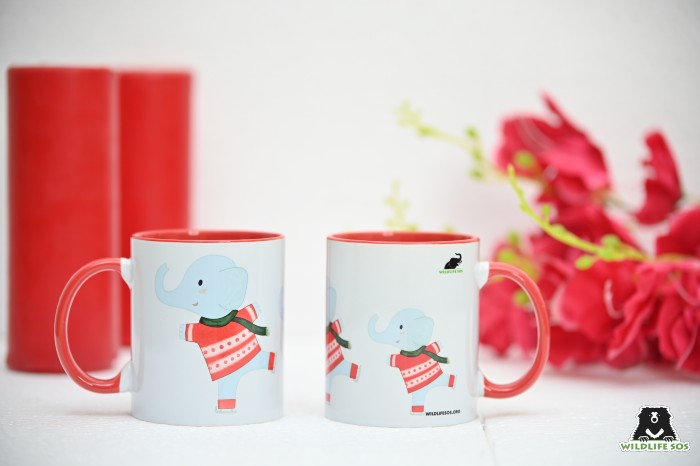 As a wildlife conservation organisation, it is no surprise that all of our merchandise is based on wild animals that we directly work for. Wildlife SOS has been involved in saving India's rich fauna for more than 25 years now (since 1995), and this is just another approach to make people care about wildlife through their lifestyle choices. The merchandise which we have to offer directly signifies the importance of flora and fauna because we believe a product, once bought, will remain for a long time and keep reminding people about the need to care for wildlife.
But what do we have in store for you? There's a wide range of things which you can shop from, starting with caps and hats, bottles, mugs, scarves, t-shirts and even stationery items. If you are missing that one crucial wardrobe essential for your next jungle safari, be rest assured that our caps are there to save your head. Keeping with the look and feel of a forest, you can opt for the khaki and military camouflage printed caps which are available in two styles – the regular cap with hook and loop velcro backstrap and the military cap with adjustable backstrap. You can also find these caps in two more colour variants, i.e lavender and navy blue. And yes, all the caps come with the Wildlife SOS elephant and bear embroidered logos!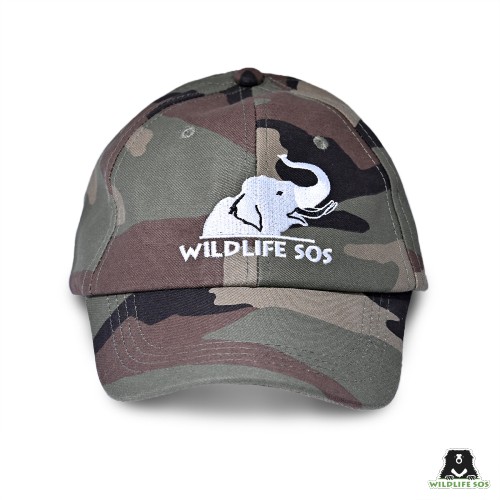 In case you have kids at home, check out the 'Bear With Me' fun activity book meant for children between the ages 5-10. The elephant themed wire-binding diary-cum-notepad is a brilliant gift option for youngsters and adults alike. You can also check out other merchandise such as the animal series desk calendar and the elephant padhchinh printed greeting cards to beautify a portion of your study table. All these products are especially useful if you wish to inculcate respect for wildlife among children from a young age.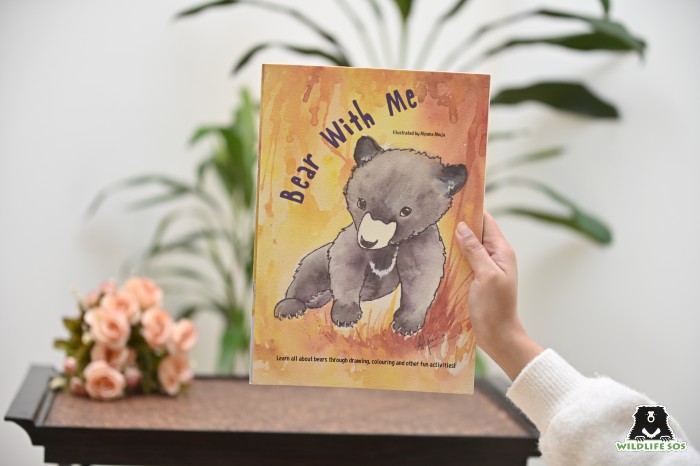 There are also handy coffee mugs with adorable illustrations of elephants, as well as water bottles with elephant and bear footprints which one can browse. While the mugs can be a beautiful addition to your kitchen or dining table, the bottles will come in really handy for any kind of outdoor activity or trek.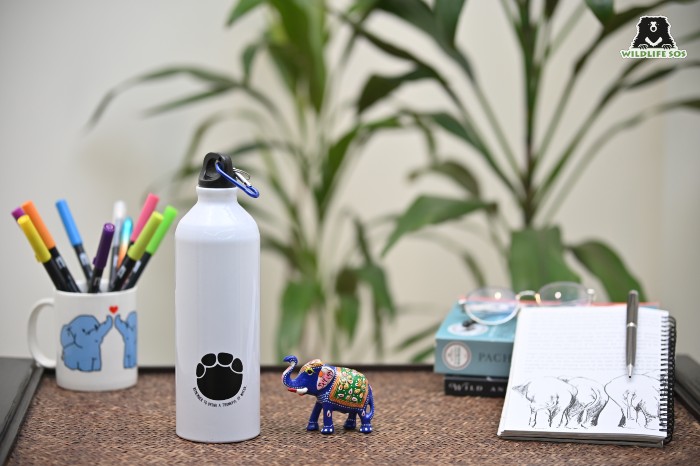 Lastly, our apparel section has scarves and t-shirts on offer which are comfortable to wear, and are also available in muted colours. The t-shirts are all available with the Wildlife SOS logo printed on the front. On the other hand, although the elephant printed scarves are light and soft, they can be worn in any season to quirk up your wardrobe.
Having said all this, the aim of the store still remains to serve wildlife. If you are wondering how, let us tell you that all the revenue generated from the purchase of our products will go back into our operations and help in the upkeep of our rescued and rehabilitated animals, starting with the daily care and veterinary treatment of the animals, their food and nutrition, medical equipment and even the rescues which we carry out.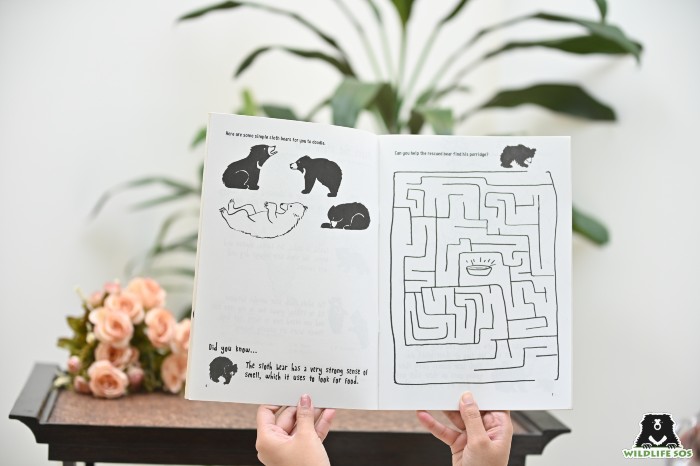 So next time if you are buying a Wildlife SOS merchandise, you can be sure that you have meaningfully contributed either toward the care and upkeep of one of our resident animals or in rescuing a distressed wild animal.