Human encroachment in the form of gentrification, industrialization and rapid urbanization has robbed Indian leopards of their natural habitat. However, the majestic cat that was once unconfined to roam the dense forests of Jammu and Kashmir is now destitute. Over time, their native territories have been replaced by densely populated human settlements and tourist hotspots which compelled them to seek ground in close proximity to metropolitan areas. A widely proven fact, leopards are expert adaptors. It didn't take them long to adjust to city life – they sought shelter in abandoned properties and began feeding on easily accessible prey like stray dogs, cattle and poultry.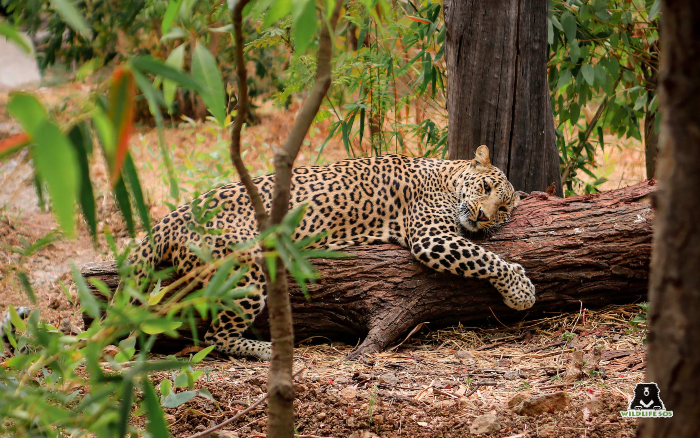 In the bustling city of Srinagar, this caused a massive surge of leopard sightings near the foothills of the Pir Panjal Range in the Lesser Himalayan region. The past few years have encountered several reported cases of human-leopard conflict in the region. This created a massive dent in the coexistence between man and the wild. To reinstate balance, Wildlife SOS teamed up with the Wildlife Protection Department taking charge of the situation and restoring human empathy for wildlife and generating pivotal awareness among the masses.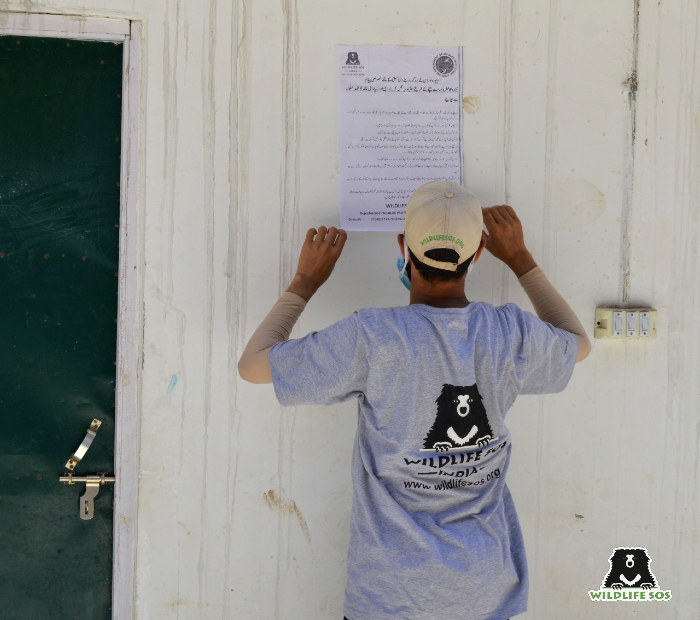 Our efforts began in January when CCTV footage showed a large leopard roaming the streets at night in Bagh-e-Mehtab, only seven kilometres away from the city centre of Lal Chowk, Srinagar. Out of instinct, residents of the area began to panic and fear for their safety. To control the situation, Wildlife SOS and the Wildlife Protection Department began an elaborate and exhaustive search and rescue operation. However, the constant interference from hostile mobs intending to harm the animal made the process much longer. The petrified feline fled the location, forcing authorities to take on a unique approach. They set up trap cages with food baits in various locations of Bagh-E-Mehtab in an effort to lure out the leopard.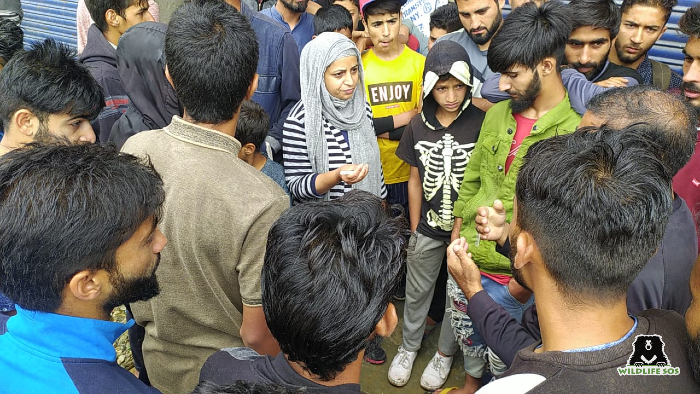 Finally, after five harrowing days, a tip alerted us of its presence in an abandoned house on the outskirts of town. Rescue teams rushed to the location and were successful in tranquilising the leopard from a safe distance. Identified as a young male upon examination, the leopard was deemed of good health by qualified veterinarians. It was later released back into its natural habitat, away from human habitation.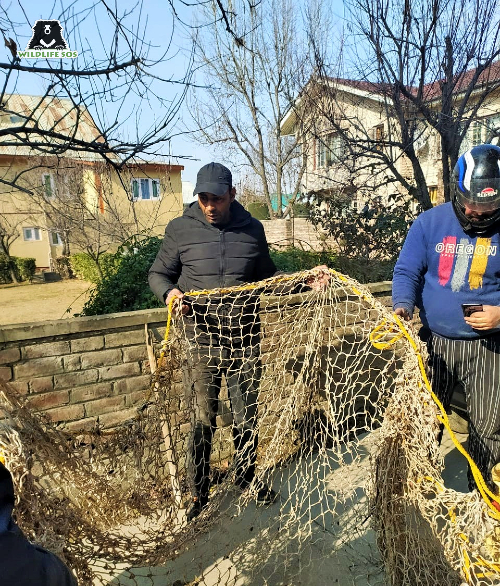 Soon after, another leopard was spotted near Ompora, located approximately nine kilometres away from the city centre, Lal Chowk. We realised the leopard population there was quite substantial and leopards had sought shelter in an abandoned nursery.
Unfortunately, this led to a tragic loss of a five-year-old girl who was mauled by the leopard. This incited tremendous outrage and citizens grew agitated. To regulate their sentiments, The Wildlife Protection Department set up a camp of over 100 people and called in reinforcements from all of their five divisions. They teamed up with experts such as Wildlife SOS and established disaster management cells.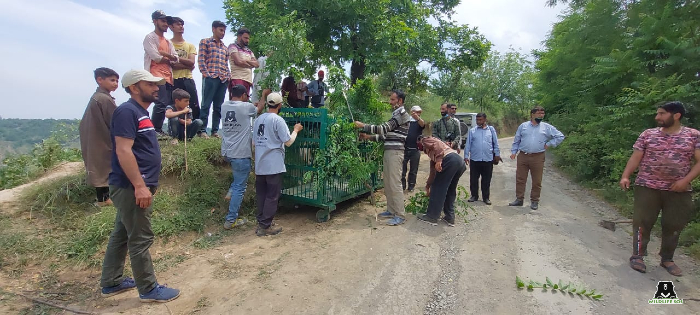 We spread out into teams of 12, each armed with at least one tranquillizing expert and formed a list of hotspots around the nursery, amounting to approximately 20 villages. Cages were fitted in all the hotspots and precautions were taken by immediately thinning the nursery. After an elaborate 16 days of rescue efforts, the leopard was found and there have been no incidents since in that area.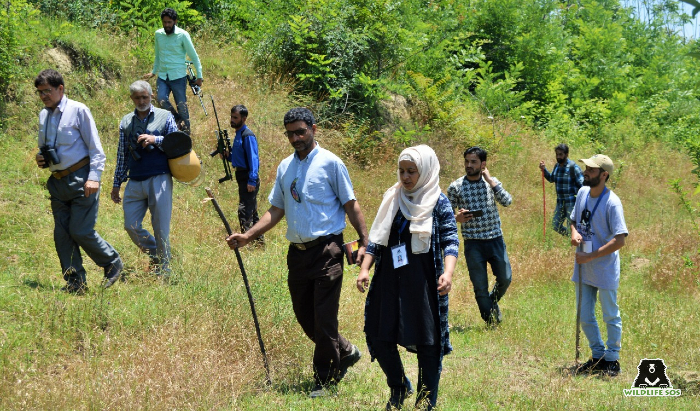 But things still aren't looking good. Recently, not far from the scene of the first accident, another heartbreaking tragedy took place in the Zazna Village in the Ganderbal district of Jammu and Kashmir which resulted in the death of another child. This led us to organize a search like no other. Never in India has a rescue operation of this scale been employed. We gathered our troops and used drones to scale the entire mountain, specifically monitoring the leopard caves. We installed camera traps and cages in all of the local hotspots. As the leopard continues to be on the run, our efforts to rescue it are at an all-time high.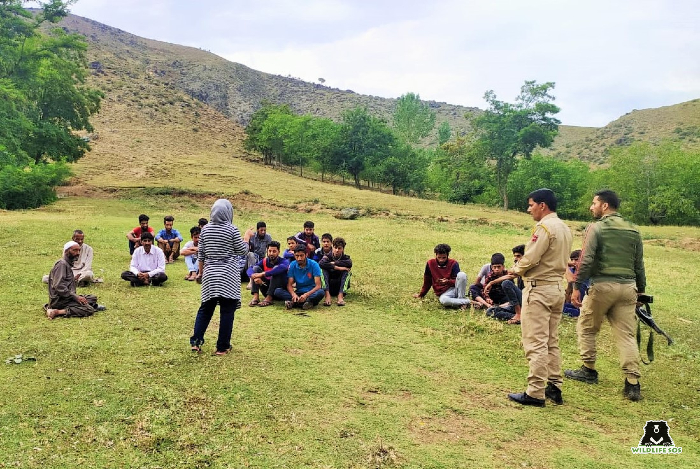 Simultaneously, we also began awareness campaigns to inform the public about the importance of a human-wildlife balance in our ecosystem. Our continuous efforts include large-scale campaigns, radio PSA's, pictographic flyers in heavily populated places such as markets, mosques, busy roads etc, distribution of do's and don't to locals. We've met local leaders such as counsellors, panchayats and religious heads to increase the vigour of campaigns and garner their support.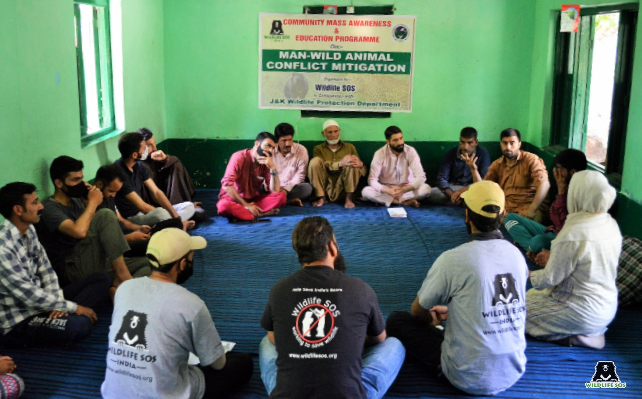 The situation in Jammu and Kashmir is challenging, however, our tireless efforts are persistent. We will continue to work diligently and strive to create an ecosystem where animals and human beings can coexist in harmony.
Help support our efforts to save wildlife in Jammu and Kashmir. Consider contributing to our mission: https://give.wildlifesos.org/page/16138/donate/1