World Environment Day is a day to celebrate life and to take action towards restoring our planet. This year's World Environment Day theme was Ecological Restoration, which means taking a strong initiative to prevent, reverse and put a stop to practices that exploit nature. A healthy ecosystem can immediately enhance the lives of several who depend on it. Awareness on the environmental emergency we are all facing is more important now more than ever.
Restoration of the environment is an interdependent cause. trees & forests take centre stage in the fight against climate change by capturing carbon dioxide, converting it into biomass and most often storing it too. Carbon is the bedrock of all life on earth. This process that trees participate in can alleviate global climate change. Keeping this in mind, at Wildlife SOS we made sure to celebrate this day with enthusiasm, by organizing plantation drives at the Leopard Rescue Centre in Junnar, Maharashtra and the Bannerghatta Bear Rescue Centre in Bengaluru, Karnataka. The monsoon rains have livened up our centres with fresh greenery, and we made sure to enhance this for the coming years.
Our staff at BBRC eagerly geared up for an early morning, ready with tree saplings, ready to be planted. 32 native species of trees, namely Jackfruit, Neem, Tamarind, Sweet Tamarind and Bamboo were planted across the centre, along with a few flowering plants. The native trees once fully grown, can provide fresh fruit and shade for the bears at the centre.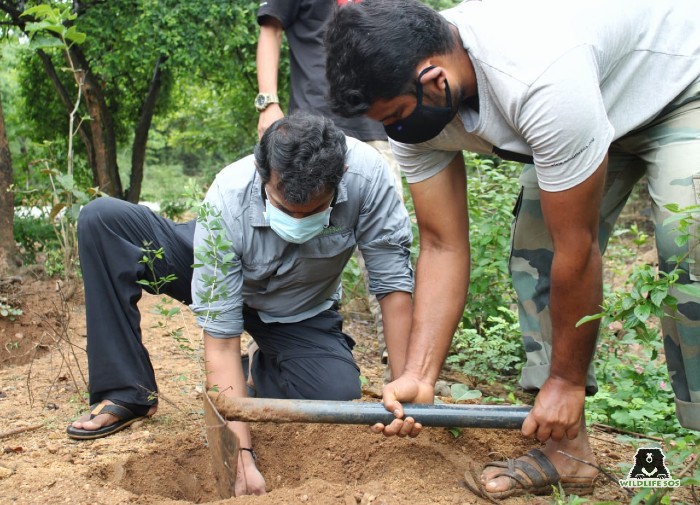 Our team at the Leopard Rescue Centre celebrated World Environment Day with the Maharashtra Forest Department by planting 16 native species of trees such as Indian gooseberry, Bamboo plant, Behada plant, and Kashid plant. All of which were planted within the enclosures of our resident leopards which in time will grow into a useful enrichment —for climbing and as natural scratch posts.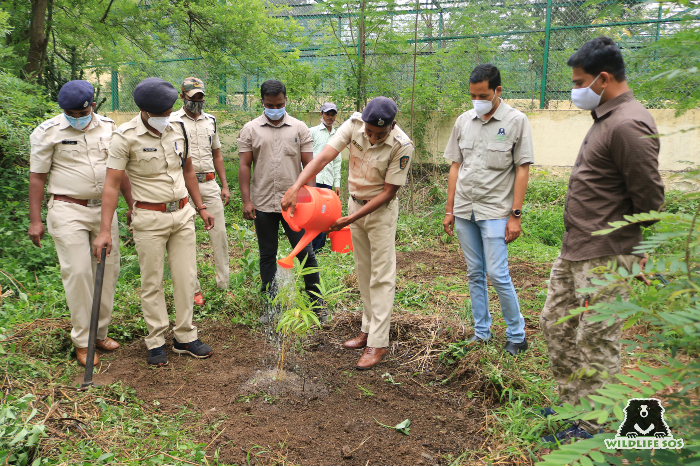 June 5th also marked the welcome of a blind, 60 year old elephant called Nina who is now recuperating after a lifetime of brutality at the Elephant Hospital Campus, Mathura. The vets at our Elephant hospital have been tending to her nonstop, and making sure she gets the medical care she has never had all her life.
Our very own Director of Research & Veterinary Operations, Dr. Arun S Sha, was invited for a Telethon, on June 5th. SwitchOn Global Telethon, hosted by School Broadcasting Network Inc (Australian youth charity), a non-stop 25-hour online event created to unite the world through stories, songs, to raise awareness and funds for some of the world's most endangered species. Dr.Arun spoke about the plight of elephants in a heavily populated country like India. Asian Elephants are classified as Endangered species by the IUCN, and India being home to more than 50% of their population, plays a crucial role in their conservation status.
Wishing all our supporters a Happy World Environment Day! The fight against a global catastrophe is still in our capacity, by keeping a check on our individual carbon emissions and taking active steps towards a greener, healthier planet is in all our hands together. Let us save the planet we call home and all the beings that call it home with us.