At Wildlife SOS, first rescue anniversaries celebrate the journey of freedom that our elephants embark upon. Each rescued elephant brings with them their own share of burdened memories, lack of rest and their weak bodies riddled with scars and wounds. An elephant's memory is applauded for their ability to never forget but when such memories of abuse cloud the past, how to escape them?
While we understand that we cannot erase these painful memories, we pledge to make new ones – full of companionship, love, care and healing. Today, we celebrate the first year of a new life for one of the youngest elephants under our care – Zara.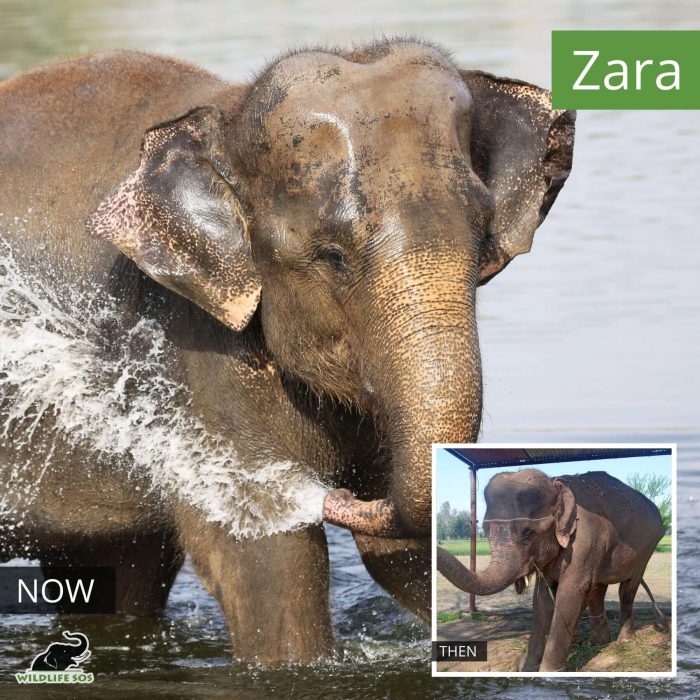 Amidst the nationwide lockdown due to the COVID19 pandemic, in 2020, our team learnt of Zara's rapidly deteriorating condition. Her petite stature was emaciated and burdened by the heavy weight of a saddle, as she walked on busy roads for most part of the day. Zara was finally freed from her exhausting routine last year, and transferred to the Wildlife SOS Elephant Hospital for long-term care and treatment.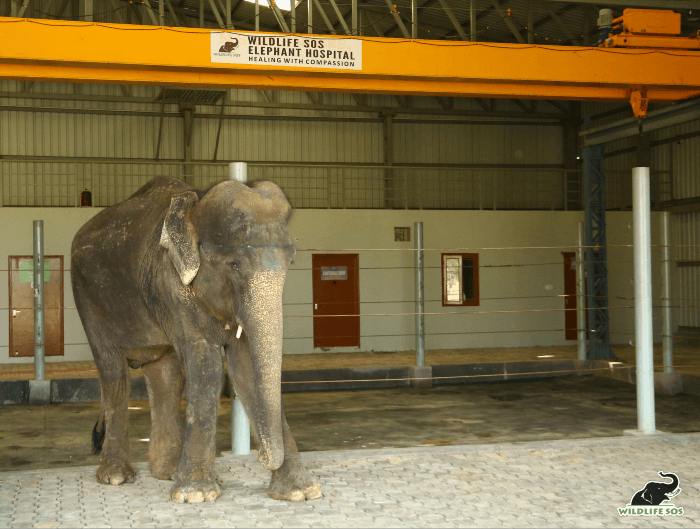 Her immediate retirement and rehabilitation paved the way for her to steadily recuperate under the expertise of our veterinary team and care staff. One year seems to have gone by a little too quick as we look at Zara today – now a completely different elephant. In the initial weeks at the centre, she was anxious about the unfamiliar surroundings, and would carefully observe the other elephants in the neighbouring enclosures.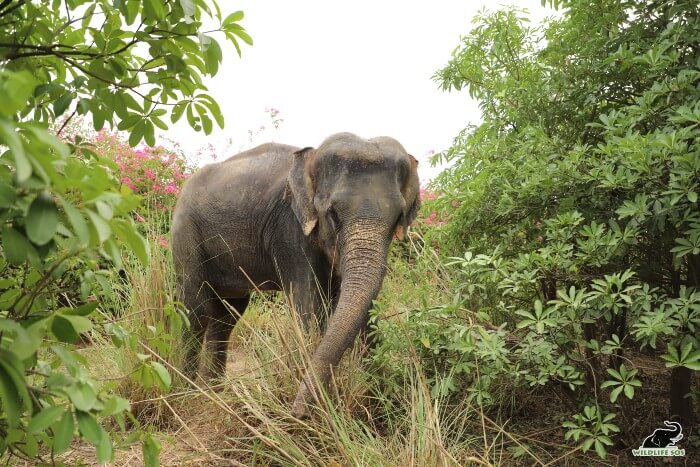 At only 1970 kgs, Zara was severely underweight and undernourished for a young elephant of 21 years of age. Our elephant care staff and veterinary team curated a diet to build up her weight and strength, without putting too much strain her limbs. Today, Zara is 2300 kgs and munches on a delicious diet which contains fresh fruits, vegetables and green fodder. She prefers the fruits over vegetables, and has a soft corner for watermelons – each time that she runs out of watermelons in her fruit bucket, she will be quick to let out a stern trumpet to her caregiver.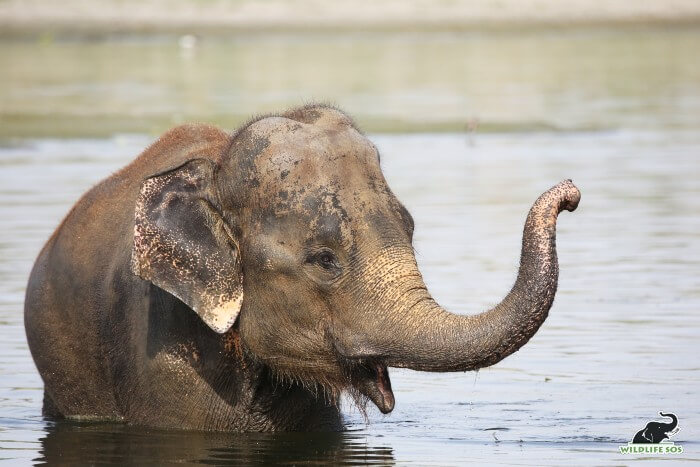 Zara lived an isolated life, away from any interactions with her own kind, and that took a serious toll on her mental health. To aid her psychological healing, we introduced her to the herd which comprised Karma, Kalpana and Holly but it didn't work out. On one of their walks, Kalpana accidentally bumped into Zara who took a tumble and ended up breaking her tushes. The elephant care staff was around the corner to assist Zara and she was immediately taken to the Elephant Hospital for first aid, where X-rays revealed that she suffered no damage to her bones.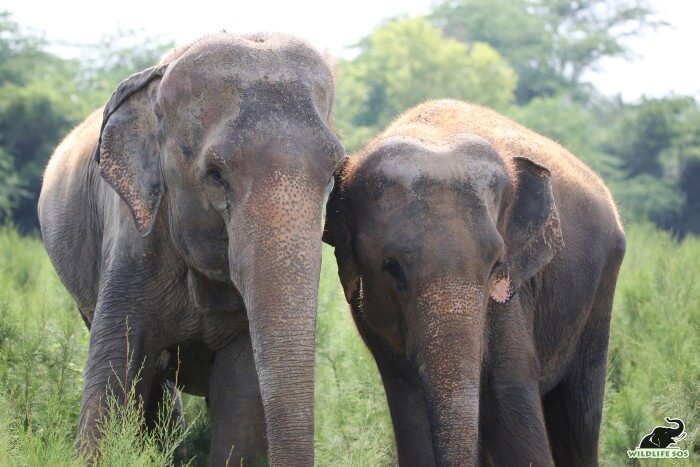 For her comfort, we decided to introduce Zara to Arya, who is an elderly, blind elephant and the duo struck up quite the friendship. They are practically inseparable now and Zara even accompanies Arya even during her treatments. A peculiar thing our care staff and field team has noticed about their friendship is how Zara lifts her trunk to Arya's ear time and again, to let her know of her presence. Zara is an intelligent elephant who is well aware of her companion's loss of sight, thus will always be seen walking slowly with her and leading the way.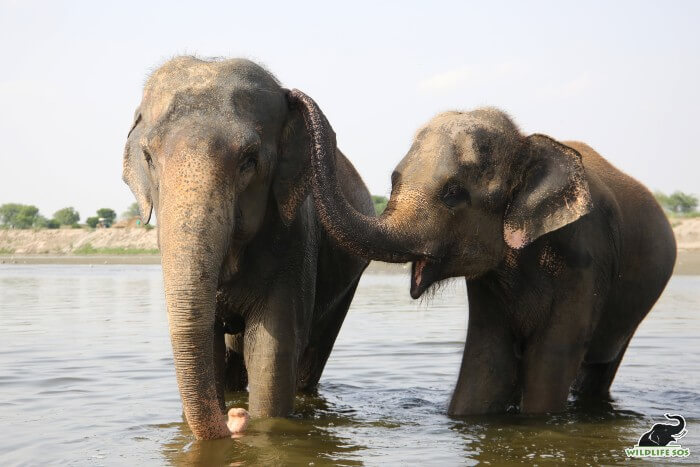 We are regularly checking the root of her tushes and apply antiseptic paste to prevent infection. She continues to undergo laser therapy treatment for her ankylosed right forelimb which bring immense relief. The soothing laser therapy massages expedite healing of her arthritic limbs and after her treatment, Zara loves to bask under the sun for a short nap. Zara will continue to undergo foot care treatment for her delicate, injured foot pads which still need dedicated care.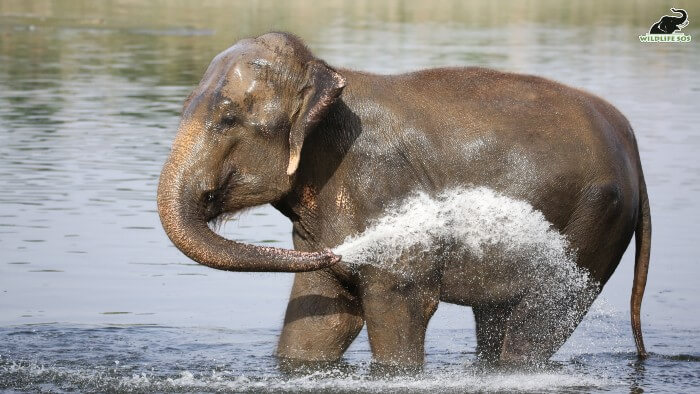 For Zara's first rescue anniversary celebrations, our elephant care staff prepared a surprise feast for her. They made a cake out of cooked concentrate which was garnished with chopped bananas, pumpkins, papayas and watermelons as well as pumpkin seeds. We placed the purity platter at her favourite spot, the riverside. On seeing the spread, Zara rumbled out to Arya to join her and together, they polished off the feast in a matter of a few minutes.
To conclude her first year of freedom, there was torrential downpour wherein Zara and Arya excitedly walked along the riverside, feeling the relief from the soaring temperatures. Zara slowly made her way back to her field and soon after, was seen snoring softly in the comfort of her home.
You can play a crucial role in supporting her journey with us by considering becoming a monthly donor or a sponsor and making a contribution to her ongoing care and treatment. You can also tune into Zara's rescueversary celebrations in this exclusive webinar organized for her by us! Happy first rescueversary, Zara!