It's that time of the year again, which marks a busy time for Wildlife SOS's Kalandar Rehabilitation Programme team as they set up their annual stationary and school book distribution camp across India. Over the years, Wildlife SOS has designed and carried out several initiatives to help provide alternative forms of livelihood, education as well as to empower the members of this former nomadic community in the states of Rajasthan, Madhya Pradesh, Haryana and Uttar Pradesh.
Our Kalandar Program Coordinator, Ms. Rakhee Sharma and her team have been shuttling between Nayabasera and Obedullaganj near Bhopal in Madhya Pradesh where we are currently providing education support to over 260 Kalandar children, and Rampur, Malang Tola, Pakadiyaar and Belmha villages in Deoria, Uttar Pradesh, where nearly 270 children are benefiting from this initiative.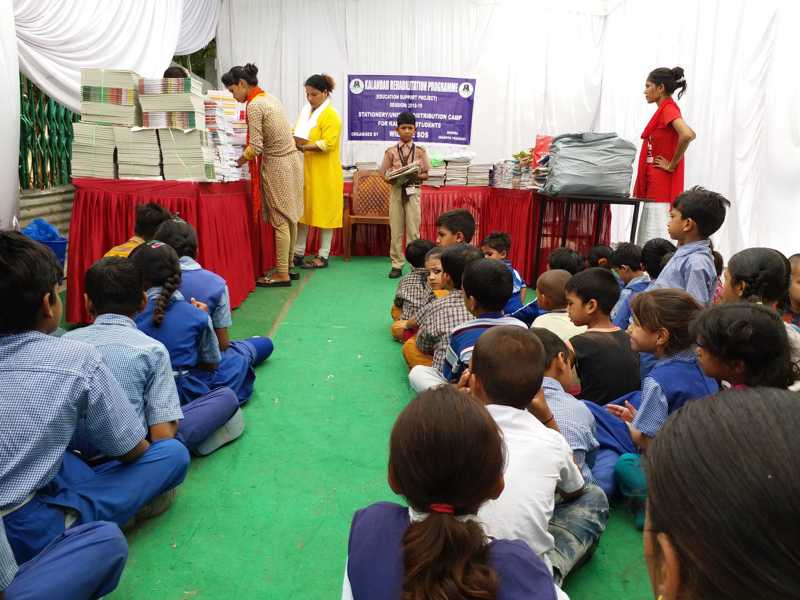 A time for great excitement, every year the young and enthusiastic children eagerly anticipate the arrival of Rakhi and the Wildlife SOS staff, who go about ensuring that all their school fees have been paid for and that the students are set to take on a new academic year with the necessary school books, stationery, school bags and uniforms in hand. Wildlife SOS also provides financial assistance to those who are keen on higher studies.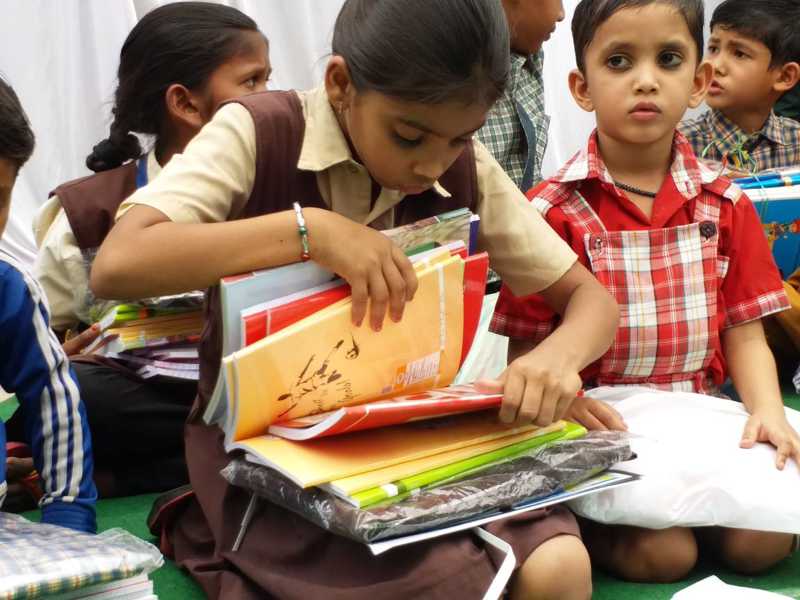 In 2016, we started three night study centres, one in Pakadiyaar and two in Rampur. These centres were being run by three boys belonging to the Kalandar community- Akram, Ashraf and Aftab, who have excelled in academics over the years. Presently, Aftab and Ashraf are pursuing their respective graduation courses and have temporarily suspended their classes; however, Akram is continuing to provide remedial help to a batch of 65 students in Pakadiyaar.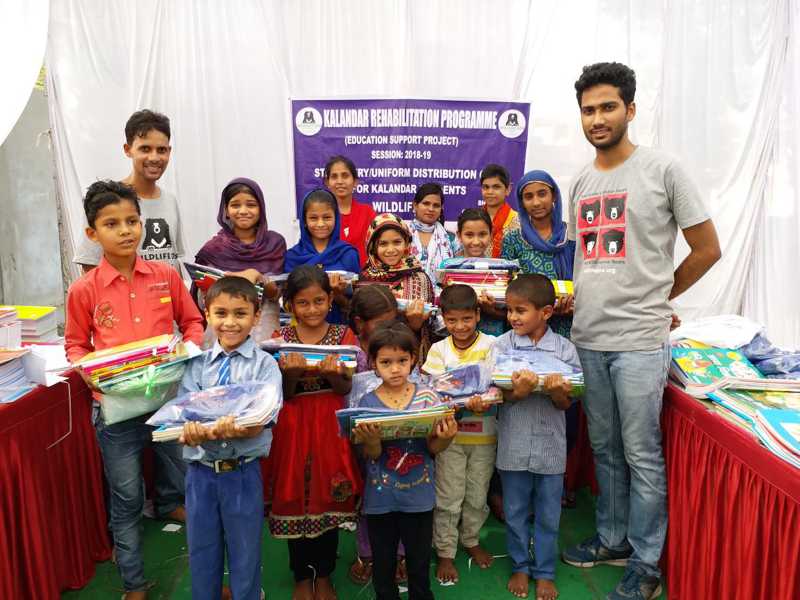 It is truly heart-warming as well as rewarding for us to see these children expressing an eagerness to learn and taking advantage of this opportunity to make a difference to their lives. We hope to see more children from the Kalandar community avail of this opportunity in the years to come, so that they are able lead better lives, thereby breaking away from the cycle of poverty that has plagued their community for centuries.