Many of us may dream of climbing up to the top of Mt. Everest to proclaim that we have surpassed the limits of human strength, and withstood various elements of nature like the freezing cold, the dangerous cracks in the ice, the impossibly long climb and the thinning oxygen along the way. It is an astounding accomplishment to discover places that have as yet remained untouched by several fellow humans, since getting there required tremendous effort… but what happens when our very presence in locations which are difficult to reach begins to impact its landscape negatively?
More often than not, human presence leads to the deterioration of an area that has erstwhile sustained itself as being naturally wild, and commercialisation certainly helps to speed up this destruction immensely. Though we all know that Tenzing Norgay and Edmund Hillary were the first two people to ever climb Everest, most of us still do not know about the immense ecological damage done along the pathways of Everest because more people are trying to mimic this feat. When climbing up this extremely dangerous trail, it is easier and safer to drop used items on the trail, rather than to climb back down carrying all your waste. As the trail is extremely dangerous, many die trying to undertake this adventure, their bodies lost to the high altitudes forever, with decomposition being slow at low temperatures.
Any food waste left at high altitudes also tends to take ages to break down. Another major issue of high-altitude camping is faecal contamination in snowy areas. Faecal matter stays in the area for an extremely long time, as it too doesn't break down. This even leads to contamination of the water in the nearby areas, introducing the animals there to foreign chemicals, which are a regular part of our diet, but completely alien to them.
Another location affected in a similar way is Machu Picchu, one of the seven wonders of the world! This heritage site exists over 7,000 feet above sea level in the Andes Mountains of Peru. It was lost to humans for a long time, and rediscovered by a Yale University lecturer named Hiram Bingham III in 1911. Now that it has become a popular tourist destination frequented by more than 800,000 tourists per year, the pressure has increased on the already erosion-prone riverbanks. The once clean area is now littered with garbage.
But does this mean that one shouldn't go camping or hiking at all, and miss out on exploring the wonders of the world? Of course not! The human experience is about living, and not just surviving, and it is important to interact with the nature around us for our mental and physical well being. The problems at some challenging locations like Everest are difficult to address, considering the extremely dangerous conditions, but not everyone has the luxury to undertake this extremely expensive climb, or the wish to go on such a dangerous trail.
At an individual level, when we go on small hikes in our local green areas, there are sure steps that we can take to reduce, if not completely remove the stress we put on our surroundings.
The very first thing to do is to research extensively on the next camping area you are going to. You can find a well established campsite, and call the organisers in advance to know about the trail that you will be following, the flora and fauna of the region, the local communities living there and what ethical camping practices the campsite undertakes. You can also do your own research to know if the area is a large tourist destination that is causing stress on the local environment there or if there is a group that aims to minimise the impact it has on the environment.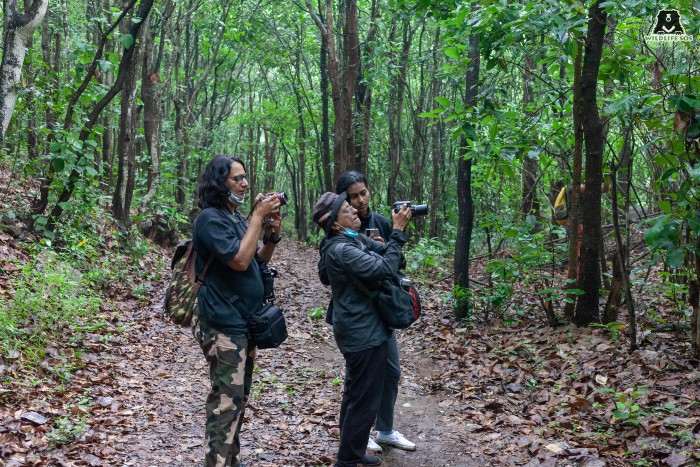 Once you have decided on a campsite to go to, it's a good idea to pack food in airtight containers so that it can be stored and transported easily. If the place you are heading to is known to be located near bear territory, then storing your materials in bear-proof containers is essential. Try to keep food smells to a minimum, so as not to attract wildlife in the area.
If you have to set up your tent, lay it over flat soil or rock, rather than over flowers and vegetation. Do not pick up leaves, turn over shells or disturb nature in any way, just to take back some souvenirs from your trip. Though we may like to take these items as keepsakes, our interference disrupts the natural cycle of recycling and composting in nature.
Once you get to the area, try to avoid using campfires for recreational purposes. Many times, campers like to light campfires simply for the experience, rather than the warmth, which can lead to pollution, waste, and in the worst case – forest fires. If you do light a campfire, ensure that the fire is completely put out, and has no chance of relighting.
Another important thing to do is to manage your excrement. Dilute urine with water, so that the smell doesn't attract any animals. Use a portable toilet, if available, and if not, it is recommended you bury faeces into the ground. Try to keep out foreign smells of perfumes or scented soaps from the area; instead, opt for eco-friendly products like natural, unscented lotions and safe-to-use insect repellents that do not seep into the nearby water bodies and contaminate them.
Also, it is crucial to maintain a safe distance from the local fauna. Do not feed any of the wildlife in the area, and keep your campsite away from water bodies, as wild animals frequent them to drink water.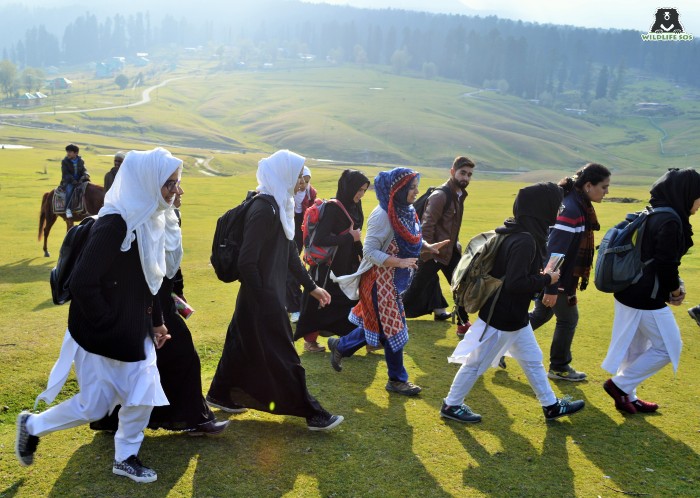 The first and foremost thought when setting foot into the wild must be to respect nature which has been in existence since long before our kind. While on a guided trail, it's better to not wander off the track our guides have charted out.
Often on popular campsites, the trails used frequently become devoid of vegetation and life relying on it, and are instead littered with waste and plastics. The more tourists visit an area, the more the trail widens into its green surroundings. This can happen faster than the blink of an eye, with high-demand tourist spots turning into commercial hubs and losing all the beauty that made them attractive in the first place.
Though we can destroy ecosystems within the span of a day, it takes decades for them to regenerate.
So, now that we know how much our footprint matters to nature, we can plan our next camp, trek or hike keeping in mind the environment, with its health and safety as an equal priority to our adventures.