In recent years, illegal poaching and trade of wildlife in India has risen to an alarming level, despite having a strong legal framework to protect our wildlife species and to regulate and restrict the flow of wildlife trade. A large quantity and variety of wildlife products are in fact smuggled from India to international markets, where the demand for such items is extensive, making it a hub for such illegal activities.
There is a constant struggle by the government and several wildlife conservation organisations to protect our wildlife from such horrific fates, so it came as quite a shock to us, when we discovered that one of the world's leading online retailers- AMAZON was offering an array of wildlife trophies, snares and manuals on hunting – including alligator heads, preserved snakes, snake oils, protected species of starfish, seahorses, butterflies and rare beetles along with dangerous trapping and killing devices like snares on their website. In addition to these, we also found products made out of fur including gloves, scarfs and hats as well as wallets made out of stingray skin.
Traps and snares that Amazon is selling on its website are indiscriminate killing products that will kill anything from a hare, porcupine to a leopard or tiger! Yet, these devices are not just easily available, but are being sold on one of the world's leading online retailers Amazon.com, not just in the USA, but also in India where all wild animals are protected under the Wildlife Protection Act 1972 and hunting is illegal.
As an organization that focuses on helping wildlife, over the years, Wildlife SOS has been witness to animals under siege in myriad different ways. However, we have found leg hold traps and snares to be among the cruelest of human-created threats to wildlife. It is distressing to imagine the millions of animals that succumb to these devices every year.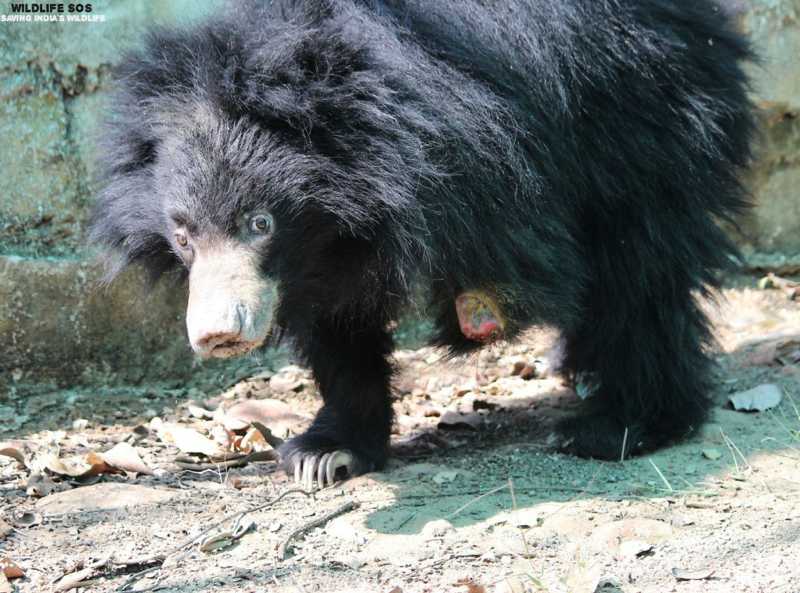 A few months ago in India, we rescued a 3-month old sloth bear cub who had lost one of her front paws to a wire snare that tore off her left forelimb and left her severely injured and handicapped for the rest of her life. We named her Rose, and took her into our rescue centre where she is currently under treatment, but will never be able to be released back to the wild. Animals caught in snares and traps often struggle for hours—in some cases days—before succumbing to thirst, hunger, strangulation, internal injuries and even predation from carnivores. The animals that manage to escape often succumb to their injuries and die days or weeks after their painful escape. And this is not to mention the agony, terror, and anxiety that any trapped animal will experience.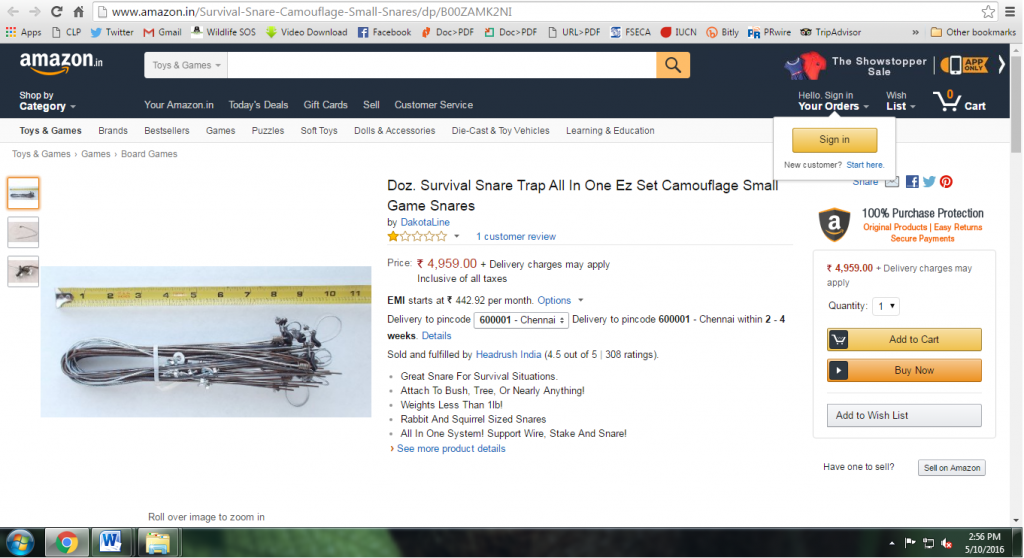 We have launched a petition asking Amazon to stop selling snares and other items that encourage or propagate maiming, hunting and killing of wildlife, and the petition has since then gathered over 8,000 signatures, with animal lovers across the globe expressing their outrage and vowing to boycott the retailer. The campaign aims not just to implore Amazon.com and Amazon.in to stop selling these and similar items, thereby refusing to participate in and encourage such cruelty, while also educating people about snares and the suffering caused to innocent animals by their use.
Please sign and share this petition today!
Together, we can convince Amazon to stop selling these barbaric devices.