Tucked away in the dense forests of the Bannerghatta National Park in Bengaluru, Karnataka, the Bannerghatta Bear Rescue Centre is presently home to over 70 sloth bears. These bears have been rescued from situations of neglect, abuse and conflict, thus, requiring long-term intensive medical care and treatment. Along with providing regular treatment, our veterinary team also charts out a nutritious diet for the bears according to their needs. All of the food is carefully prepared on-site by our staff and at the Bannerghatta Bear Rescue Centre, we have adopted an eco-friendly and sustainable approach in the bear kitchen!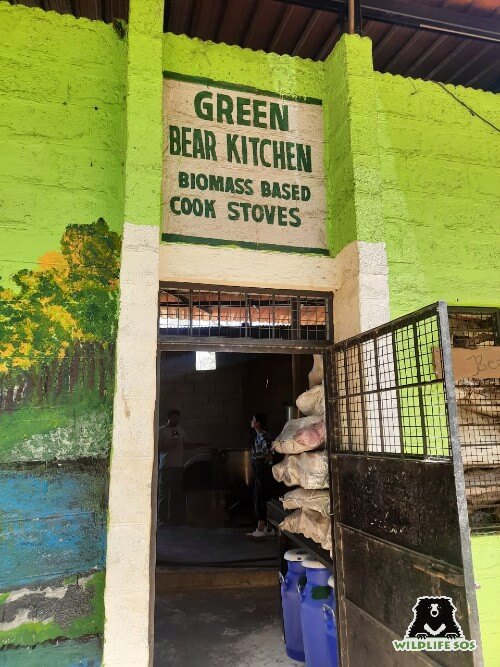 The bear kitchen uses briquette stocks to cook porridge for the bears, which is made from vegetable waste, saw dust and wheat husk! This is a renewable source of energy as compared to gas and has a lesser carbon emission compared to firewood. Since the past 8 years, BBRC has not used firewood or gas cylinders at all, we instead use this eco-friendly wonder. It is also extremely cost-effective and can burn consistently for up to 24 hours!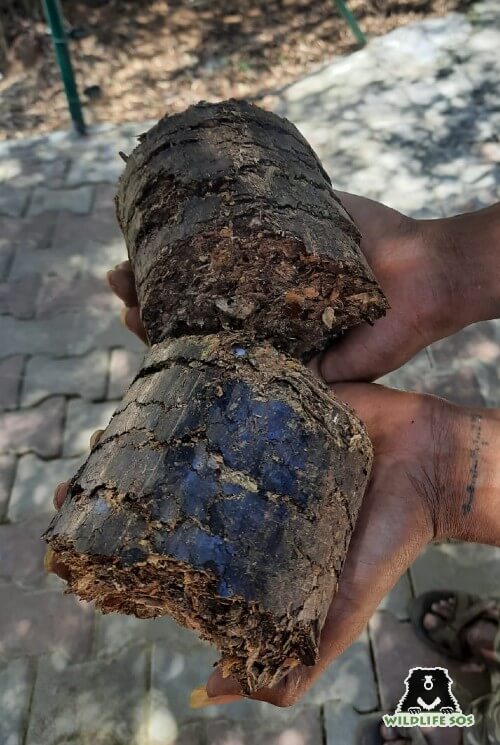 In the growing era of climate change and steadily increasing pollution levels, the slightest of effort does wonders in helping the environment. In addition to the above, the steam that is released while cooking the porridge is the perfect temperature to boil eggs. These boiled eggs are served to our resident sloth bears to keep their protein intake in check and to ensure that they have healthy bones, especially as most of them are under geriatric care.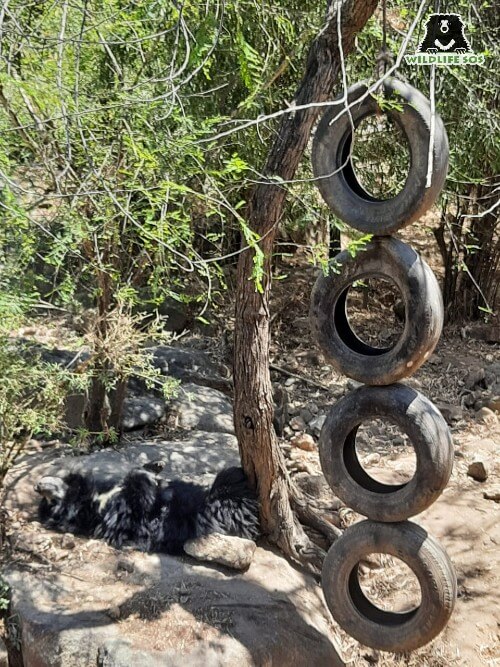 This steam is also utilized for heating water which is used for various purposes such as cleaning the kitchen floor and utensils. At BBRC, our team ensures that there is absolutely no waste generation and all the processes benefit the environment in the best way possible!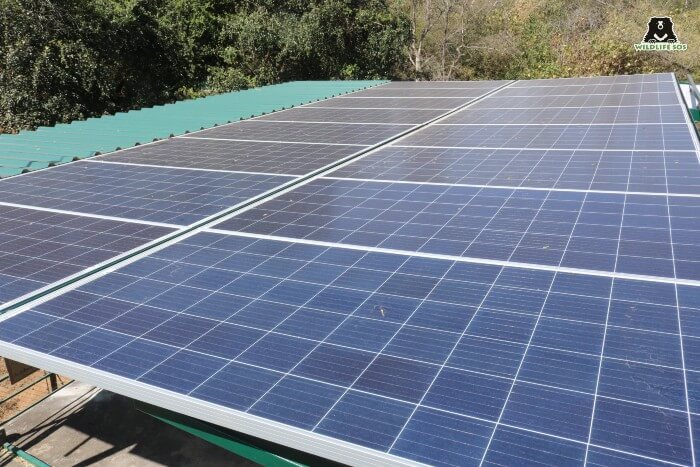 BBRC is also our first completely solar-powered rescue centre, utilizing the persistent sun rays in the maximum way possible. This, in turn, powers up our generators which supply electricity to the entire Centre, making it an eco-friendly choice, once again. Since the we get abundant sunlight, here evident in the way that our sloth bears can be seen basking under the sun for most part of the day, harnessing this sunlight into an efficient and renewable source of energy seemed like a plausible and positive way to go forth.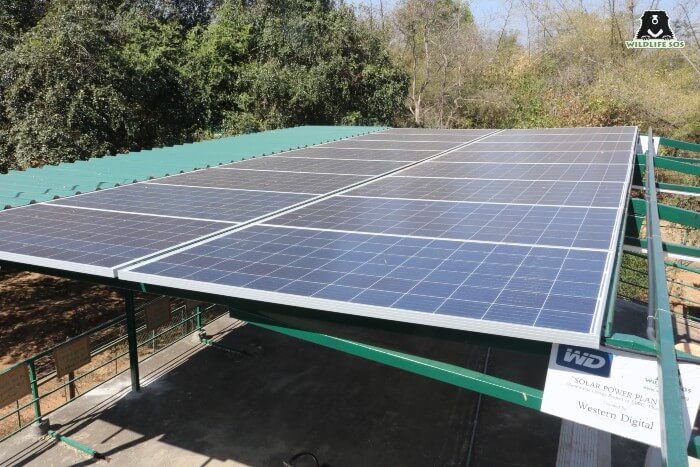 On almost every important occasion such as World Environment Day, World Wildlife Week, our team undertakes an active plantation drive and plants hundreds of saplings around and inside the Centre. There are also regular cleanliness and anti-plastic pollution drives wherein we have volunteers who assist in keeping the surroundings of the Centre clean by picking up and responsibly disposing garbage.
Since the Bannerghatta National Park has wild animals such as leopards, elephants, sloth bears and many other species, it is crucial to understand the importance of responsibly disposing garbage. Uncovered garbage or food waste may attract wild animals to venture outside to human habitations or main roads and highways which can result in situations of interaction, conflict and even, tragic road accidents. We recently celebrated Earth Day, ironically, right in the middle of a pandemic that strengthens its grips all across the globe. Now is the perfect time to re-think our choices and opt for a sustainable lifestyle by reusing and recycling as much as possible. We must reduce our carbon footprint and pledge towards the conservation and safety of the environment!