"In the end we will conserve what we love, we will love only what we understand, and we will understand only what we are taught." – Baba Dioum
Over the decades, Wildlife SOS has tackled both human-leopard conflict and wildlife rescues in Maharashtra. Every year, the Wildlife SOS team assists the forest department in hosting training workshops and educational programmes for the future guardians of India's biodiversity. The initiative provides an opportunity to raise awareness about animals and their habitats, understand the threats they are facing and is a call to action to help conserve wildlife.
Wildlife SOS kicked off the year's first such educational programme on 5th February by hosting a group of 65 students and their teachers from Muktangan Adivasi School at the Manikdoh Leopard Rescue Centre (MLRC) in Junnar, near Pune. MLRC is home to over 35 Indian leopards, rescued from various situations of conflict.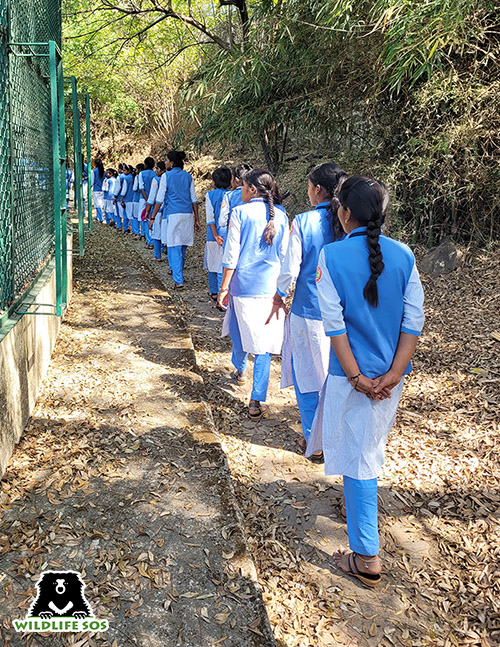 The students started their visit with a guided tour of the centre. The team briefed them on the inner workings of Wildlife SOS in terms of the upkeep and management of rescued leopards. For the young visitors, the opportunity to see the various leopards housed in spacious green enclosures was remarkable. The highlight of their tour was catching a close glimpse of Simba, who was busy grooming himself atop a platform structure. Our team also walked them through the daily management techniques carried out by the leopard caregivers to ensure that our resident big cats remain safe and comfortable. Following this was a presentation made by our wildlife veterinary officer, which covered the basics of leopard biology such as their physical and behavioural characteristics. The educational visit also covered another important aspect of leopard conservation and human-leopard conflict mitigation, namely, cub reunions.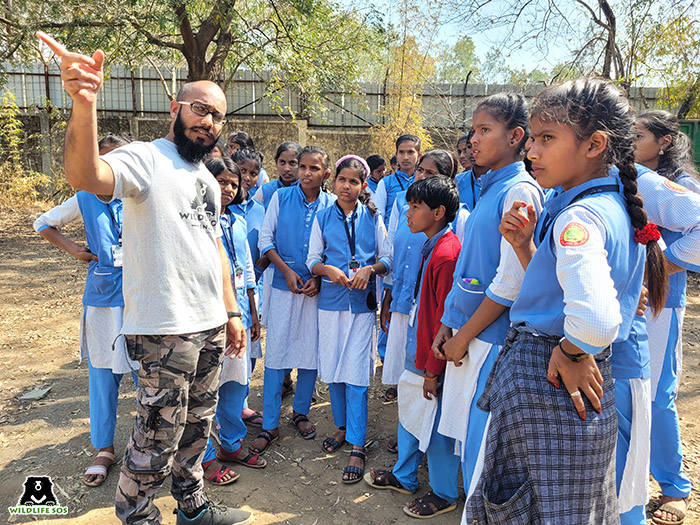 The programme was successful in evoking a feeling of empathy towards wildlife amongst our young visitors. Like all our other centres, MLRC too acts as an educational platform where people can not only see the animals in our care, but also understand the dynamics that are functioning behind their welfare. The message adopted by the students was clear after the session – they care about wildlife and are keen to take steps to protect wildlife species, and to make this possible, they are willing to invest their time and energy.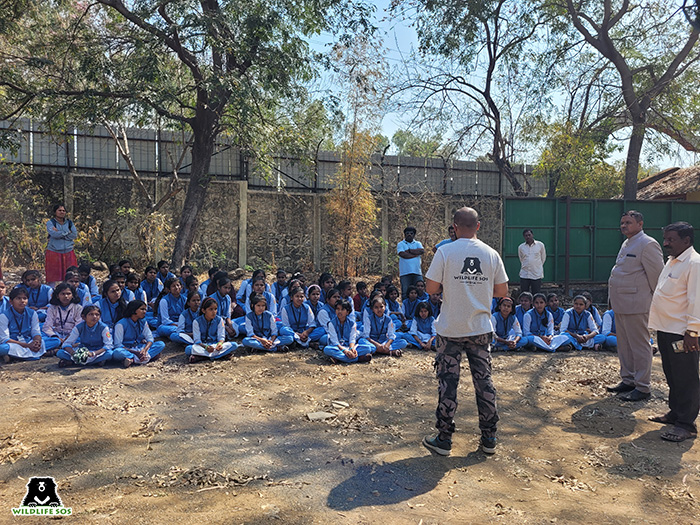 Wildlife SOS regularly hosts groups of students locally and internationally for educational tours. If you are interested in making a educational visit to our centres, please contact us at education@wildlifesos.org or visit@wildlifesos.org
Tags: Awareness workshops, College program, Conservation Awareness, Education Initiative, Education program, School connection, Wildlife Conservation, Wildlife SOS Education program