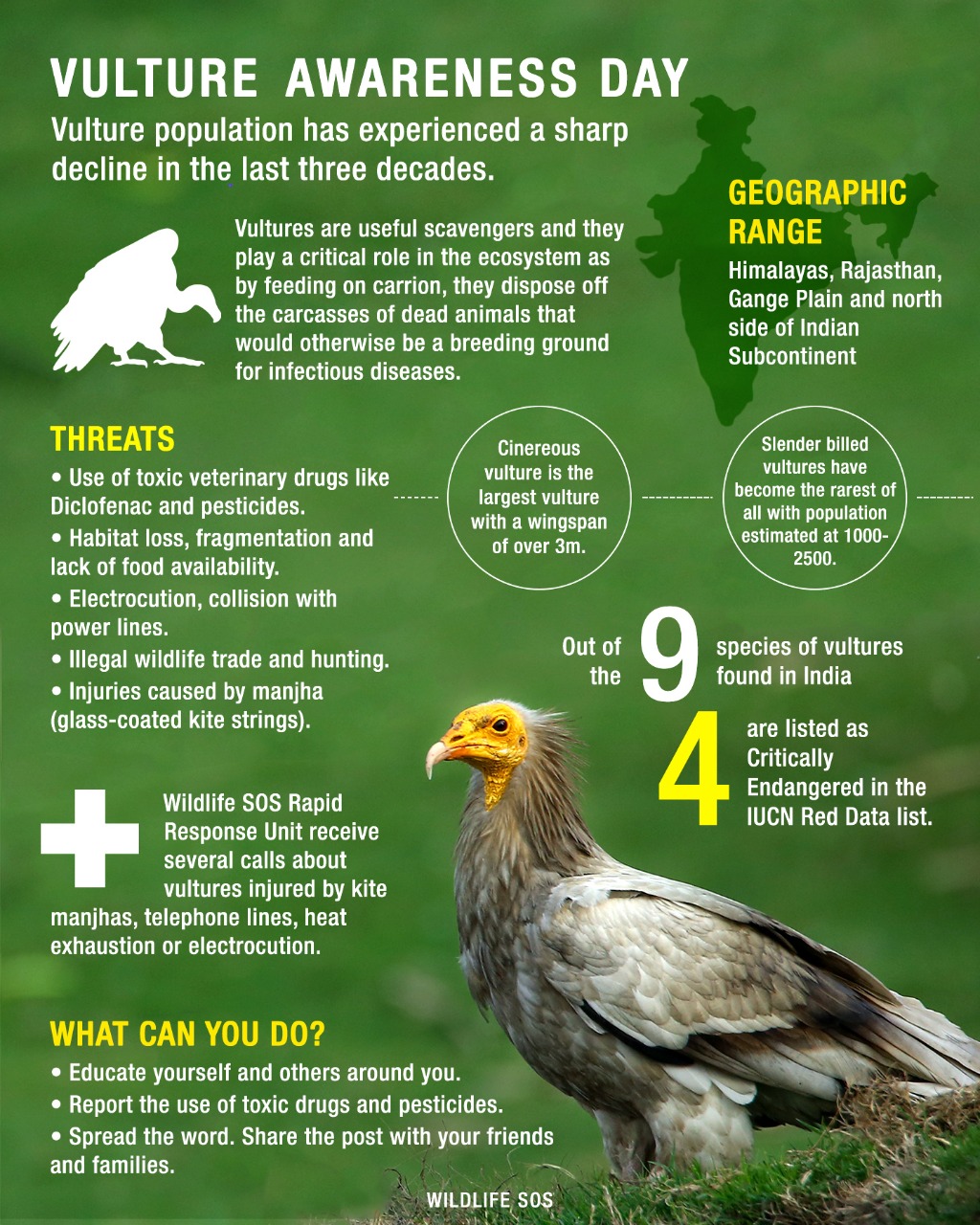 Soaring high in the seamless sky with a breathtaking wingspan, the vultures would be spotted with their wings spread. Despite their robust exterior and the important role they play in the ecosystem as scavengers, their status remains threatened in the country owing to disruptive human activities and the increasing use of toxic pesticides in the agricultural fields. Their association as harbingers of death and bad luck has led people to increasingly express distaste and dissent in co-existing with them.
This Vulture Awareness Day serves as the best opportunity to remember the important role that these noble scavengers play in maintaining healthy ecosystems. Vultures feed on rotting corpses and have a strong digestive system that allows easy consumption and eliminates the risk of infectious diseases such as anthrax, botulism, and cholera-causing bacteria.
Vultures find themselves in an increasingly disadvantageous position as times are evolving, and the birds of prey are now falling prey to poisoning, dehydration, electrocution and being entangled in manjha (glass strings). As we take a more conscientious turn in conservation, it is the dire need-of-the-hour to take active participation in the conservation efforts done to conserve these noble scavengers.
Help Wildlife SOS spread the word on the important role of vultures and contribute to our efforts in the rescue of wild animals and birds in distress!
(Featured Image credits to Pixabay)