German Ambassador to India, Mr. Walter J. Lindner, recently visited the Wildlife SOS Elephant Conservation and Care Center in Mathura. Having previously served in Kenya, Seychelles, Venezuela and South Africa, the German Diplomat shares a profound passion for wildlife and music, having composed over five records throughout his career!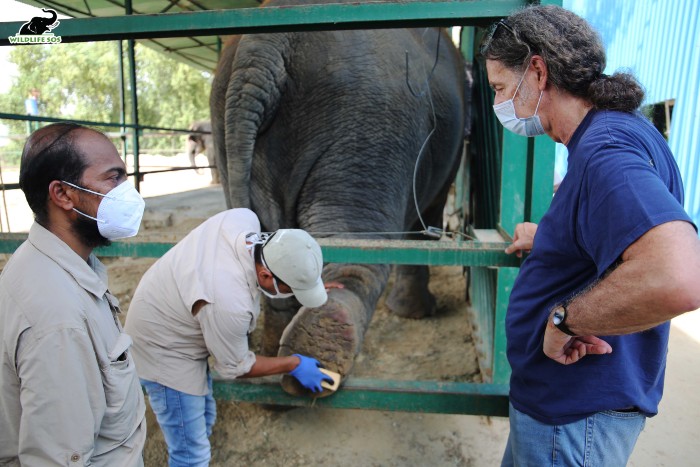 The avid animal lover, spent time observing the resident pachyderms, all of whom have been given a second chance at a life free of abuse and cruelty. He was particularly impressed by the scientific and humane elephant management techniques employed at the centre such as positive conditioning and target training.
This was followed by an interactive session with our distinguished team of elephant care staff and veterinarians to learn about their efforts to help these animals have a better, healthier future at the centre and understand the threats that Asian elephants face in India. He was deeply moved upon hearing the heart-breaking stories of our rescues and the trauma that they endured in the past.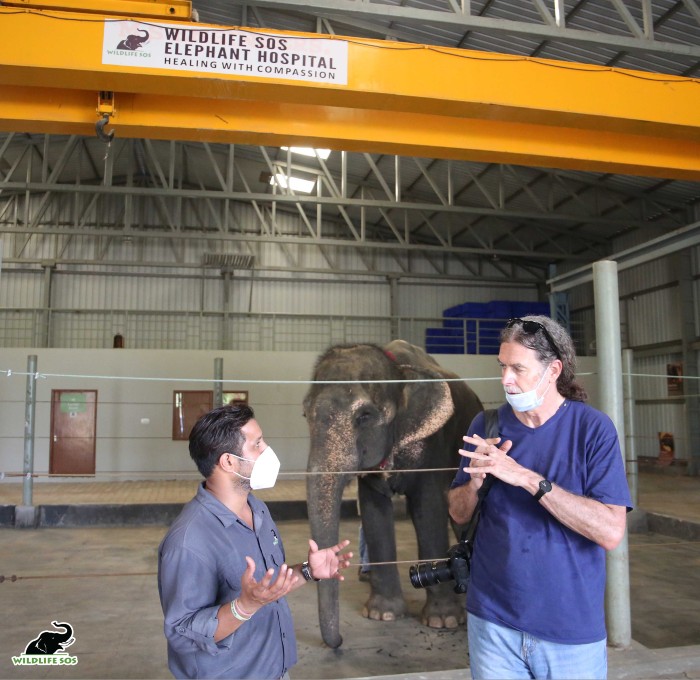 Mr. Lindner also visited India's first and only Elephant Hospital which was established in collaboration with the Uttar Pradesh Forest Department in 2018. At the hospital, he learnt about the serious health issues in captive elephants and the efforts taken by our expert veterinary team to treat injured, sick and geriatric elephants. He concluded his visit with an observational walk with elephants, Maya and Phoolkali at the Yamuna riverbanks.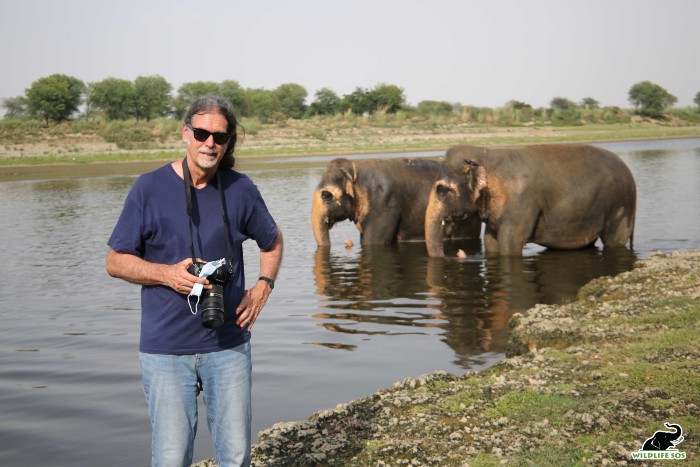 Happily extending his support to Wildlife SOS, the German Ambassador was glad to witness the elephants being taken care of and loved by the Wildlife SOS staff. He recommends everyone to come visit and encounter our majestic animals.
It is a great honour for Wildlife SOS to have Mr. Walter J. Lindner extending his support to the cause of elephant protection and we sincerely hope for his continued support to our mission.