Bijli, whose name means 'lightning' in Hindi, truly lives up to her name and is always keeping her companions and caregiver on their toes with her antics. This gentle giant has undertaken a journey of ten years to recover from a tumultuous past and has transformed into a strong, confident elephant. Here's celebrating the marvelous journey of our dear Bijli!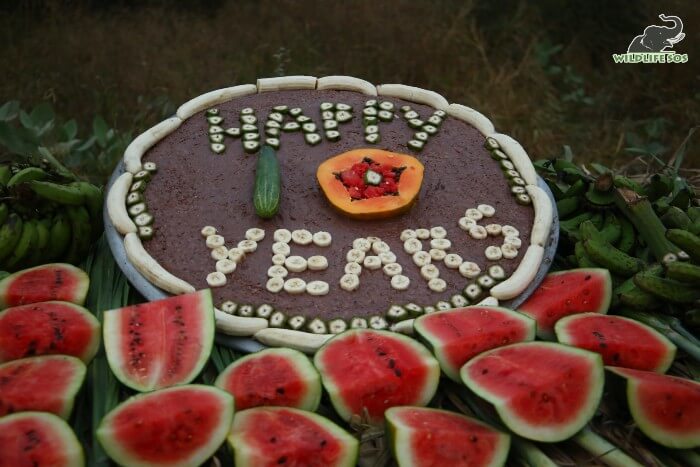 For 30 years, the unforgiving streets of Agra, Uttar Pradesh witnessed the laborious routine that forced Bijli to lift her trunk and "bless" people, while walking along the hot tarmac roads. It was indeed an accident with a speeding vehicle that changed Bijli's life forever. With no proper treatment rendered to her serious injuries, Bijli was left with a permanently damaged hind leg and tormenting memories of abuse.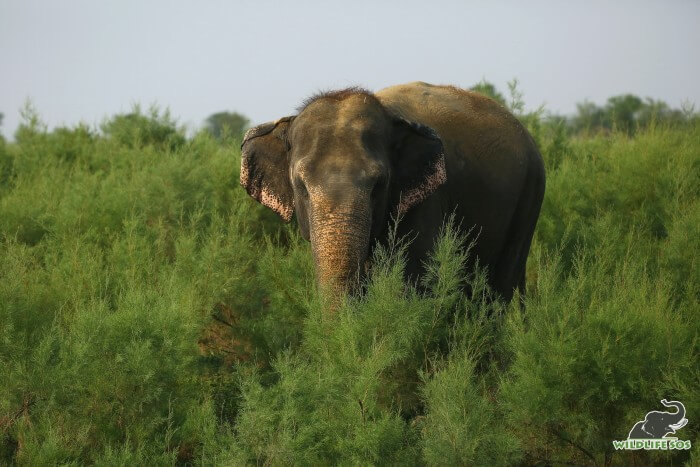 A decade after surviving the horrific incident, Bijli has metamorphosed from an ailing elephant to a calm and playful one, who leaves no opportunity to spend time with her dearest companions, Chanchal and Laxmi. In the initial years, following her rescue, Bijli was introduced to Chanchal, who was also rescued from a similar accident. The two formed an instant connection and we would often observe Chanchal comforting Bijli with gentle trunk hugs during her treatment.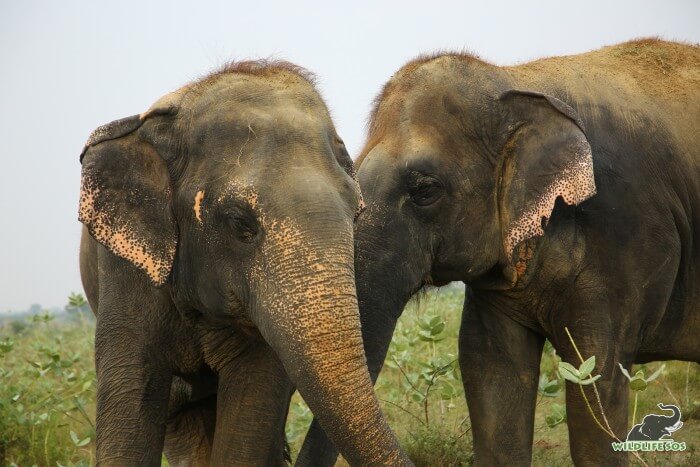 If you ever visit the Elephant Conservation and Care Centre, you can spot the trio on their long walks amidst the lush green surroundings, with Chanchal taking the lead followed by Laxmi and Bijli. Laxmi being the playful pachyderm that she is, often tends to run astray from the herd but a stern rumble from Bijli is sure to bring her back and always keeps a watchful eye on the two of them.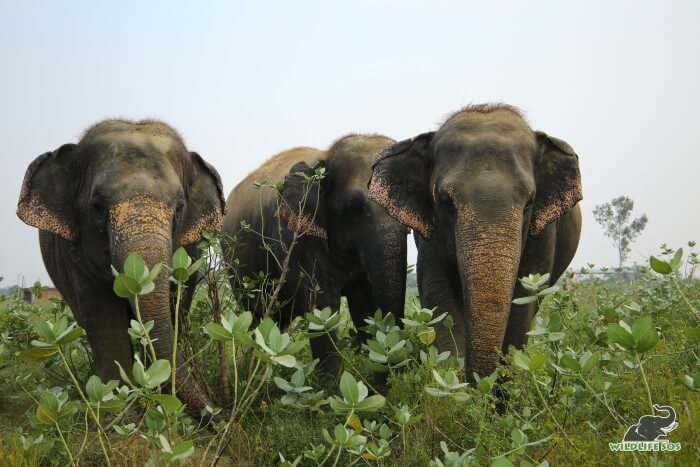 As winters announce their arrival in the Northern parts of India, our elephants will now receive warm sesame oil massages regularly. The warm oil massages help improve the blood circulation and expedite healing of tissues, providing relief to Bijli's affected hindlimb. Additionally, she receives regular sessions of toenail trimming and foot baths that aid healing of her torn foot pads. Standing next to Chanchal, Bijli loves pulling stalks of sugarcane from the hanging hay-net feeder enrichment suspended at a height in order to provide proper exercise to her back and neck muscles.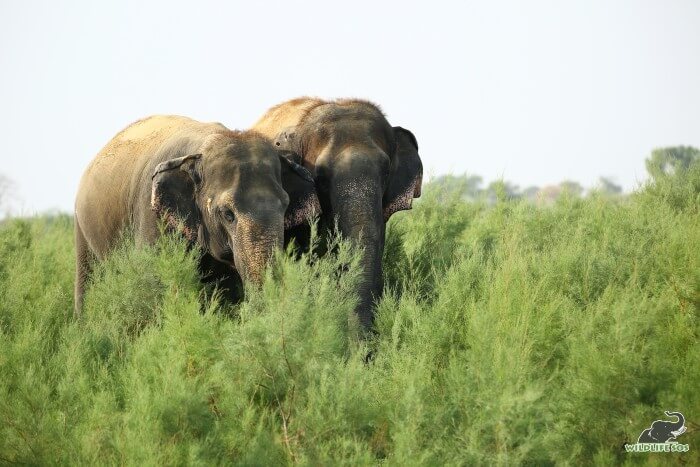 The dip in temperature means reduced pool-time for Bijli but she always gets her way – Bijli will be seen dipping her trunk in the pool during the day, before proceeding for a relaxing dust bath under the warm winter sun. The recently concluded monsoon gave Bijli the best chance to enjoy a spirited wallow, caked in mud and often, catching a snooze right after the delightful time spent!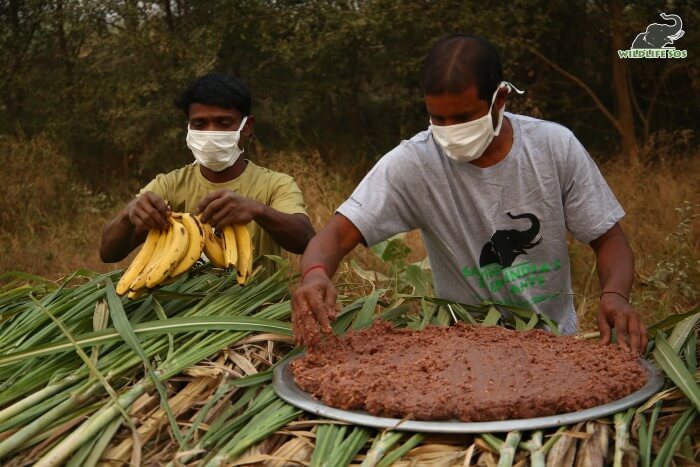 To celebrate our decade-long association with Bijli, the elephant care staff organised a lavish spread for her with an arrangement made of fruits and vegetables, cooked concentrate and sugarcane placed strategically near her enclosure. When the trio returned from their walk, Bijli's caregiver led her to the feast as her dearest companions eagerly awaited. Bijli's excited trumpets clearly established that she loved her little surprise, she was quick to call out to her companions who joined her in finishing up the spread!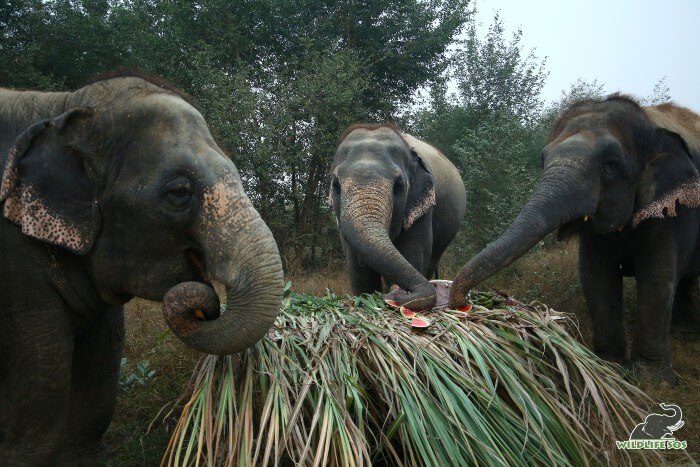 Catch Bijli's tenth rescueversary celebrations here:
Of the things that make Bijli unique and special, it is the perseverance and unmatched strength that she has shown in ten years that make her the majestic elephant that she is. You can contribute to her ongoing care and treatment by considering becoming a sponsor!