In 2021, a cub was found wandering alone amidst the towering stalks of sugarcane in Kolwade Village located in the Sangamner ranges of Maharashtra.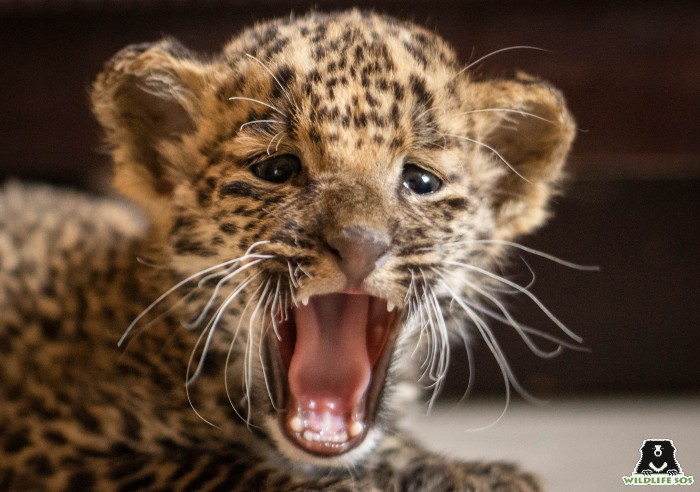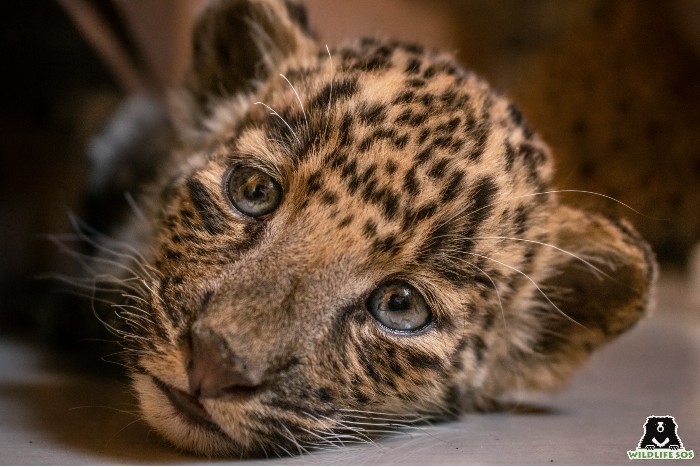 Barely two months old, the cub was exhausted and dehydrated from calling out to his mother. Locals reached out to the forest department, and a team from Wildlife SOS rushed to the spot.
A wound was detected on the cub's tail, presumably caused by a pack of feral dogs. It was immediately attended to by our veterinary doctor present there, while preparations to reunite the cub with his mother were underway.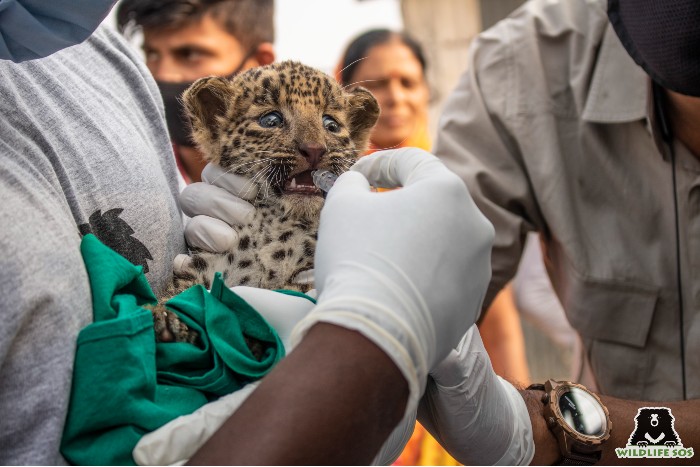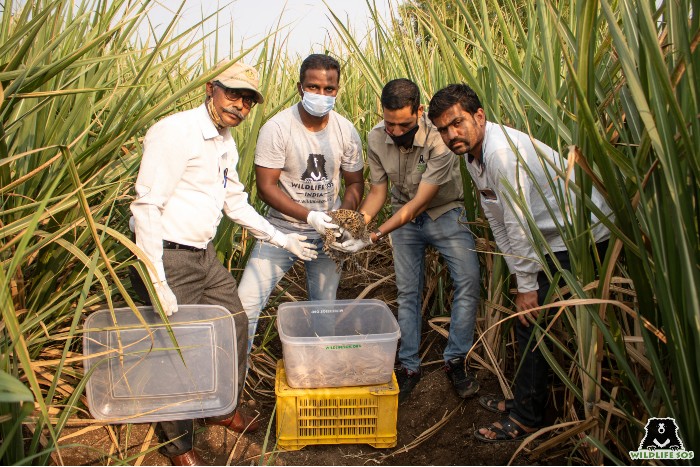 After his examination, the leopard cub was gently placed in a safe box. This box was placed at the same location where he was found. Camera traps were set up in the area to capture the reunion. The Wildlife SOS team then receded to keep track of the event.
The cub and the team waited for a long time, but the mother leopard did not arrive. Multiple attempts followed to reunite the two, yet, there was no sign of her.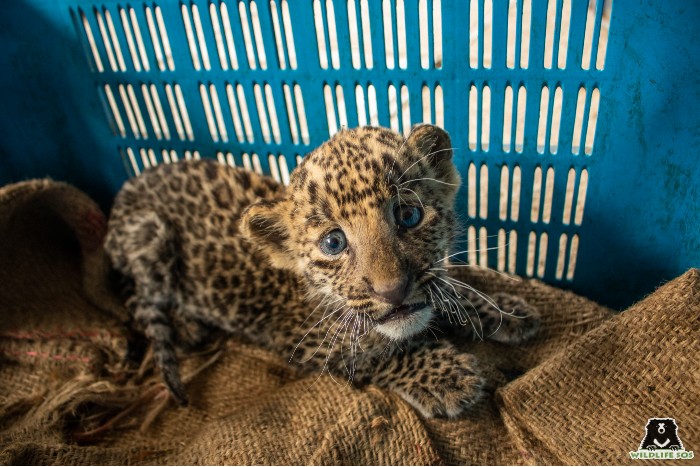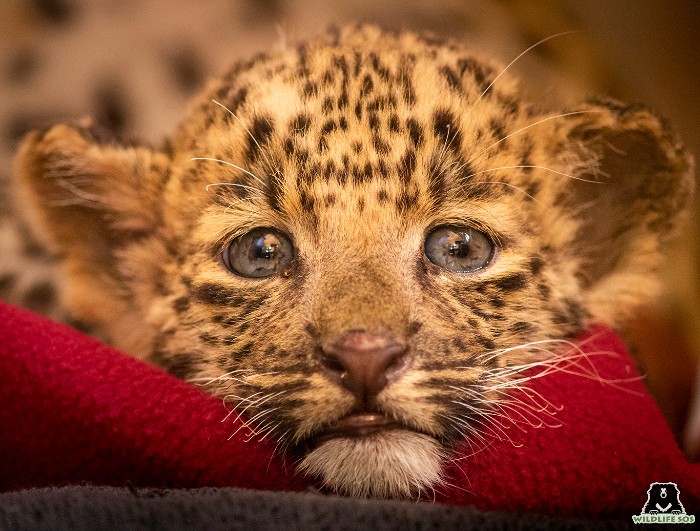 With the many dangers that threaten the animal – from poachers and snare traps, to open wells and human-leopard conflicts – speculations were made as to why the mother leopard did not come back.
This led to a conundrum. A question lingered on everyone's mind: How to proceed with this young cub? Ideally, he should be out roaming the wild. But with no mother to supervise him, his chances of survival were next to nil. Young cubs depend on their mothers for at least two years to teach them important life skills to survive in the wild. Left alone, they are likely to become easy prey.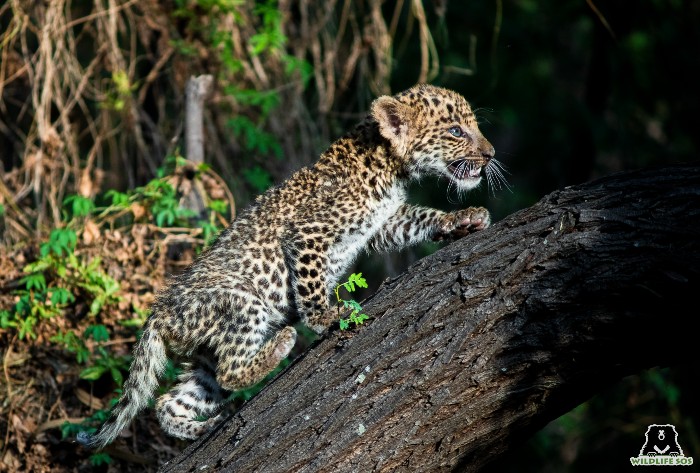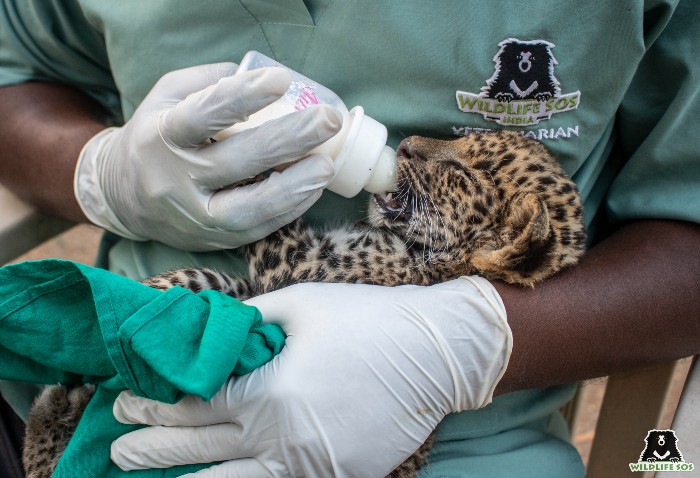 Keeping his survival in mind, the cub was placed under our care at the Manikdoh Leopard Rescue Centre, to be hand-reared by our caregivers. The option of looking after any wild animal is always chosen as a last resort by conservationists, since it is not natural for a wild animal to interact closely with human beings. However, for the cub in question, there was no other choice.
The cub was named Simba, after the lovable character from the film The Lion King. Though Simba had to be hand-reared, our staff at MLRC did their best to not make him too accustomed to human presence.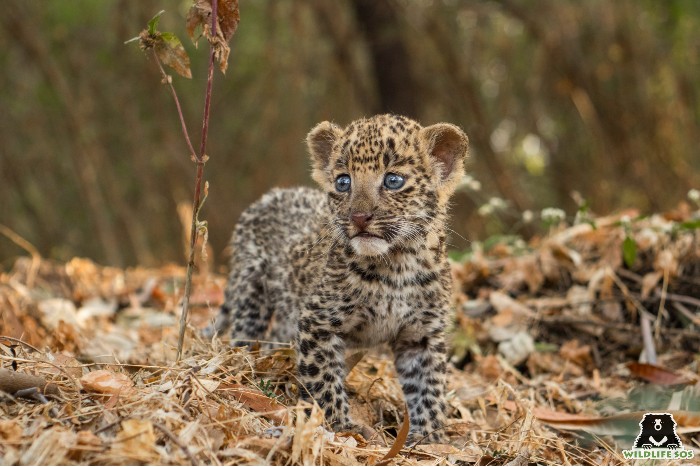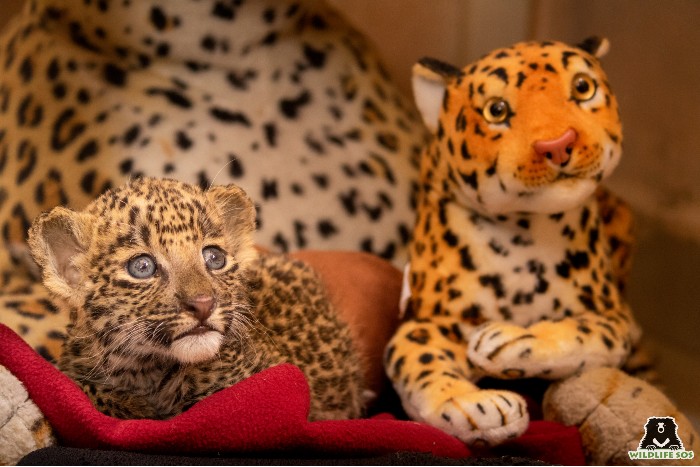 Other than his feeding and health checkups, Simba was left to his own devices. He took well to the stuffed toy that resembled him!
During his first few days, Simba was curious to know all about his new surroundings.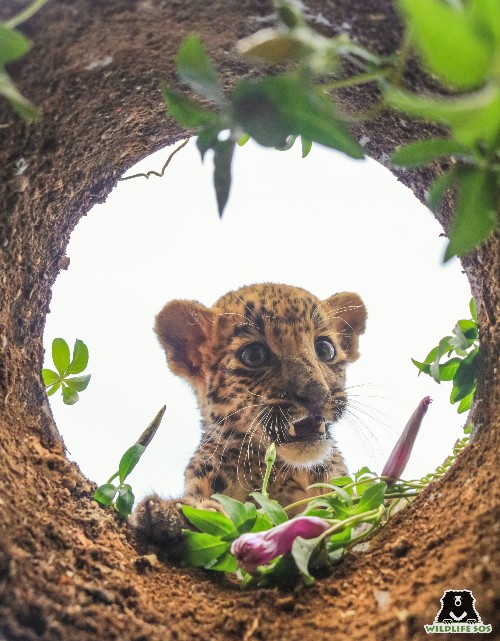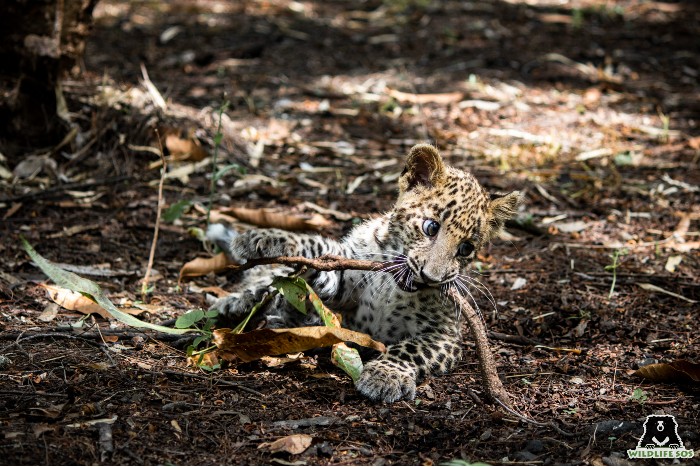 He would spend his time exploring his enclosure, and would even get into mock fights with the sticks around him!
Simba could be seen peeking into every crevice he could find, or climbing trees to get a view of his surroundings from high up!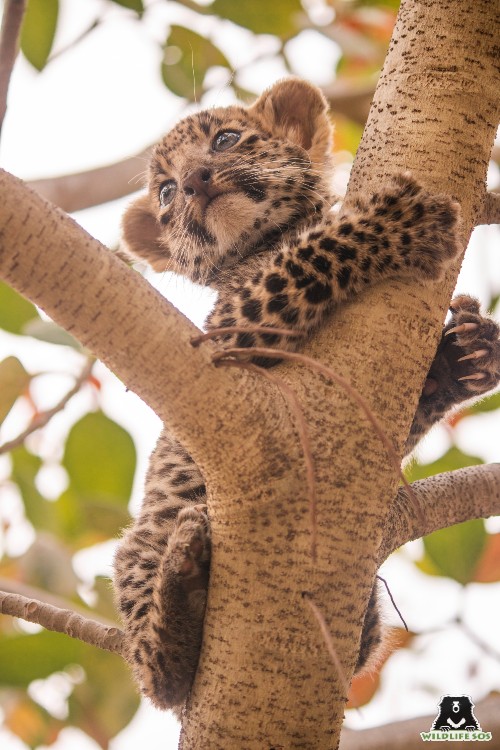 When he turned one, he was shifted into a larger enclosure that closely resembled the wild.
Here, he has ample space to run around and camouflage within, and a lot of structural enrichments that help him hone his natural instincts. A special Halloween enrichment made by our caregivers kept Simba engrossed with it for a long time!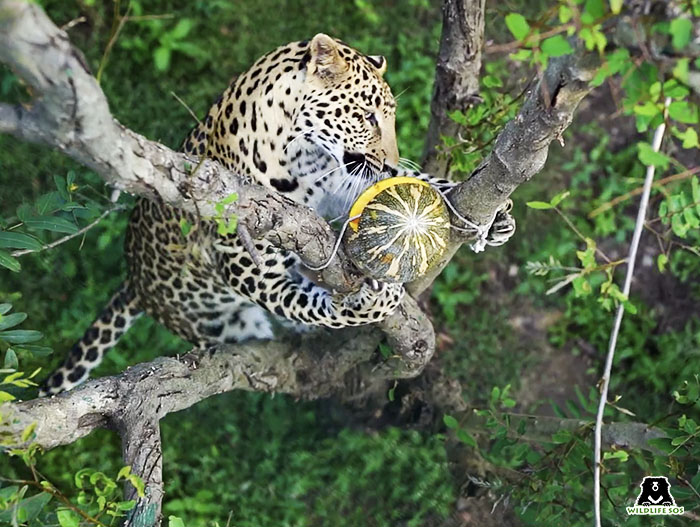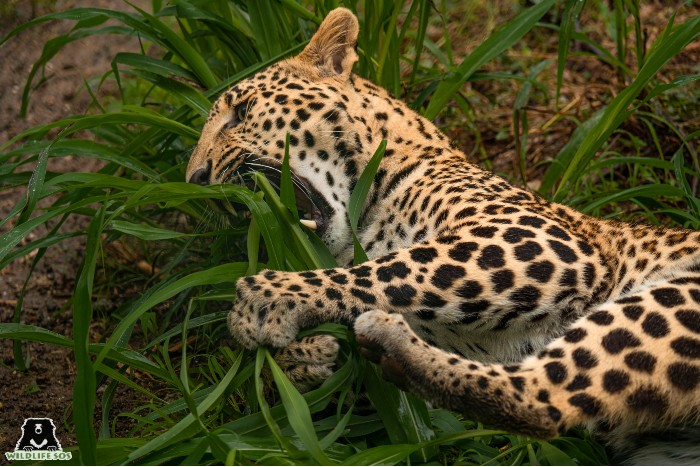 Simba knows how to entertain himself! From grass to rocks, he engages with all that he can find in his enclosure.
The young leopard can sometimes be seen playing with just his feet!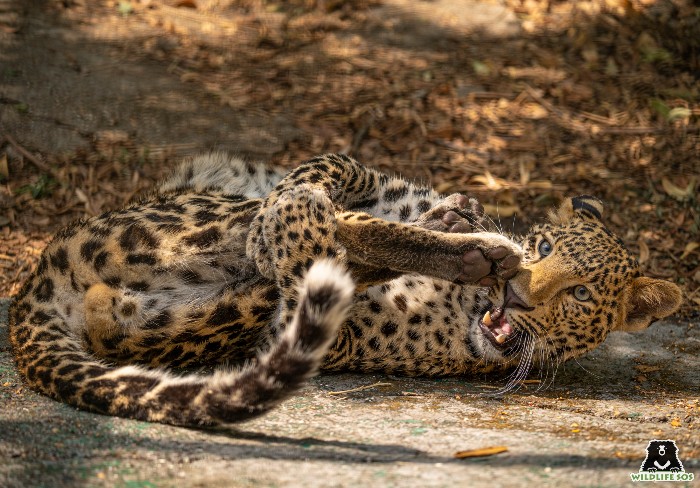 Simba has retained a lot of his natural instincts. He is often seen stalking, before he grabs hold of the enrichments placed in his enclosure.
He uses the dense foliage to camouflage within…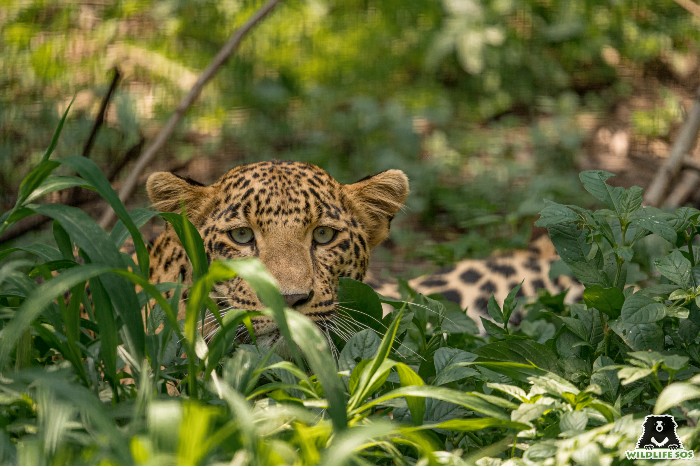 … and enjoys a good roll in the grass to relax!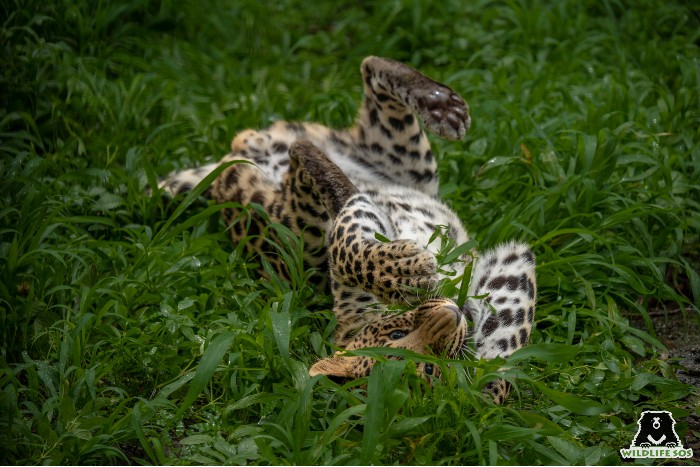 While it would have been ideal for Simba to continue to live in the wild with his mother, he is leading the best possible life that he can, considering the circumstances he was found in.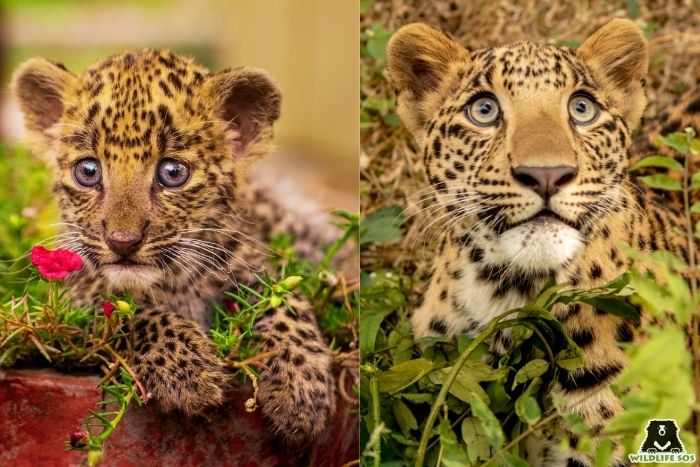 Many leopards in India either die because of unfortunate incidents, and many cubs are tragically separated from their mothers. To prevent this from happening, our team conducts awareness programmes for people residing close to the forested areas. In Simba's case, a timely alert by locals was key for Simba to get a chance to live a life under due care.
With human settlements expanding into forest areas, another threat to wildlife in Maharashtra is the presence of open wells. To safeguard leopards from falling into these wells, Wildlife SOS is working on the Open Wells Conservation Project. This project aims to ensure that Maharashtra becomes a safer place for animals that inhabit these areas.

Wildlife SOS has conducted several operations to rescue leopards, leopard cubs, Civet cats and even Barn owls from open wells. Support us in our efforts to safeguard and protect India's priceless wildlife by helping us cover one well at a time.