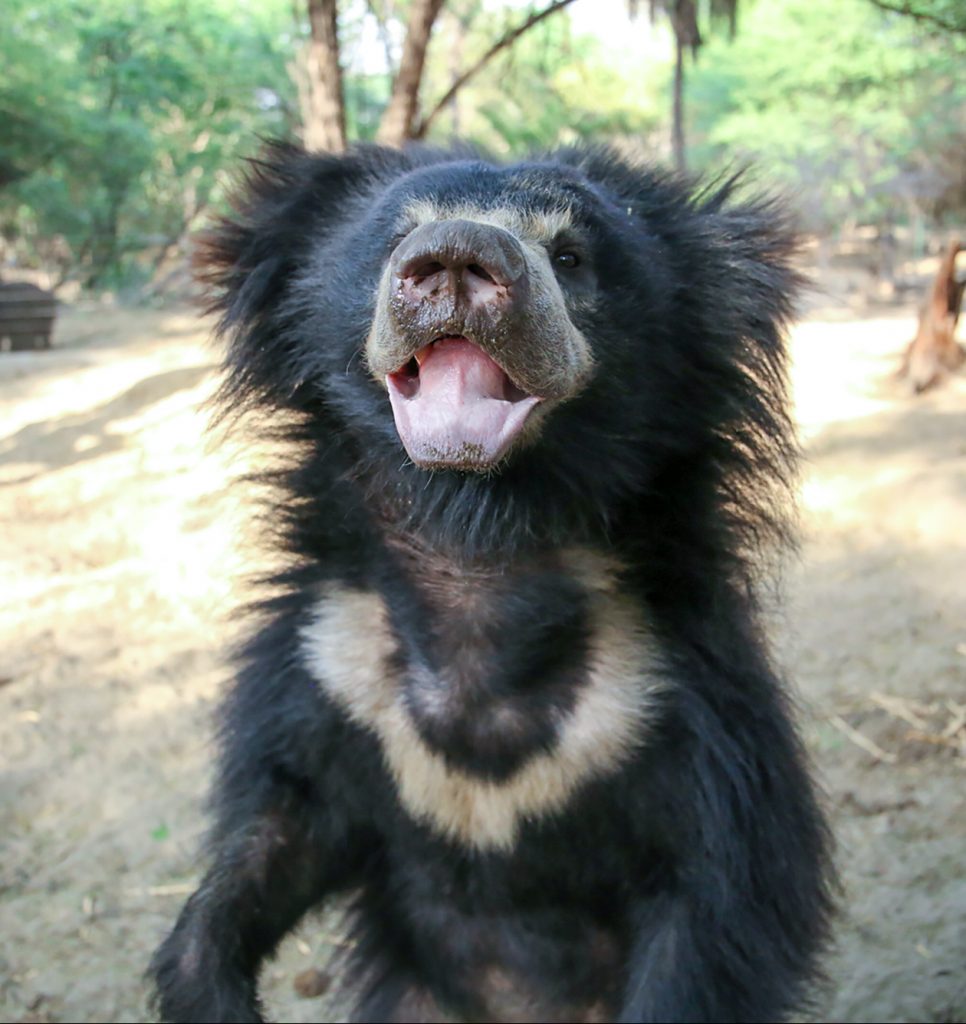 Age: 5 years old
Sex: Male
Age at the time of rescue: 2 months old.
Personality traits: Jovial, extroverted, playful.
Recognisable features: None.
Present health condition: Healthy; not undergoing any treatment
Facility: Agra Bear Rescue Facility.
Favourite food: Watermelons, porridge, dates & coconuts.
Closest to: Bean, Bintha & Rose.
Favourite activities: Climbing trees.
Keeper name: Mathura.
Background history: Elvis was brought to the Agra Bear Rescue Facility, after being rescued from the hands of cruel poachers who were about to smuggle him when he was a 2 month old cub. He was hand-reared at the centre by our expert keepers and has grown up to be a jovial and extremely social bear. After he got over his initial apprehension, this playful and energetic bear emerged as the most mischievous one in our care. He loves climbing trees, often having to be coaxed down with his favorite treats- fruit and honey.