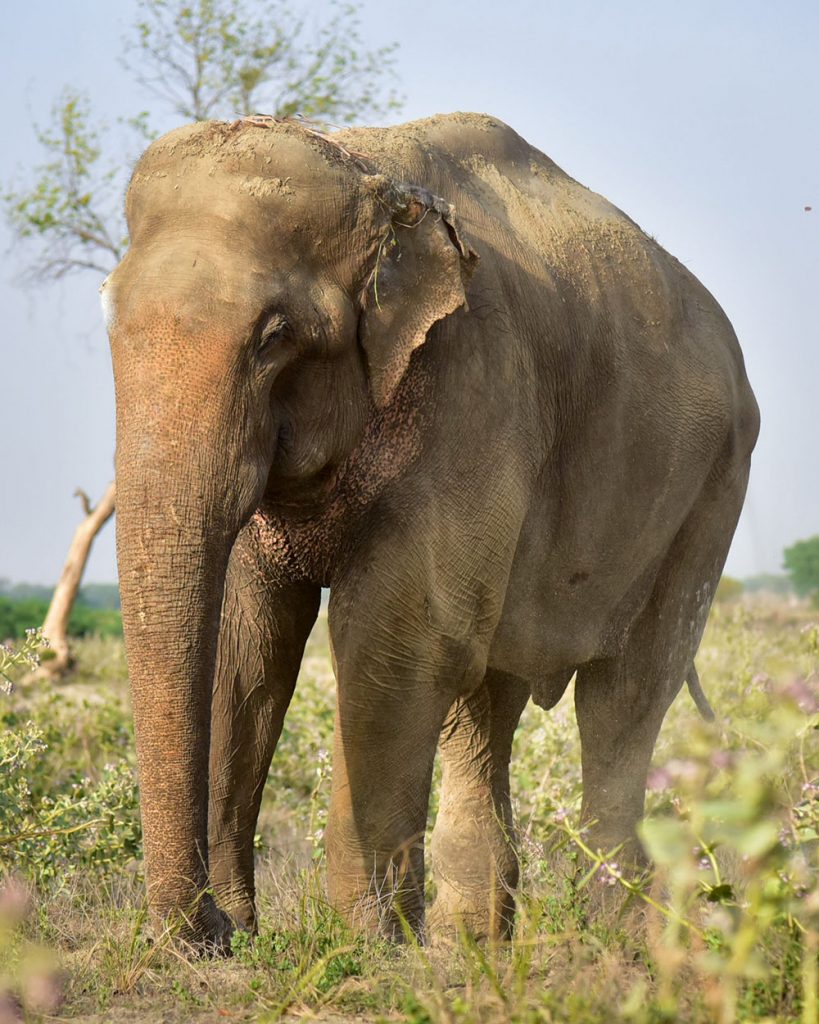 Year of rescue: 2010
Age at the time of rescue: 45 years old
Sex: Male
Personality traits: Moody and reserved
Recognisable features: Tuskless (makhna) and no tushes visible; small ears
Present health condition: Bhola is completely blind in the right eye and gradually losing vision in his left eye; undergoing treatment for a chronic hip abscess and a wound on his elbow which is treated with antiseptic ointment regularly.
Facility: Elephant Conservation and Care Centre
Favourite food: Muskmelons and jackfruits
Closest to: Solitary in nature
Favourite activities: Bhola loves basking under the sun and lying down on his mudbed
Special needs: Due to Bhola's impaired vision, the edgings in his enclosure are given soft cushioning so that he does not end up hurting himself when he walks around; more mudbeds in his enclosure that allow him to rest
Mahout name: Monu
Background history: Bhola was rescued in 2010 from Noida, Uttar Pradesh as a victim of a tragic accident with a truck and was found unconscious fighting for his survival. Gravely injured with bruises covering his body, Bhola looked broken and weak and it would have been a miracle had he survived. The persistent care and treatment rendered by our veterinarians to Bhola is what makes him the survivor and an inspiration for all of us!