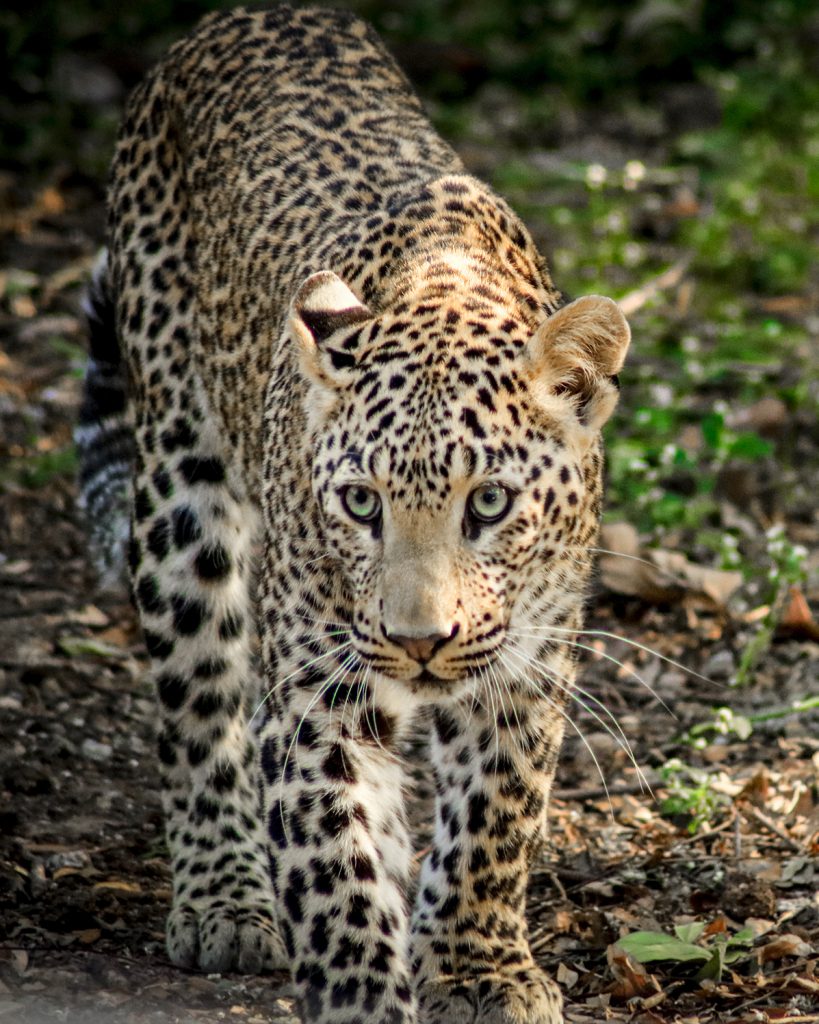 Age: About 1.5 years old
Sex: Male
Age at the time of rescue: 3 months old
Personality traits: Playful, wary of humans.
Recognisable features: Striking green eyes.
Present health condition: Perfectly healthy, not undergoing any treatment; vaccination and deworming done in January, 2020.
Facility: Manikdoh Leopard Rescue Centre
Closest to: Natalie, sister & litter mate.
Favourite activities: Playing on wooden logs, platforms and hammocks with his sister; both enjoy climbing trees with each other and often carry their food to the highest point available to enjoy it in peace.
Special needs: None.
Keeper name: Salim.
Background story: Natalie was rescued in April 2019, along with her brother, George, as cubs from a village in Maharashtra. Their mother's dead body was found near a well, while both the cubs, scared and timid, were found in another dry well that was 50 feet deep. The orphaned cubs were brought to the Manikdoh Leopard Rescue Centre for lifelong care.